Resources to Help Empower Asian and Pacific Islander Communities
Words have consequences. And many have pointed to the way that leaders have framed the COVID-19 pandemic as a contributing factor in the uptick in racist incidents against Asian and Pacific Islanders in the United States.
Anti-Asian hate crimes (PDF, 2.5 MB) increased 149% in 2020 in 16 of the largest cities in the U.S., according to the Center for the Study of Hate and Extremism. A White House memorandum condemning racism noted that references to the geographic origin of the virus raised the levels of xenophobia toward Asian Americans and Pacific Islanders putting them at risk. 
From the start of the pandemic through February, 3,795 hate incidents were reported to Stop AAPI Hate (PDF, 264 KB), a national coalition of API groups. Victims reported verbal harassment, physical assault, shunning and other incidents in their workplaces, schools, restaurants, stores and online. The attacks have prompted others to seek ways to support the API community. 
4 Simple Ways to Be a Better Ally to Asians and Pacific Islanders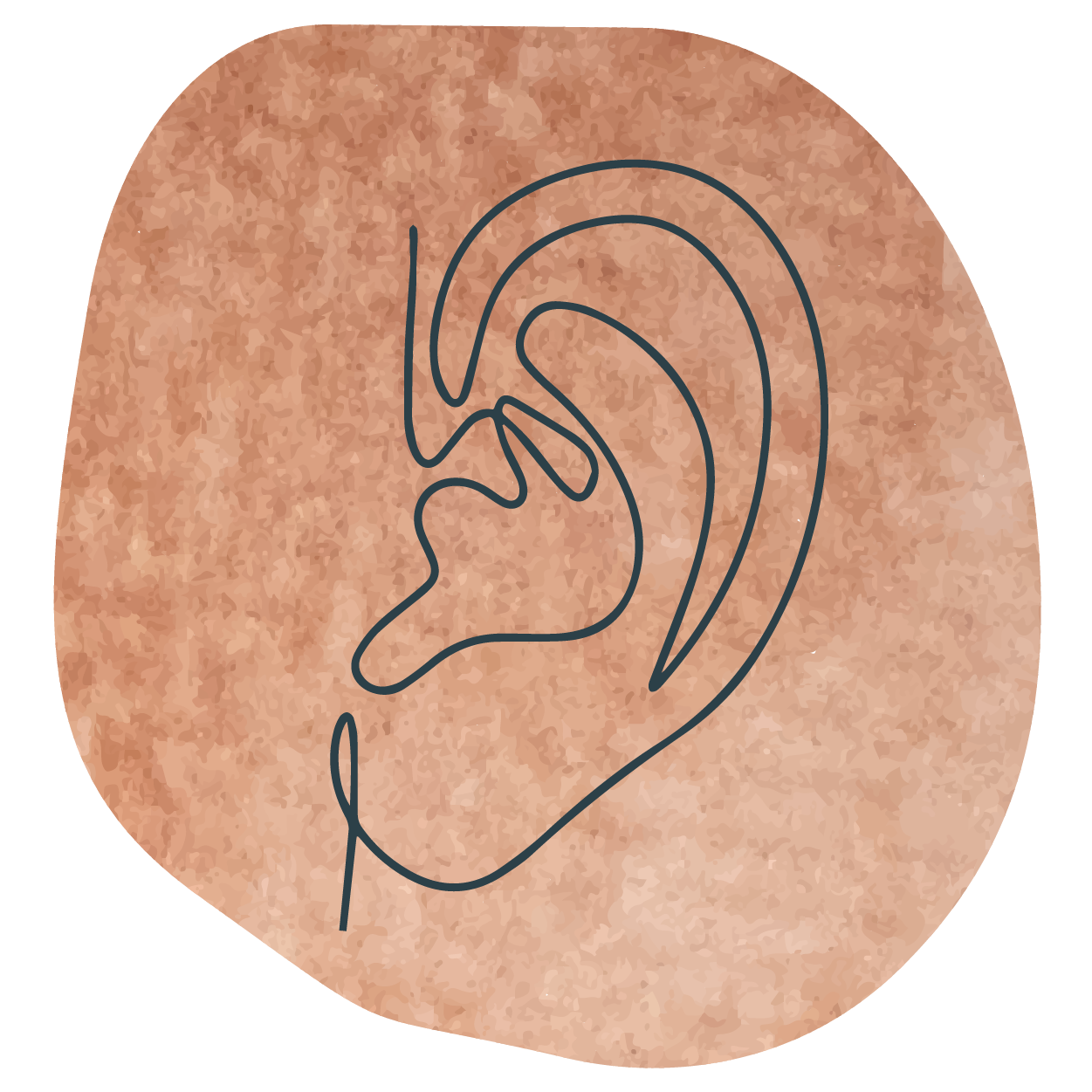 Learn
Read, listen and watch stories about Asian and Pacific Islander experiences to understand their perspectives and what kinds of discrimination they have had to face.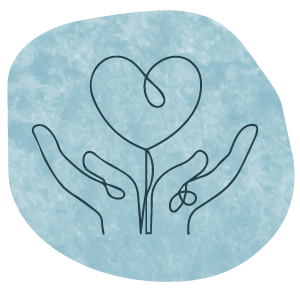 Support
Show Asian and Pacific Islander people in your community that you see them and acknowledge them by starting conversations with them.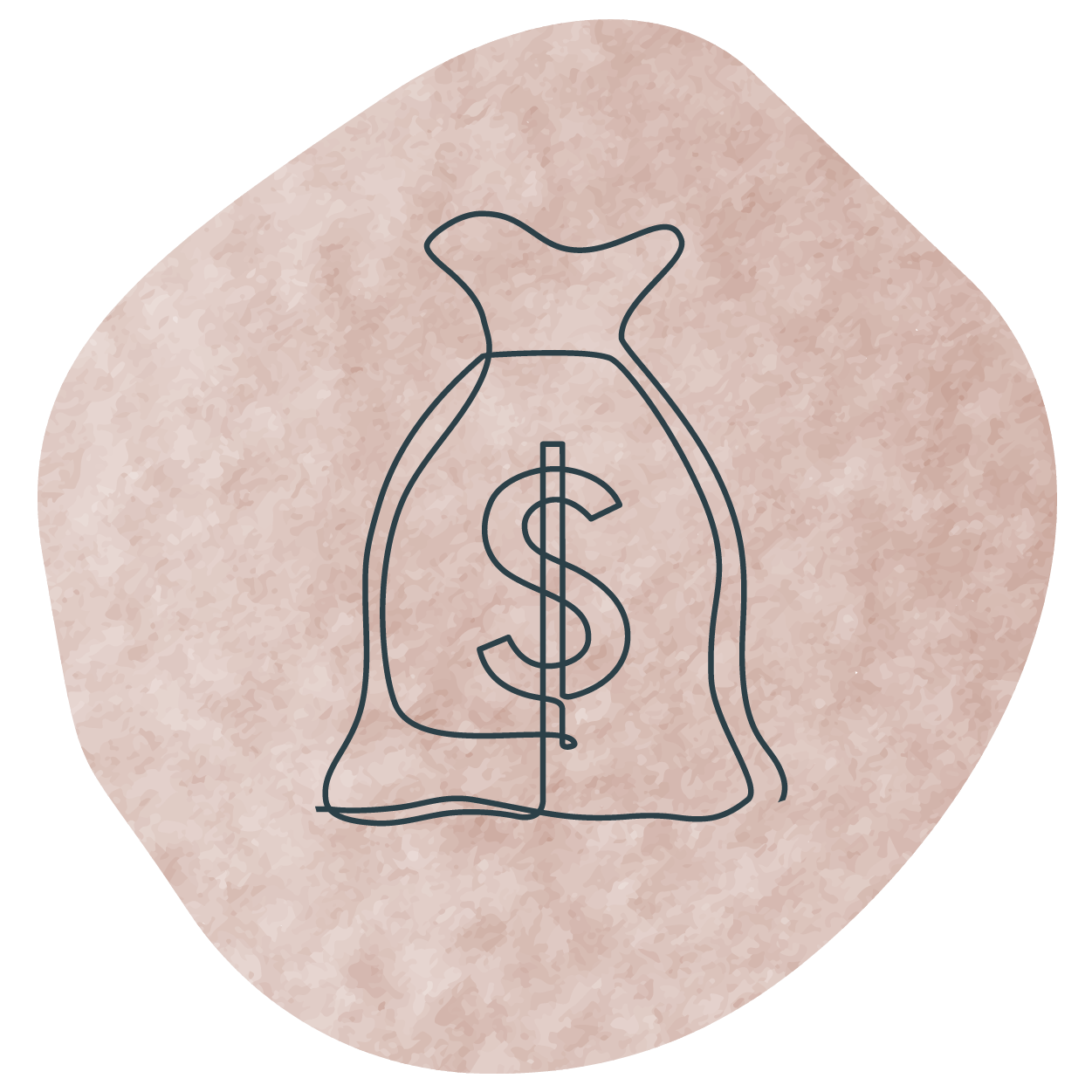 Participate or donate
Participate in peaceful demonstrations or give money to causes that empower Asians and Pacific Islanders, raising awareness about their needs.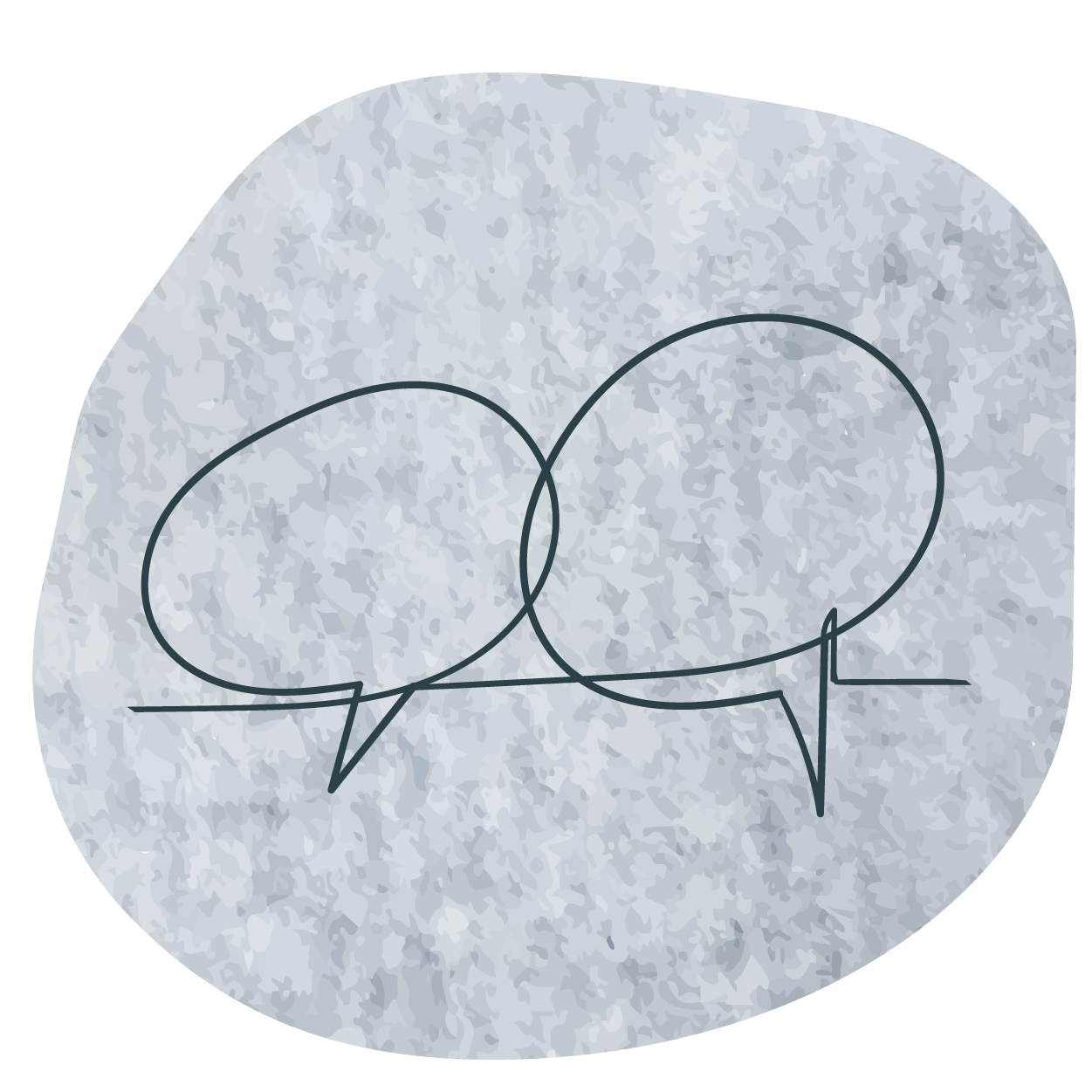 Speak up
Talk to your inner circle, families, friends, coworkers and neighbors when they target Asians and Pacific Islanders, sharing what you have learned.
While addressing experiences of abuse targeting the API community is an important aspect of allyship, empowerment extends beyond tackling these specific incidents. Allies can help communities by recognizing the individual challenges that groups within the API community face, while also learning how to support these communities in arenas such as health, business and education.
Asian Pacific Islander Resources
To learn more about how to empower the API community, OnlineMSWPrograms.com has collected a list of organizations and resources focused on addressing the needs of Asians and Pacific Islanders.
People
Subjects of Interest
Asian and Pacific Islanders
Organizations
18 Million Rising: Network of communities that focuses on digital advocacy for causes that matter to Asian Americans.
Asian Americans Advancing Justice (AAJC): Advocacy group with a mission to advance the civil and human rights of Asian Americans and promote a fair and equitable society for all.
Asian American Curriculum Project: The organization curates a Bookshop.org page with lists of books to raise awareness about the diversity of the Asian American and Pacific Islander experience.
Asian American Organizing Project: Minnesota organization that promotes Asian American and Pacific Islander participation in democracy, encouraging social change and civic engagement.
Asian Americans/Pacific Islanders in Philanthropy: Organization aims to expand philanthropic and community resources for AAPI communities to build a more just and equitable society.
Asian Pacific Fund: Foundation that strengthens the Asian and Pacific Islander community in the San Francisco Bay Area by increasing philanthropy and supporting organizations that serve APIs.
OCA-Asian Pacific American Advocates: Nonprofit national organization dedicated to advancing the social, political and economic well-being of Asian Americans and Pacific Islanders.
Stop AAPI Hate: Center that tracks and responds to incidents of hate, violence, harassment, discrimination, shunning and child bullying against Asian Americans and Pacific Islanders.
Articles
"Addressing Anti-Asian Racism With Students," Smithsonian Asian Pacific American Center: Q&A with anti-bias educator Liz Kleinrock, who shares tips on how to talk to young people about race.
"COVID-19 Fueling Anti-Asian Racism and Xenophobia Worldwide," Human Rights Watch: Article highlights anti-Asian incidents in overviews of nations including Russia, Australia and the United States.
"Safety Tips for Those Experiencing or Witnessing Hate," Stop AAPI Hate: Actionable items, including considering safety first and how to take action or how to ignore attackers.
Documentaries, Videos and Podcasts
"Asian America: The Ken Fong Podcast": Weekly show exploring cultural, artistic, historical and spiritual aspects of the Asian American community.
"Asian Americans," PBS: Documentary series examines the history and impact of Asian Americans on the country.
"Engaging Asian Pacific Islanders with Luisa Blue," Othering and Belonging Institute of UC Berkeley: Episode of Who Belongs? podcast features the executive vice president of the Service Employees International Union and an expert in API civic engagement issues.
"Let's Talk! Supporting Asian and Asian American Students Through COVID-19," Massachusetts General Hospital Institute of Health Professions, MGH Center for Cross-Cultural Student Emotional Wellness and Harvard Graduate School of Education: Webinar series features justice educators, youth workers, community organizers and academics.
"COVID-19 and Asian American and Pacific Islander Voices," Center for Health Equity at American Medical Association: Prioritizing Equity video series episode that focuses on the pandemic's impact on API communities.
"When Xenophobia Spreads Like a Virus," NPR: Episode of Code Switch focuses on the xenophobia experienced during the early days of the COVID-19 pandemic.
Toolkits and Training
Asian Americans Advancing Justice, Chicago: Affiliate of Asian Americans Advancing Justice that provides free, virtual bystander intervention training.
Asian American Racial Justice Toolkit (PDF 43.9 MB), 15 organizations: Guide explores the experiences of Asian communities and provides workshop ideas and training for those interested in participating in the racial justice movement.
Challenging Anti-Asian Bias and Acting as an Ally, Anti-Defamation League: Collection of readings, lesson plans and other tools to help teachers, students and families.
Cambodians
Cambodian American Association of Georgia: State group offering educational assistance, cultural awareness and service programs to improve relationships with other communities.
Cambodian Association of America: Southern California organization founded to assist Cambodian refugees has expanded to provide family and health services to non-Asians as well.
Cambodian Association of Greater Philadelphia: Association with a mission to improve the community's quality of life through direct service, advocacy and cultural education.
Cambodian Association of Illinois: Group that established the National Cambodian Heritage Museum and Killing Fields Memorial in Chicago provides services and programs for children, young people and older adults.
National Cambodian American Organization: Organization that supports the Cambodian American community and raises awareness on issues affecting its members.
Chinese
Chinese American Association for Rocky Mountain Region: Community nonprofit in Colorado that provides educational and recreational programs to promote cultural heritage.
Chinese American Citizens Alliance: San Francisco organization that has been fighting for civil rights while providing support services for all ages in the community.
Chinese-American Planning Council: New York social services organization that promotes economic empowerment to Chinese American, immigrant and low-income communities.
Chinese American Service League : Chicago charity that connects families and individuals to educational, family and workforce support.
Chinese Culture Center of San Francisco: Primary program site of the Chinese Culture Foundation of San Francisco that raises awareness and gives voice to underserved communities.
Chinese for Affirmative Action: Organization founded to protect the civil and political rights of Chinese Americans that also advocates for Asian Americans and Pacific Islanders.
Chinese Historical Society of America: Center in San Francisco for research, scholarship and learning that collects, preserves and highlights the history of Chinese people in America.
Committee of 100: Nonpartisan leadership organization of Chinese Americans in business, government, academia and the arts that promotes full inclusion of Chinese Americans and advocates for constructive U.S.-China relationships.
Filipinos
Filipino Advocates for Justice : Advocates for immigrants, workers and civil rights in support of Filipinos in the East Bay Area of California with Oakland and Union City offices.
Filipino American Human Services Inc. : New York City group working to enhance the social conditions and self-reliance of the Filipino and Filipino-American communities.
Filipino Community Center: San Francisco center providing a safe space where Filipino families can receive support services and leaders can organize to advocate for members.
LEAD Filipino : Community group in San Jose, California, that seeks to educate its community about ethnic identity, civic engagement, public policy development and public service.
National Federation of Filipino American Associations : Network of institutions, organizations and individuals promotes the welfare and well-being of Filipinos and Filipino Americans.
Hmong
Hmong American Center : Wisconsin community agency in Wausau-Madison County that helps in integration, economic and social advancement of Southeast Asian refugees and issues.
Hmong American Friendship Organization : Agency that seeks to improve the self-sufficiency of the Southeast Asian community in Wisconsin's Greater Milwaukee area.
Hmong American Partnership : Nonprofit that provides social service and community development programs in Minnesota's Twin Cities area.
Hmong Cultural Center : Facility that houses the Hmong Cultural Resource Center Library in Saint Paul, Minnesota, and provides community outreach activities to promote positive race relations.
Hmong National Development Inc. : Washington, D.C., nonprofit that advocates for legislation that helps the Hmong American community while cultivating youth leadership.
WUCMAA: Wisconsin organization supports members of the Hmong and Southeast Asian communities with funding, sharing resources, networking, advocacy and training.
Indians
Asian Indian Americans of Central Pennsylvania : Nonprofit focused on building a stronger community by promoting education, entertainment and the democratic process.
Association of Indians in America : Association that promotes cultural and social interaction among members and those interested in Indian heritage while raising political awareness.
Hindu American Foundation: Educational and advocacy organization that focuses on raising awareness about Hindus and Hinduism, promoting dignity, mutual respect and pluralism.
India Association of Greater Boston: Organization that promotes Indian-American social, cultural and community engagement through civic leadership, community service and senior support.
Indian Circle for Caring USA: Nonprofit with volunteers who help community members with emergencies or urgent situations and other human services.
Indo American Center: Chicago charity that addresses the needs of South Asian immigrants and people from other nations by helping with their adjustment and integration.
National Federation of Indian-American Associations: Umbrella group that encourages and cultivates unity among Indian-American organizations.
United India Association of New England: Group that organizes cultural programs and celebrations to strengthen and highlight the rich culture from many regions of India.
Japanese
Japanese American Citizens League: Promoting and preserving the heritage and legacy of the Japanese American Community while advocating for the rights of Asian and Pacific Islander Americans.
Japanese American Cultural Center : Hub for Japanese and Japanese American arts and culture in the heart of Little Tokyo in Los Angeles.
Japanese American Service Committee: Providing social service and justice programs to a diverse group of people while preserving the culture and history of the Japanese Americans in Chicago.
Japan Society of America : Washington, D.C., organization that hosts a Japanese street festival as part of the National Cherry Blossom Festival and other cultural events.
Koreans
Council of Korean Americans: National organization working to advance the influence of the Korean American community through partnerships, education and leadership development.
Korean American Coalition : Los Angeles nonprofit that promotes civic and civil rights interests of Korean Americans with education, organizing, leadership development and coalition-building.
Korean American Family Services : Los Angeles center provides social services, including clinical counseling and domestic violence support, to children, adults and families.
Korean American Family Service Center : Group servicing the New York tri-state area that supports and empowers individuals to end domestic violence, sexual assault and relationship abuse and lead safe and healthy lives.
National Association of Korean Americans : Membership organization that safeguards civil rights of Korean Americans and others while promoting cooperation with other racial/ethnic groups.
National Korean American Service and Education Consortium : Organization that works toward expanding Korean and Asian American grassroots and voting power.
Laotians
Lao Advancement Organization of America : Facebook page for Minnesota nonprofit that provides social and community services through food distribution programs, health awareness classes and more.
Lao American Coalition : California nonprofit focused on advancing the community through civic participation and public policy advocacy.
Laotian American National Alliance : Organization working to advance the social and economic well-being of the community by advocating for social justice, equal opportunity and fair treatment for all multiethnic groups from Laos, preserving culture and raising awareness.
Laotian American Society : Nonprofit in Georgia that promotes cultural awareness and empowers the Laotian American community.
Pacific Islanders
Empowering Pacific Islander Communitie : EPIC promotes social justice by encouraging Native Hawaiian and Pacific Islander communities to participate in advocacy, research and leadership development.
National Council of Asian Pacific Americans: Coalition of more than 30 national organizations representing Asian American and Native Hawaiian Pacific Islander communities.
South Pacific Islander Organization : Grassroots nonprofit that serves primarily people of Polynesian, Micronesian and Melanesian descent through leadership development, storytelling and community-building programs.
Southeast Asians
Center for Southeast Asians : Rhode Island organization that provides family, social and educational services for the community.
Southeast Asia Resource Action Cente : National civil rights organization that empowers Cambodian, Laotian and Vietnamese American communities through action, advocacy and leadership development.
Southeast Asian Coalition : Agency that supports the Southeast Asian community in Central Massachusetts by providing job training and educational, emotional and social support.
Southeast Asian Community Center : Nonprofit that supports communities in Northern California including programs promoting empowerment and cultural preservation.
Thai
Thai Alliance in America : Group working to organize, unify and empower Thais and Thai Americans by advancing representation of the community and strengthening its network.
Thai Community Development Center : Southern California civil rights advocacy organization providing programs to help Thai immigrants overcome barriers with language and culture.
Vietnamese
Vietnamese American Services : Maryland nonprofit providing services and programs to address the needs of the community, including English classes and health care clinics.
Progressive Vietnamese American Organization : Group that encourages Vietnamese Americans to engage and feel empowered in the areas of civic engagement and leadership.
Vietnamese Culture and Science Association : Organization of Vietnamese American and Canadian professionals who use culture and science to promote excellence in education, leadership and skills development.
Arts
Asian American Collective : Creative community connecting individuals from the Asian-American communities in music, entertainment and the creative arts.
Smithsonian Asian Pacific American Center : Program that brings history, art and culture to audiences through innovative museum experiences and digital initiatives.
Virtual Asian American Art Museum : Collaborative effort that produces virtual exhibitions to highlight Asian American art history.
Business, Farming and Industry
Ascend : Nonprofit organization of business professionals in North America that represents members of the Pan-Asian business communities.
Asian Pacific American Chamber of Commerce: Membership organization dedicated to providing information for members to make strategic business decisions and contributing to the economic advancement of Asian Pacific American businesses and professionals.
National Association of Asian American Professionals : Connects leaders across industries and communities through networking events, training, community service programs and recognition celebrations.
Network of Indian Professionals of North America : Organization dedicated to the success of South Asian professionals in politics, arts, community service and other areas.
Family and Domestic Violence
API Chaya : Organization in Seattle, Washington, that raises awareness about gender-based violence and human trafficking in Asian Pacific Islander communities.
Asian Pacific Institute on Gender-Based Violence : National center on a mission to disrupt all forms of gender-based violence in Asian/Asian American and Pacific Islander communities.
Asian/Pacific Islander Domestic Violence Resource Project : Washington, D.C., organization with programs and services to assist and empower survivors of abuse in Maryland, Virginia and the District of Columbia.
Center for the Pacific Asian Family : Addressing causes and outcomes of family violence and violence against women in the Asian and Pacific Islander communities by providing help line, shelter and transitional assistance.
Coalition for Asian American Children and Families : Advocacy group working for equity and opportunity, uniting diverse communities and allies and training the next generation of leaders.
Kiran link North Carolina nonprofit that supports South Asian victims of domestic violence with a database of South Asian domestic violence resources available in other states.
Health
Asian Health Coalition : Chicago organization working to eliminate the health disparities among Asian, Pacific Islander and other communities of color through a collaborative partnership approach.
Asian and Pacific Islander American Health Forum : Group that works to influence policy, mobilize communities, strengthen programs and organizations to help Asian Americans, Native Hawaiians and Pacific Islanders.
Association of Asian Pacific Community Health Organizations : Formed primarily to serve Asian Americans, Native Hawaiians and Pacific Islanders with a focus on equity and access, training and health care quality.
Mental Health
APISAA Therapist Directory — Asian Mental Health Collective : Database of counselors, therapists, clinical social workers and physicians who are Asian, Pacific Islander and South Asian American.
Asian Counseling and Referral Service : Organization that provides behavioral health programs, human services and civic engagement activities for Asian Americans, Pacific Islanders and other communities in King County, Washington, and other parts of the Pacific Northwest.
Asians Do Therapy: Online community started by a marriage and family therapist to encourage more Asians and Asian Americans to seek therapy and use its guide to learning more about the process of determining when to seek therapy and what kind of therapist or counselor to see.
Mann Mukti : Platform that encourages those in the South Asian community to overcome stigma about mental health and to seek help.
National Asian American Pacific Islander Mental Health Association : Encourages Asian American and Pacific Islander communities to understand the importance of maintaining individual mental health and well-being.
Immigration and Legal Support
Asian American Legal Defense and Education Fund : Organization focusing on civil rights of Asian Americans by addressing the needs of workers, immigrants and voters.
Asian Pacific American Labor Alliance : Organization representing Asian American and Pacific Islander workers, most of them union members, and allies with a mission to advance worker, immigrant and civil rights.
Asian Pacific American Legal Resource Center : Working to ensure that Asian Americans have access to government services and the legal system to protect their rights.
Asian Pacific Islander Legal Outreach : Organization providing culturally competent and linguistically appropriate legal representation, social services and advocacy for the community, especially low-income women, seniors, recent immigrants and young people.
National Asian Pacific American Bar Association : Voice of Asian Pacific American Legal professionals with pro bono resources to address the most egregious hate-fueled attacks against the community.
LGBTQ
API Equality-LA : Organization working to empower Asian and Pacific Islander communities and reach LGBTQ, racial and social justice.
Asian Pride Project : Platform for personal stories of lesbian, gay, transgender and queer triumphs and struggles in the Asian and Pacific Islander communities.
GLBTQ+ Asian Pacific Alliance : San Francisco organization that provides social, cultural and political programs and activities to advance and protect the community's interest.
National Queer Asian Pacific Islander Alliance : Federation of LGBTQ Asian American, South Asian and Pacific Islander groups working to build influence, develop leadership, promote visibility, expand collaboration and challenge anti-LGBTQ bias and racism.
Network on Religion and Justice for Asian Pacific Islander Lesbian, Gay, Bisexual, Transgender and Queer People : Organization providing spaces and leadership development for API LGBTQ people of faith and allies.
Trikone : Providing a safe space for LGBTQ South Asians and their allies and encouraging them to feel empowered in the San Francisco Bay Area and elsewhere.
The Visibility Project : Platform that highlights stories and images of the national queer Asian Pacific American women and transgender community for the purpose of making an impact by sharing experiences.
Women
AAPI Women Lead : Organization's #ImReady Movement raises the visibility of AAPI women and their experiences with the goal of strengthening their impact on communities.
Center for Asian Pacific American Women : Providing a support network to encourage the leadership capacity and strengthening the community of Asian American Pacific Islander women through a leadership institute.
Hmong American Women's Association : Grassroots social justice advocacy organization in Milwaukee, Wisconsin, dedicated to the liberation of Southeast Asian women, girls, queer and trans people.
National Asian Pacific American Women's Forum : Amplifying voices to raise awareness and participation among Asian American Pacific Islander women and girls to drive change and impact policy.
This article was updated May 2021.