Your Guide to Social Work & Online MSW Programs in 2022
With a myriad of social work programs to choose from, picking a program that aligns with your needs is important. Our site aims to take the guesswork out of your decision-making process when it comes to selecting the best program for planning for your future career by providing information on program admissions requirements, online instruction, coursework, fieldwork placements, financial aid, possible social work roles and more.
Sponsored Online Master's in Social Work Degree Programs
University and Program Name
Study Length
Enrollment Type
Field Placement Support

University of Denver

Master of Social Work (MSW)

info SPONSORED

As few as 18 months
Full-Time and Part-Time
Support Available

Fordham University

Master of Social Work (MSW)

info SPONSORED

As few as 16 months
Full-Time and Part-Time
Support Available

Simmons University

Master of Social Work (MSW)

info SPONSORED

As few as 16 months
Accelerated
Full-Time
Part-Time
Support Available

Howard University

Master of Social Work (MSW)

info SPONSORED

As few as 12 months
Full-Time
Part-Time
Support Available

University of Southern California

Master of Social Work (MSW)

info SPONSORED

As few as 12 months
Full-Time and Part-Time
Support Available

Syracuse University

Master of Social Work (MSW)

info SPONSORED

As few as 24 months
Full-Time and Part-Time
Support Available

Case Western Reserve University

Master of Social Work (MSW)

info SPONSORED

As few as a year and a half
Full-Time and Part-Time
Support Available

Baylor University

Master of Social Work (MSW)

info SPONSORED

12-36 months
Accelerated
Full-Time
Part-Time
Support Available
info SPONSORED
What Is Social Work?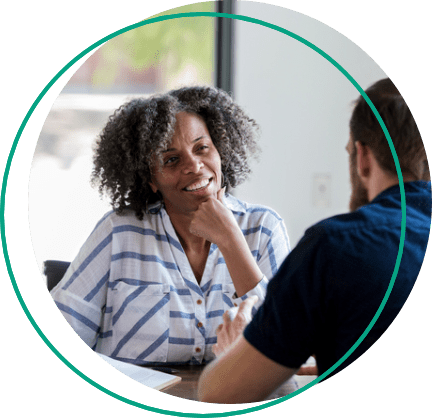 The social work profession aims to promote social change, development and cohesion to enhance the well-being of people. While the definition of social work is broad, social workers often focus on a particular area or population such as families, children, older adults, veterans, formerly incarcerated individuals and clinical patients.
Social workers typically evaluate who's at risk, identify ways to support these people, provide counseling, and secure resources like food stamps, child care or health care. For people in need, receiving assistance from a social worker can be tremendously helpful and maybe even life-changing. The field is constantly evolving as the population's needs change.
To become a social worker, there are a few general steps to follow, starting with earning a degree, gaining fieldwork experience and obtaining a license to practice.
Becoming a Social Worker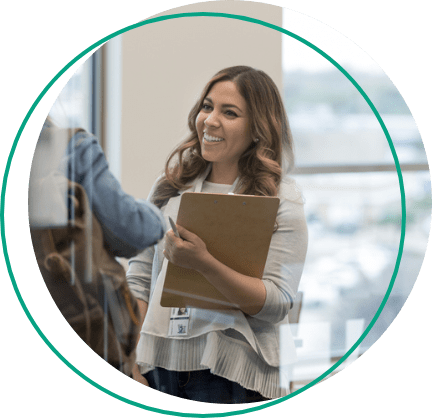 The path to becoming a social worker typically starts with earning a bachelor's degree from an accredited university. Earning a Bachelor of Social Work or majoring in psychology, sociology or a similar discipline may be useful. From there, many people pursue entry-level social work roles. Others further their education by pursuing a Master of Social Work (MSW) degree.
An MSW prepares individuals to become social work leaders. While at school, MSW candidates can pursue a wide range of specialized roles, such as a clinical social worker position.
All qualified social workers must obtain licensure to practice. The process and requirements vary by state. Additionally, social workers commit to a code of ethics determined by the National Association of Social Workers (NASW) that includes:
Service
Social justice
Dignity and worth of the person
Importance of human relationships
Integrity
Competence
To help you pursue a career where you can exercise these values, OnlineMSWPrograms.com provides comprehensive information on online MSW programs that have been accredited by the Council on Social Work Education (CSWE).
Social Work Education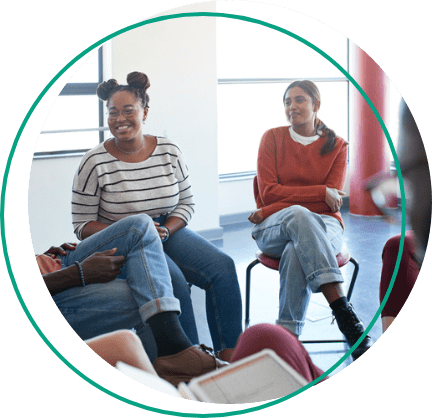 Whether you're an undergraduate student looking for a career change or already in the field of social work, there's likely an advanced social work degree program for you. But before selecting an online graduate-level degree program, there are various factors to consider. Begin by determining which of those factors is most important to you and will affect the career you are working toward.
Below is a list and detailed overview of factors that may shape your decision when selecting a program.
What should you consider when choosing your online social work program?
CSWE Accreditation
All accredited online social work degrees must meet the same CSWE accreditation standards as their campus-based counterparts. But not every MSW program online is accredited by the CSWE. CSWE-accredited social work programs are rooted in competency-based education (PDF, 393 KB) that includes:
Demonstrating ethical and professional behavior.
Engaging in diversity and differences in practice.
Advancing human rights and social, economic and environmental justice.
Prioritizing practice-informed research, research-informed practice and policy practice.
Engaging in, assessing, intervening and evaluating practice with individuals, families, groups, organizations and communications.
The CSWE also evaluates an MSW program's mission and goals, different social work practice curriculum and implicit curriculum including diversity, student development and participation, and faculty and administrative structure.
Enrollment and Admissions Options
Online MSW programs typically offer a number of enrollment options for students: part- and full-time, advanced standing and traditional standing.
Part-Time Online MSW

1.5 to four years
TO COMPLETE
Traditional part-time programs can take 2.5 to four or more years to complete, depending on the structure of the curriculum, while advanced standing part-time programs are typically 1.5 to 2.5 years. The majority of part-time programs still use the cohort model, meaning students take fewer courses per session or semester.
Full-Time Online MSW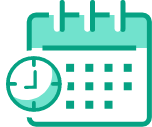 One to two years
TO COMPLETE
Full-time online master's in social work programs typically take two years to complete for traditional standing students and one full year to complete for advanced standing students.
Advanced Standing Online MSW

First year waived
For students who earned a Bachelor of Social Work (BSW) from a CSWE-accredited undergraduate program, some graduate schools offer an online Master of Social Work program that waives the first year of classes, which are also known as foundation classes.
Traditional Online MSW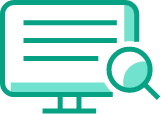 Generalist curriculum
or specialized track
Students who have not pursued a BSW typically enroll in a traditional standing program to earn their online Master of Social Work. Traditional online MSW programs will most likely offer a curriculum with foundational coursework as well as specialized classes that focus on social work practice.
Class Structure for Online Social Work
In addition to the different delivery methods described above, online MSW programs have different class structures. Prospective social work students should understand these differences when researching online social work programs since they affect how and when you may attend class.
Cohort Model Structure
The majority of online MSW programs use a cohort model where applicants are accepted and placed into a specific group of students that proceed through the program together. Schools that employ the cohort model typically have a set schedule of courses that must be followed in a specific order. Programs that use a cohort model may still allow students to take elective courses, typically during specific semesters. Cohort models are valuable for students who want to develop relationships with their classmates—a student's cohort can become their professional network and support group.
Flexible Course Scheduling Structure
MSW online programs with flexible course scheduling allow students to choose courses on their own. Individual courses may still have prerequisites, but there is no set structure where students must take a specific number of courses per session or semester. Schools with this format usually set a limit on the number of years during which students must complete the degree program and graduate. Flexible scheduling structures are valuable for students who wish to diversify their course load from semester to semester, depending on how much time they have to pursue their degree.
Class Size Value for MSW Students
The number of students in an online MSW class can vary greatly. In situations where live or even asynchronous discussions are being held, this can affect the flow, direction and response during those discussions. Smaller class sizes in synchronous courses may make it easier for students to develop connections with each other and truly achieve a cohort feel. Those considering an MSW degree online should think about how important class size may be to them as they evaluate programs. Many schools will report a student-to-faculty ratio or a maximum class size, which can help in your decision-making process.
Instruction Methods in Online MSW Programs
There are generally two types of instruction methods for online MSW programs: synchronous and asynchronous, or live and prerecorded content, respectively. Each type adds its own value to the MSW program.
Synchronous Instruction
Online courses with synchronous instruction require students to log in and attend classes at specific times, which are typically set before the course starts and are included in the syllabus. A camera and microphone are often recommended or are necessary for synchronous classes.
Some benefits of online courses with synchronous instruction include:
Asking instructors questions in real time.
Gaining a sense of community.
Collaborating with classmates.
Avoid commuting to campus.
Asynchronous Instruction
Online courses with asynchronous instruction do not require students to attend classes in real time. Like synchronous classes, those with asynchronous instruction have deadlines for assignments and tests that students must meet in order to pass.
Some benefits of online courses with asynchronous instruction include:
Viewing digital study materials multiple times.
Preparing for live discussions using pre-recorded lectures.
Reviewing class materials repeatedly regardless of location or time zone.
Fewer social obstacles.
Support for MSW Internships
Social work internships, often referred to as field education, are an important component of all MSW online programs. During field education, students are placed at local health services agencies where they work closely with field instructors who mentor them on the practical applications of social work.
Some examples of local agencies may include:
Community organizations
Addiction treatment centers
Mental health facilities
Family counseling centers
Medical care facilities
Social work internships provide students with valuable opportunities to apply their classroom education to real-world situations in a controlled and supervised environment. All field instructors are required to have earned an MSW and typically have at least two to three years of post-graduation experience.
Your field education will take place at an approved program site, typically one with which your program is affiliated. For the majority of your placement, you should expect to gain your field experience during regular business hours (9 a.m. to 5 p.m.). Your advisors will work with you to find a placement that fits with your career interests and schedule.
Tuition and Financial Aid for Online MSW Programs
What is deemed affordable for an online MSW program will vary from individual to individual. Cost of the degree program depends on a variety of factors, such as location, the program's reputation and whether the school offers financial aid for specific students.
When researching the best online MSW program for you, consider these factors and contact the universities directly to learn about their tuition rates, scholarship opportunities and financial aid options.
Social Work Concentrations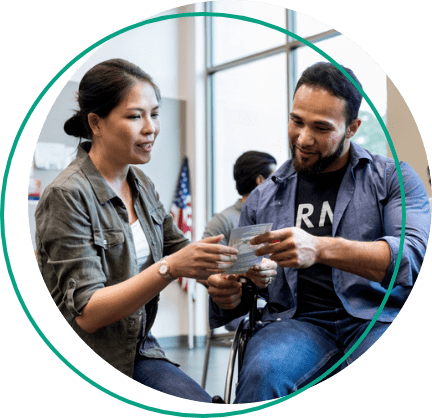 Careers in Social Work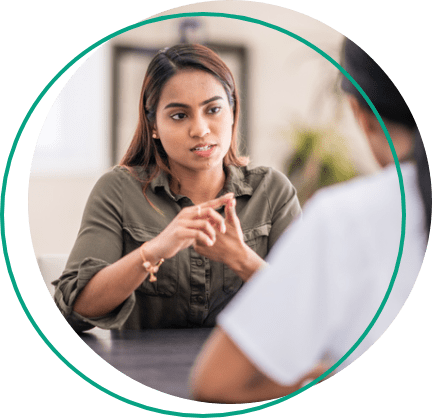 Through your chosen MSW concentration, you can lay the groundwork for a career directly within that specialized field of social work. For instance, to become a licensed master social worker (LMSW), you should have a master's degree and two years of experience in a supervised setting, all of which an accredited clinical social work program can offer you.
Similarly, if you decide to pursue social work in schools or wish to become a licensed clinical social worker, then follow the steps above and seek out a program with a school social work or clinical social work concentration, respectively.
After you gain hands-on experience, you can apply for state licensure to practice within your chosen specialty. Always check with your state licensing board to ensure you meet the requirements for the specific field in which you wish to practice.
The demand for social workers is expected to grow 12% by 2030, according to the Bureau of Labor Statistics (BLS), and the median salary for social workers in 2020 was $51,760.
Requirements for Prospective Social Workers
Becoming a social worker starts off with education. You have to earn a bachelor's degree, and then get accepted into the online MSW program of your choosing. During your master's program, you need to complete your field work requirements, which may be as many as 1,200 hours. Upon successful completion of the program and field work, you can pursue licensing in your state.
Eligibility and Admission Requirements
Some MSW online programs are open nationally to students who meet the competitive admission requirements. Traditional students (those without advanced standing) must meet the following minimum qualifications at most institutions:
Possess a bachelor's degree from an accredited institution (preferably in a social sciences discipline).
Maintain minimum GPA requirements.
Meet certain prerequisite course requirements.
Provide an undergraduate transcript.
Submit a personal statement and academic letters of recommendation.
In addition, an online program will require that you have the technology needed to attend classes and successfully complete your assignments. Visit our online MSW program admission guide for a full list of requirements.
Field Education Requirements
If you pursue an MSW degree online, you will be required to gain experience in the social work field with an internship. This is also known as the field education or practicum component of the curriculum.
The required number of field education hours is based on school and state requirements:
TRADITIONAL STUDENTS:
900 – 1,200 hours,
depending on the school.
ADVANCED STANDING STUDENTS:
900 hours,
including undergraduate field work.
Online MSW programs typically have set semesters when students complete their field education requirements. The number of hours students spend in field education per week depends also on whether they are enrolled in a full-time or part-time MSW program. Part-time programs tend to be longer, so there may be more time for students to complete the requirement.
FULL-TIME STUDENTS:
16 – 20 hours per week
to meet the requirements during their two-year degree program.
PART-TIME STUDENTS:
1 day per week
at an agency during semesters when they take field education classes.
Field education hours were last updated 3/2020. Check with your university for more current information as hours by program may differ.
With an online MSW, you may be located thousands of miles from your school as you learn alongside people from all over the country and gain work experience in your immediate area.
Learn more about support for MSW internships and field education.
Licensing Requirements
With an MSW, you may be working in government, schools or clinical settings with vulnerable populations. Regardless of setting, social workers are required to have a current license with the state in which they practice.
The social work licensing process varies from state to state. But typically, you must earn an MSW from an accredited institution and pass a state-issued examination to earn clinical or independent licensure to practice in your state.
Two of the most common licenses you may come across are licensed clinical social worker (LCSW) and licensed master social worker (LMSW).
Now that you have an understanding of what to look for in prospective online MSW programs, what comes next? It's important to stay current on issues that are most prevalent in the industry today and understand your career options.
Resources About Social Issues
Throughout its history, social work has focused on battling inequality and supporting vulnerable or at-risk populations through advocacy, policy and research. But the landscape is constantly evolving as the field gains new research and data. Today, social workers have to think about how to minimize trauma for clinical patients, navigate social media and help people through burnout. Gain insight into some common social work issues.
Interviews With Faculty and Social Workers
We've conducted interviews with several social workers and educators to help you learn what it takes to earn an online MSW, what concentrations and possible career path options you have, how to get the most out of practical experience, and the highlights of day-to-day social work.
Social Work Salaries
Social worker salaries vary by experience level, geographic location and even discipline. Find out more about how compensation compares by position in our guide to social work salaries. Remember, these salaries are only an estimate based on current data. If you enter a discipline you are passionate about and work your way up the career ladder, you may eventually be able to achieve a higher salary.
FAQs
Throughout OnlineMSWPrograms.com, you'll find answers to frequently asked questions about online MSW programs that may come up in your search for the right program.
External Resources
Here are some websites and resource pages to help you learn more about the social work field:
Disclaimer
BE INFORMED
Please take a minute and read our online MSW programs disclaimers page as licensing requirements for social workers vary by state. Prospective students should check with their state's social work licensing board and speak with an admissions counselor about state-specific requirements before applying to a program.