FAQ: LMSW vs. LCSW
In many professional social work positions, some form of social work licensure is required. A social work license designates a social worker as having met the safety standards for professionally practicing social workers, according to the Association of Social Work Boards (ASWB). To become licensed, a social worker must have the proper education and meet other requirements to gain the credential, such as pass an exam and/or get supervised hours of experience.
There are dozens of social work roles in environments like schools, mental health clinics, hospitals and other settings. Licensure requirements for each role will vary by state.
Did you Know?
LCSW stands for licensed clinical social worker.
LMSW means licensed master social worker.
Two popular social worker roles are licensed clinical social worker (LCSW) and licensed master social worker (LMSW). You may be wondering about the difference between an LCSW and LMSW. Use this guide to understand the licensure requirements of each type of social worker so you know how to prepare.
Generalists vs. Specialists, Macro and Micro
First, to understand the difference between an LMSW and LCSW, it helps to understand the difference between generalist and specialist social workers, or macro vs. micro social workers.
Generalist, or macro, social workers have a broad knowledge of social work best practices and professional values that can be used in a variety of settings with diverse clients. They understand basic social work concepts to promote well-being and prevent or intervene when social problems occur. They may work in organizational or institutional roles like lobbying, research or administration to affect broad change.
Specialist, or micro, social workers have completed in-depth study to work with a specific population, usually in an individual or group interaction. Generalists tend to work on large-scale advocacy and interventions that affect communities or broad populations, like those within a state or country. Specialists tend to work with individuals, couples or families.
Both LMSWs and LCSWs may work in micro social work practices, in different roles. An LCSW will provide therapy or counseling to individuals, couples and families who are undergoing serious issues like domestic conflict, substance abuse or terminal illness. An LCSW can diagnose issues, plan assessment-based treatment and provide psychotherapy without supervision. An LMSW cannot.
In micro social work, an LMSW may provide direct services like case management, which is outside the clinical role. LMSWs may identify clients who need specialized help and refer clients to LCSWs, who provide comprehensive counseling services.
LCSWs tend to focus on micro social work practice, while LMSWs may work in both macro and micro environments. While LMSWs may be generalized or specialized in the type of social work they focus on, LCSWs are specialists who focus on providing services for behavioral, emotional and mental health issues.
Some LCSWs do go into macro work, using their expertise and experience in clinical work to work on organizational and policy issues.
For a general comparison, an LCSW is the licensing a step above an LMSW, because it has additional requirements that expand the knowledge and experience of the social worker.
The Essentials of Social Work Licensure
The ASWB notes that local areas define social work licensure practice requirements. At a minimum, a bachelor's degree is required to obtain bachelor's-level social work licensure.
A bachelor's degree in social work provides a path for entry-level generalized roles, administrative positions and direct-service positions, like mental health assistants or caseworkers, according to the U.S. Bureau of Labor Statistics (BLS). Some social work regulatory boards will accept non-social work degrees for bachelor's-level social work licenses.
The other three license level requirements are:
Master's: Master's degree in social work (MSW) or higher with no post-degree experience.
Advanced generalist: MSW or higher with two years of supervised experience after completing an MSW.
Clinical: MSW or higher with two years of direct clinical social work experience after completing an MSW.
The ASWB states social regulatory boards usually require a degree from a social work program that is accredited by the Council on Social Work Education (CSWE), the Canadian Association for Social Work Education (CASWE) or another recognized accrediting agency. Social workers can generate an online report comparing social work requirements in North America.Though there are state-by-state differences, the requirements tend to be similar throughout the United States.
Additional Requirements for LCSW
Generally, to become an LCSW, a certain amount of supervised experience is required after earning an MSW degree. Also, the exam requirement is a clinical exam, compared to a master's exam for an LMSW. The clinical exam is focused on demonstrating competence to handle ethical issues, diagnoses, safety concerns and best practices in clinical interventions. The master's exam will have a more generalized social work focus.
The amount of supervised experience required will depend on the state where the license is obtained. Generally, the supervised experience requirement is about two to three years of full-time work in a clinically focused job.
Career Paths and Salary Differences
For social workers who want to advance their careers with advanced licensure, an MSW is the first step to becoming either an LMSW or LCSW. The type of license you'll want to pursue will depend on the environment you want to work in and the type of social work services you want to provide.
Because an LCSW is a higher license than an LMSW, you may earn more as an LCSW. Although the BLS does not distinguish between BSWs, MSWs and LCWS in its statistics, it does provide a salary range for all social workers, which we have written about in our Social Work Salary Guide.
The median annual wage for all social workers, including those with a bachelor's degree, was $50,470 in 2019, according to the BLS. The top-earning 10% of all social workers made more than $82,540. The 2019 median annual wages for social workers excluding health care social workers, mental health and substance abuse social workers, and child, family and school social workers was $61,230. Those wages may reflect the pay of social workers in private practice, like LCSWs.
Some social workers with an MSW degree change roles throughout their careers. Once an MSW degree holder has the supervised clinical experience required, they can apply for LCSW licensure and increase their career possibilities.
LMSW Career Paths
LMSWs may work with individuals, groups, families, communities and organizations. LMSWs also advocate on behalf of societal groups to enact positive change.
LMSWs may work in environments like social work offices at state and local levels, in correctional facilities and in employment assistance offices, according to the BLS. Career paths for LMSWs may include:
Facilitating group therapy for a rehabilitation program.
Helping at-risk and vulnerable populations locate housing and food resources.
Providing career support to at-risk individuals.
Providing case management in settings like child protection agencies.
Working with government organizations to evaluate public assistance eligibility.
Working in social advocacy or on policy reform.
In some states, LMSWs may also practice clinical social work, only under the direct supervision of an LCSW, licensed psychologist or psychiatrist. Generally, if an LMSW works in any mental health setting, it will be under the supervision of one of these types of professionals.
LCSW Career Paths
LCSWs may provide counseling in therapeutic settings to individuals, couples, spouses and families. Clinical social workers assess, diagnose, prevent and treat behavioral issues, emotional disturbances and mental illness, according to the National Association of Social Workers.
Clinical social workers may work in:
Private practice
Public agencies
Community and outpatient mental health clinics
Primary care and inpatient psychiatric facilities
Hospitals
Schools
Drug rehabilitation centers
Emergency and crisis services
Because LCSWs can work in private practice, becoming an LCSW gives social workers a career path to becoming a business owner. Some LCSWs open practices with other LCSWs.
Interested in a Social Work Career? Earn Your MSW.
Whatever type of social work career path you want to take, an MSW can help you get there. Many MSW programs allow students to choose a social work specialty to prepare for the field they want to enter or become licensed in, including MSW programs with a clinical focus. Online MSW programs give students the opportunity to take classes at the university they want, without having to relocate.
Sponsored Online Master of Social Work Program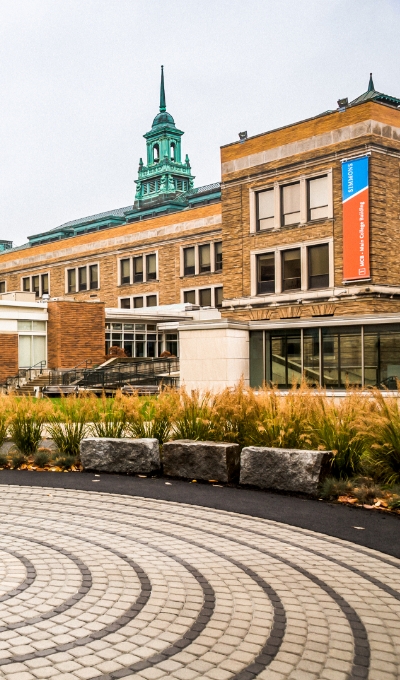 Earn Your Master of Social Work From Simmons University
Aspiring direct practitioners can earn their MSW online from Simmons University in as few as 9 months. GRE scores are not required, and the program offers full-time, part-time, accelerated, and advanced standing tracks.
Prepares students to pursue licensure, including LCSW
Full-time, part-time, and accelerated tracks
Minimum completion time: 9 months
info SPONSORED