What is the difference between a social worker, psychologist and counselor?
As someone passionate about the mental health field, you want to choose a master's program that aligns with your interests and career goals. There are a few academic tracks to explore if you are interested in social work, psychology and counseling. Choosing the right path starts with understanding each of these interrelated careers.
Social workers, psychologists and counselors all provide vital services to people in need:
Social workers identify clients' problems and research community resources that may help. These resources may include psychologists' and counselors' services.
Psychologists help clients by treating underlying emotional or mental problems. Psychologists also conduct and publish original research. Unlike counselors, psychologists often treat the same clients for long periods, sometimes years.
Licensed professional counselors often specialize in a specific group (e.g., high school students, adults looking for new careers). While psychologists attempt to uncover clients' underlying issues, counselors focus more on coping skills.
Difference in Degrees
Master of Social Work (MSW)
MSW programs typically require that applicants possess a bachelor's degree in social work or a related field, such as a bachelor's degree in psychology. Other application requirements may include a minimum undergraduate GPA and relevant work experience. As you explore programs, consider whether an online, on-campus, or hybrid program best fits your needs. On-campus programs appeal to students who can study full-time. Hybrid and online MSW programs mainly attract students who plan to continue working while earning their degrees. Programs include 30 to 60 hours of coursework, depending on whether or not a student has a bachelor's in social work. Programs require an internship or field placement where students work under the direction of licensed social workers.
When researching schools, ensure that those on your shortlist possess not only regional accreditation but also accreditation from the Council on Social Work Education (CSWE). According to CSWE, "the licensing boards in all fifty states as well as the District of Columbia require a social work degree from a CSWE-accredited social work program in order to sit for a licensing exam". Visit the Association of Social Work Boards website for more information on individual state requirements.
Master's in Psychology
Master's in psychology programs prepare graduates to work as psychologists and in many related careers (e.g., market researcher, data analyst, health project coordinator). Master's programs in psychology rarely require applicants to possess a bachelor's degree in psychology. As with MSW degrees, you can select from on-campus, hybrid, and fully online programs. Your program may offer one or more specializations in educational psychology, applied psychology and social psychology. The 40-50 credit curriculum stresses research theory, lifespan development and a capstone course. Capstone courses often involve one or more internships or field placements where you perform research under a trained psychologist's guidance.
The American Psychological Association (APA) only accredits doctoral programs at this time, but you may find traditional and online psychology degree programs in a wide array of concentrations.
MSW vs. MS in Psychology
Although MSW and Master of Science (MS) in psychology programs include many similar graduation requirements, there are things that set them apart from one another. Many MSW programs take one to two years to complete (if the student has a bachelor's in social work), while a master's in psychology takes roughly two to three years. When looking into psychology programs, you should consider if you want to go on to a doctorate degree or if you would prefer a terminal degree/specialization. An example would be a master's in clinical psychology, which allows for psychotherapy to be provided to clients under the supervision of a licensed clinical psychologist. Psychology courses focus solely on the mind: how to identify mental problems and propose solutions. Psychology master's students receive a more in-depth education in research methodology, a prerequisite for careers and doctoral programs.
University and Program Name
Study Length
Enrollment Type
Field Placement Support

University of Denver

Master of Social Work (MSW)

info SPONSORED

As few as 12 months
Full-Time and Part-Time
Support Available

Fordham University

Master of Social Work (MSW)

info SPONSORED

As few as 16 months
Full-Time and Part-Time
Support Available

Simmons University

Master of Social Work (MSW)

info SPONSORED

As few as 9 months
Accelerated
Full-Time
Part-Time
Support Available

Howard University

Master of Social Work (MSW)

info SPONSORED

As few as 12 months
Full-Time and Part-Time
Support Available

University of Southern California

Master of Social Work (MSW)

info SPONSORED

As few as 16 months
Full-Time and Part-Time
Support Available

Syracuse University

Master of Social Work (MSW)

info SPONSORED

As few as 24 months
Full-Time and Part-Time
Support Available

Case Western Reserve University

Master of Social Work (MSW)

info SPONSORED

As few as a year and a half
Full-Time and Part-Time
Support Available
info SPONSORED
Master's in Counseling
Master of Science (MS) in counseling degrees prepare graduates to become licensed professional counselors (LPCs) in their home states. These programs typically require applicants to have a bachelor's in counseling or relevant professional experience. However, some programs offer bridge tracks that include both master's and undergraduate counseling courses. Bridge programs typically take an additional year to complete.
Non-bridge programs take two years and include coursework in theories of counseling, assessment of counseling, and counseling methods. Throughout the program, students complete multiple supervised practicums that culminate in an internship in a local counseling facility. Students who earn their degrees entirely online work with their programs to select appropriate placements in their home communities.
The most widely preferred accreditor for online master's in school counseling programs is the Council for Accreditation of Counseling and Related Educational Programs (CACREP), as it ensures that coursework meets the appropriate requirements and standards to practice as a counselor. A CACREP-accredited counseling program may include one or two psychology or social work courses–an important component as professionals in these three careers often collaborate–but emphasizes coursework in community health, counseling theory, and multicultural counseling theories. It is important to note that while some states require completion of a CACREP accredited master's program, it is not required in every state to pursue licensure. Students should research these requirements in their state before choosing a program.
Sponsored Online Counseling Degree Programs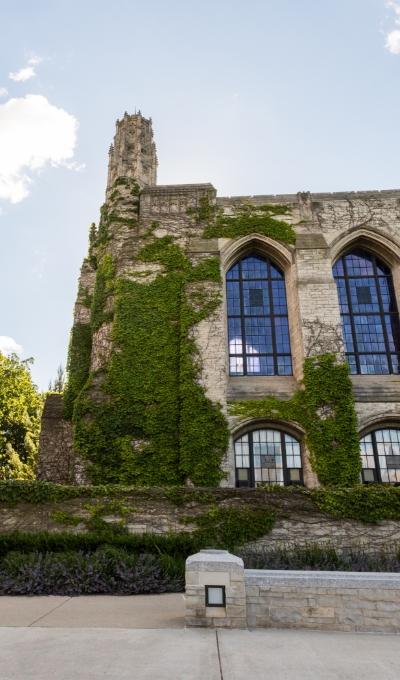 Earn Northwestern's CACREP-Approved Degree
Earn a CACREP-accredited master's in counseling online from top-9 ranked1 Northwestern University.

1U.S. News & World Report: 2022 Best National University Rankings
CACREP Accredited
Earn your MA in Counseling from Northwestern in as few as 18 months
Accelerated full-time, traditional, or part-time tracks available
info SPONSORED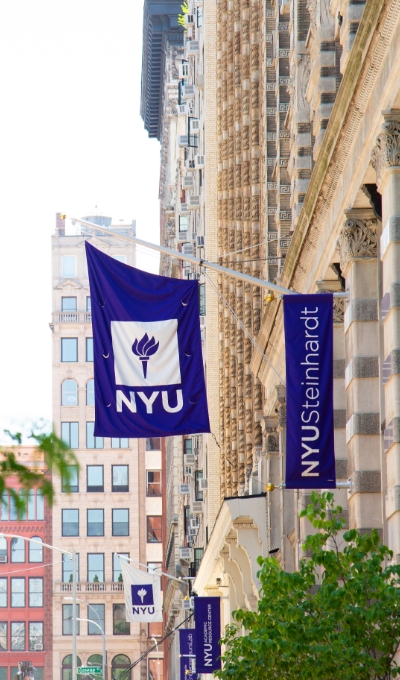 MPCAC-Accredited Online MA at NYU. GRE Not Req.
Aspiring mental health counselors are prepared to pursue licensure with NYU Steinhardt's MPCAC-accredited online counseling master's. Students can earn their degree in as few as 21 mos. GRE not req.
Prepare to become a mental health counselor
Accredited by the MPCAC
As few as 21 months to complete
GRE not required
info SPONSORED
MSW vs. MS in Counseling
Social work and counseling are similar fields that focus on improving the lives of people, although the help being offered is delivered differently. Social work focuses on solving a large spectrum of social issues through the use of various resources. Counseling focuses on helping clients with a specific type of problem. Plus, in some states, counselors who work in a clinical setting may be responsible for diagnosing mental health conditions, such as anxiety and depression, which social workers may not have the training to do. Curricula for these fields also differ. Courses in counseling will be directed toward the methods, theories and techniques of counseling. Additionally, many counseling programs have specializations based on types of clients or conditions a student would like to work with, for example addiction counseling or school counseling. There will be required courses that need to be taken if a specialization is chosen, and internship experiences can be geared toward that specialization.
Difference in Careers
Social Worker Career
For many people in need, a social worker is often their first contact with someone who can help. Social workers connect clients with other trained professionals—such as licensed psychologists and professional counselors—who can address their problems.
Doctors, police officers and other officials often call on social work agencies—private or public—to assess individuals' needs. After interviewing clients, social workers make an action plan that typically includes social services. A social worker may act as a stepping-stone between clients and the resources they need. To make sure their clients succeed with these services, social workers visit their clients at home and work regularly.
With a median salary of $51,760 per year, according to the Bureau of Labor Statistics as of May 2020, social workers are employed in many environments.
Child, family and school social workers work for schools and school districts to identify the root causes of children's behavioral, social or academic problems. These issues often involve the family, so these social workers must know how to work with children and their parents.
Mental health and substance abuse social workers are experts in identifying signs associated with mental health conditions and drug abuse. They typically work with adolescents and adults.
Hospitals and other health care facilities employ medical social workers to assist patients who need extra help recovering after discharge. For instance, a medical social worker may find an at-home caregiver for a patient. In addition to these three popular professions for social workers, others may exist in your home community.
Psychologist Career
Psychologists and licensed professional counselors share overlapping job responsibilities: meeting with clients, identifying mental health issues and prescribing treatment plans. Although psychology graduates can go on to become licensed professional counselors, their education prepares them for other careers as well. They can also work as marriage and family therapists, working with families to solve underlying issues. Others become industrial/organization (I/O) psychologists–highly trained psychologists who study work environments and suggest ways to improve productivity, employee satisfaction and retention.
Like licensed professional counselors, some psychologists work in schools or exclusively with children. They often help children who experience significant trauma such as abuse or the sudden loss of a parent. School counselors, on the other hand, help children cope with more common obstacles that prevent their success in school.
Licensed Professional Counselor Career
Licensed professional counselors (LPC) possess not only a master's degree but also licensure from their home and/or practicing states. include an advanced degree, at least 3,000 hours of post master's degree supervised experience, passing the National Counselor Examination, and adhering to the Code of Ethics. To renew their licenses, licensed professional counselors must complete multiple professional development courses each year, although requirements vary by state.
LPCs work in many roles. Child and school counselors work with small children and adolescents in school, community, home or office settings. Counselors develop action plans and, through regular meetings, determine if these plans have made a positive effect. Mental health counselors help individuals and groups cope with mental illness, trauma, stress and other factors that impact mental health negatively.
Last updated: January 2022