Interview with Carole Cox – Professor at Fordham University | Gerontology, Social Policy, and Social Work Abroad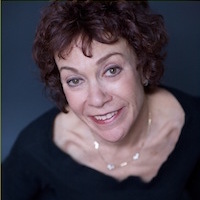 About Carole Cox, MSW, Ph.D.: Carole Cox earned her Master of Social Work at Virginia Commonwealth University and her Ph.D. at the University of Maryland in Baltimore. She also has a Diploma in Social Administration from the London School of Economics and Political Science as well as a BA from the University of California at Berkeley. She is a Fellow of the Gerontological Society of America and a Fulbright Scholar.
Her primary interest is in gerontology, and she has done research on Alzheimer's disease and its impact on both the individual and the family with a focus on caregivers. She also studied the ways in which employers deal with employees who begin showing symptoms of cognitive impairment. She has been very involved with grandparents who are raising their grandchildren and developed an empowerment program for them to strengthen their roles in the family and the community. In 2011 and 2012, she took this program to Tanzania where it was offered to a group of grandparent caregivers.
Cox is the author of eight books and more than 60 book chapters and articles in professional journals, and she presents frequently at both national and international conferences. Currently, she is interested in the area of human rights and aging, and the ways in which social policies impact the rights of older adults. Carole Cox was compensated to participate in this interview.
[OnlineMSWPrograms.com] Prior to earning your MSW from VCU, you earned your bachelor's degree in sociology. What is the connection between social work and sociology? Should aspiring social workers make sociology the foundation of their careers?
[Carole Cox, MSW, Ph.D.] I believe that sociology is an excellent foundation for social work. It provides a broad knowledge base for the field with many theories that have implications for both policy and practice. Personally, I believe that the breadth of sociology provides a stronger foundation for social work than psychology as it addresses society itself and its impact, influences and interactions on individuals.
[OnlineMSWPrograms.com] You specialize in gerontology and social policy. What are the paramount social policy issues in gerontology? How do you prepare your students to address these issues?
[Carole Cox, MSW, Ph.D.] The biggest social policy issues in gerontology appear to be Social Security and Medicare. The aging of the population means that increasingly more people will be eligible for these programs. The main concern is how to maintain them and to assure that they are solvent and able to provide benefits and services. My own interest relates to human rights — the fact that people have a right to security and health, and that these rights do not change as people age. It is important to view them as rights to which all people are entitled, rather than needs that society may or may not meet
In both my policy and practice classes, I discuss the differences between rights and needs and help students see how policy treats them. Student papers explore how policies might be altered to assure a human rights perspective as they address issues facing older adults. In my practice class, we study how even the "best intentions" may violate the rights of older people. A good example is when a person wants to live alone, but the family is too worried about their well-being and thus tries to get the older relative to move in with them or to some type of residence. Most students have had experiences with these issues and thus can relate to them and understand how many interventions actually violate the rights of the older adults.
[OnlineMSWPrograms.com] Fordham's MSW program offers social work students the opportunity for international study. How does national context shape social work? How can social work students benefit from studying abroad?
[Carole Cox, MSW, Ph.D.] Fordham is very interested in educating students about global issues. We have a summer program in London and have close ties with a school of social work in Beijing. By studying abroad, students are able to learn how other countries deal with social issues and the implications that their policies have on the social work profession. This is enlightening to students. I was able to take a student with me to Tanzania to work with me with the grandparent caregivers and another student with me to Vietnam to study aging policy. Both learned a great deal from their experiences, which they were able to incorporate into their studies. Moreover, as New York is such a multicultural setting, that the opportunity to be ensconced in another culture, and to understand how values impact people and their behaviors, is really advantageous for their career development.
[OnlineMSWPrograms.com] You began your career as a medical social worker in London. Does obtaining your education in one nation then practicing in another create any hurdles? Any advice to social workers hoping to work abroad?
[Carole Cox, MSW, Ph.D.] My advice for students hoping to work abroad is: Just do it! Nothing can compare to the experience of living and working in another culture. I think it is important for personal and career development. It can only strengthen students. I find that, even in my classes, those who have lived abroad have a wider perspective on social problems and the ways and possibilities of dealing with them. I have worked in London, Toronto, and Geneva (World Health Organization) and these experiences were invaluable to me.
Thank you Carole Cox for your time and insight into social work!
Last updated: April 2020