Interview with Dr. William Koehler, Ph.D., LCSW – Professor at Edinboro University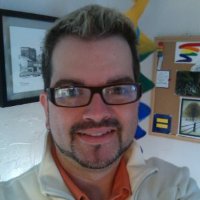 About Dr. William J. Koehler, Ph. D: William J. Koehler, Ph.D., LCSW recently earned his doctorate in Social Welfare from Case Western Reserve University in Cleveland, Ohio. He is currently a full-time instructor of Social Work at Edinboro University of Pennsylvania after serving as an adjunct professors in 2011. In addition to his role at the university, Dr. Koehler serves as the president of the board of directors for Greater Erie Alliance for Equality (GEAE). Prior to his work as a professor, he maintained a private counseling practice as a Licensed Clinical Social Worker. He received his MSW from Edinboro University in 2006 and began working as a Mobile therapist specializing in working with children exposed to violence. William also held several social work positions in the community while earning his clinical license and working through his doctoral program. His primary areas of focus are mental health in children and adults, trauma-informed practice, and the LGBT community.
Dr. William J. Koehler currently works as a full time professor at Edinboro University. Dr. William Koehler was compensated to participate in this interview.
[OnlineMSWPrograms.com] The EU's MSW program aims to prepare graduates to work in a wide range of practice settings. How much does practice vary according to setting? How is this reflected in EU's MSW curriculum?
[Dr. William J. Koehler] I would say that social work practice varies incredibly from setting to setting. It is one of the most flexible degrees and as such, there are an infinite number of ways social workers practice the profession. The MSW curricula at EU is a generalist practice model with a particular focus on families and trauma-informed care. As such, we look to integrate trauma-informed principles into each practice setting with the understanding that every individual has some form of natural support, be it a biological family or a family of choice.
[OnlineMSWPrograms.com] EU's MSW program offers only one concentration, trauma-informed family practice. What benefits and drawbacks come with having an entire program focusing on one concentration? What should students who choose to pursue this concentration expect from their curricula and their careers?
[Dr. William J. Koehler] While we do have only one concentration, we recognize that this is one that applies to almost every setting where social workers can be found. I would say that students can be assured to have considered how family and trauma-informed care impact each client. Also, however, I would say that our concentration leads us to focus more heavily on micro and meso-level applications. Students with a strong desire to focus on policy, research, and other macro-level applications may struggle to feel fulfilled in this particular program. With that being said, our faculty is very diverse and several of us do have research and policy interests that are integrated throughout the fiber of the program.
[OnlineMSWPrograms.com] Besides offering a completely online MSW program, EU also requires its on-campus students to take some of their courses online. Have you had the opportunity to instruct any online courses? If so, what have you found distinguishes them most from the traditional classroom experience (besides the medium, of course)? If you have not had the opportunity to instruct an online course, would you like to?
[Dr. William J. Koehler] I have taught several courses online. I think the biggest difference between online and face-to-face courses is the discussions. Obviously face-to-face discussions are in real time whereas our asynchronous online courses allow for discussions to take place over the course of several days. One of the biggest advantages to online courses for students is the exposure to the vast diversity in our students and the social work experience across the country and in several other countries that a face-to-face course doesn't offer.
[OnlineMSWPrograms.com] EU's MSW program requires students to complete a field internship, which has them in the field two days a week over four semesters while concurrently taking classes. What is the importance of such fieldwork in a social worker's education? Any rules of thumb to successfully juggling classwork and fieldwork?
[Dr. William J. Koehler] I think the value of fieldwork is immeasurable. This is where the "rubber meets the road" of social work practice. As for juggling classwork and fieldwork, I would tell students to think of it as separate parts of the same job. Fieldwork is generally 20 hours/week and coursework, if managed properly should be about 15-20 hours/week as well. Time management, self-care and using your support network is essential in being successful in the MSW program as well as in a career in social work.
[OnlineMSWPrograms.com] The Department of Social Work at EU is part of the School of Graduate Studies and Research, which prides itself on offering students engaging research. What research opportunities are available to MSW students? Should all social work students and professionals be conducting research?
[Dr. William J. Koehler] Absolutely! The three legs of social work are practice, policy, and research. They form a triangle of support that is only as strong as the weakest side. There are so many opportunities for research as an MSW student at EU. I would suggest a student interested in participating in research during their program speak directly to our program director or department chair about their areas of interest. The director or chair will be able to match them with a faculty whose area of research best matches the student's interest.
Thank you Dr. William J. Koehler for your time and insight into social work!
Last updated: April 2020