Interview with Dr. Ijeoma Ogbonnaya – Assistant Professor at San Diego State University (SDSU) | Macro Practice, Child Welfare & Racial Disparities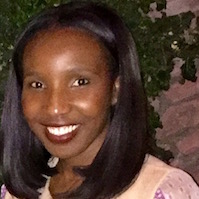 About Dr. Ijeoma Ogbonnaya, Ph.D., MSW: Dr. Ijeoma Ogbonnaya is an assistant professor at the San Diego State University School of Social Work. She earned her bachelor's in psychology from Spelman College in May 2005, MSW from the University of Pennsylvania in May 2007, and Ph.D. from the University of North Carolina at Chapel Hill School of Social Work in August 2012. Ogbonnaya's dissertation focused on the risk of out-of-home placement among families affected by intimate partner violence that were involved with the child welfare system; and examined whether racial disparities existed within this population. After earning her Ph.D., she completed a postdoctoral research fellowship at the USC Suzanne Dworak-Peck School of Social Work. Dr. Ijeoma Ogbonnaya was compensated to participate in this interview.
[OnlineMSWPrograms.com] Before earning your MSW and Ph.D., you earned your Bachelor of Arts in Psychology at Spelman College in Atlanta. Do you think your background in psychology gave you special insight in or aptitude for your social work education and career? What would you suggested aspiring social workers study at the bachelor's level? Besides social work, of course.
[Dr. Ijeoma Ogbonnaya, Ph.D., MSW] I do believe that my background in psychology provided me with special insight for my social work education and career. Similar to social work, psychology is a profession that aims to assist people with coping with problems at the individual, family and community levels. Therefore, what I learned during my studies as a psychology major did not differ too much from what I learned when pursing my social work degrees, except my social work education emphasized social justice issues much more than my psychology education.
Although I always knew that I wanted to pursue a career as a social worker, I studied psychology at the bachelor's level because social work was not an option at my undergraduate institution. If social work is not an option for someone aspiring to be a social worker, I recommend studying psychology at the bachelor's level. Other majors that are closely related to social work that I recommend studying are women's studies, sociology and child development.
However, because social work is a broader field than most, it is not uncommon for students pursuing an MSW to have majored in an area different from than what I recommend. For example, I have taught MSW students with bachelor's degrees in business. These students excelled in the MSW program and were able to apply their business backgrounds to their social work experiences, particularly as it relates to administrative social work. Therefore, I also advise students aspiring to be social workers not to be afraid to think outside the box when trying to determine what to study at the bachelor's level.
[OnlineMSWPrograms.com] For your master's, you concentrated in macro practice. Can you describe the focus, goals and means of macro practice? What should students who pursue macro practice expect from their curricula and careers?
[Dr. Ijeoma Ogbonnaya, Ph.D., MSW] When I attended the University of Pennsylvania School of Social Policy and Practice, I had the option of concentrating in either clinical or macro practice during the advanced portion of the MSW program (i.e., during my second year). Clinical practice specialized in assessing, diagnosing and treating mental health or other behavioral issues at the individual level, whereas macro practice specialized in dealing with social problems at the community, organization or population level. I elected the macro practice track because of my interest in conducting research and using research to create change at the community level.
Students pursing macro practice (or any other similar track, such as an MSW in admissions at SDSU) should expect a curricula that focuses on community and organization change. Examples of competencies that may be gained from a macro practice curricula include being able to conduct a needs assessment in a community- or agency-based program; utilize knowledge of organizational behavior to create system change; develop strategic plans for addressing agency and community needs; and conduct research that informs intervention design.
[OnlineMSWPrograms.com] Your long-term goal is "to design and implement child maltreatment prevention interventions for families affected by domestic violence." What would such interventions look like? Should all social workers have such long-term goals to complement their day-to-day aims?
[Dr. Ijeoma Ogbonnaya, Ph.D., MSW] Child welfare researchers have primarily evaluated the effects of system-level interventions (e.g., domestic violence training of child welfare workers, child welfare agencies' collaboration with domestic violence advocates, and use of domestic violence assessment tools) on caseworker domestic violence behaviors. Rather than using system-level interventions to address domestic violence in child welfare cases, I would like to create a brief child welfare worker intervention that would be delivered directly by child welfare workers and aimed toward decreasing co-occurring child abuse and domestic violence, in addition to associated risks (i.e., maternal depressive symptoms and substance use). Such an intervention may involve child welfare workers providing safety interventions to children and families affected by domestic violence, or counseling families about the negative effects of domestic violence.
I believe that all social workers should have long-term goals to complement their day-to-day aims and these goals should not only relate to their personal career goals, but should also be aimed toward improving the outcomes of the population they serve.
[OnlineMSWPrograms.com] You are currently an assistant professor at the San Diego State University School of Social Work, where you specialize in racial and ethnic disparities. What are the racial and ethnic disparities that are relevant to social work practice? How can aspiring social workers best position themselves to address these disparities?
[Dr. Ijeoma Ogbonnaya, Ph.D., MSW] Social movements such as Brown v. Board of Education, the Montgomery Boycott, the Civil Rights Act and, most recent, Black Lives Matter, are vivid reminders that African-Americans receive disparate treatment relative to whites. Unfortunately, this disparate treatment exists throughout many institutions and affects the most innocent of all, children.
For example, African-American children are more likely to become involved with and remain in the child welfare and juvenile justice systems than their white counterparts, despite sharing similar experiences. African-American children are not the only group to get treated unfairly in these systems relative to white children; so are Latino and Hispanic children, the largest and fastest-growing racial and ethnic minority group of children in the United States. Knowing such racial and ethnic disparities exist, social workers can position themselves to address these disparities by remaining up to date on evidence-based and trauma-informed practices that are most effective with and culturally appropriate for racial and ethnic minority groups. In addition, social workers should remain cognizant of potential racial and ethnic barriers that may exist when working with families from racial and ethnic minority backgrounds.
[OnlineMSWPrograms.com] The mission of SDSU's School of Social Work emphasizes its commitment to "vulnerable populations in the Southern California border region." What are the particular challenges facing these populations? How should social workers adapt their practice to meet these challenges?
[Dr. Ijeoma Ogbonnaya, Ph.D., MSW] Particular challenges facing the Southern California border region include health issues such as HIV and AIDS, substance abuse, mental health, access to health care, and migrant and agricultural worker health. In addition, a challenge that I am most familiar with is determining best practices in working with immigrant families in child welfare. For example, in Southern California it is not uncommon for child welfare workers to work with children who have a parent that is an unauthorized immigrant. Given their immigrant status, this parent may be deported to their country of origin. Therefore, the child welfare worker will have to determine whether to place the child in foster or kinship care and, if so, how to reunify the child with his or her parent who is across the border.
In order to most effectively deal with such challenges, social workers should become familiar with national and local policies impacting their work with immigrant families, as well as research on immigrants. Social workers should also be sure to inform their clients of these policies and research findings. Examples of policies that may be useful for social workers working with children and families involved with child welfare include Deferred Action for Childhood Arrivals (2012); Prosecutorial Discretion Memorandum (2013); and Executive Action (Administrative Relief) for Immigration (2014).
Thank you Dr. Ijeoma Ogbonnaya for your time and insight into social work!
Last updated: April 2020