Interview with Carrie Allen, ASW on Medical Social Work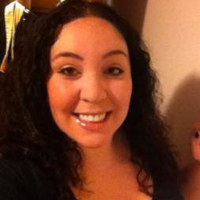 About Carrie Allen, ASW: Ms. Allen is a medical social worker at John Muir Medical Center in Walnut Creek, California. She works in the surgical trauma and orthopedic floors, as well as the emergency room. Ms. Allen earned her MSW with a concentration in health from UC Berkeley in 2013. While pursuing her master's degree, she interned at Highland Hospital and Children's Hospital in Oakland, and at John Muir Medical Center.
Before her interest in social work, Ms. Allen was interested in becoming a hospital chaplain, earning her bachelor's degree in theology from Biola University and pursuing a masters degree in theology before leaving seminary school to go to UC Berkeley for social work. Her experiences in the medical field began when she started working at a hospital at the age of 16. Ms. Allen continued in the field as an EMT in the ER for several years, as well as doing other types of secretarial work in the ER and ICU. Carrie Allen was compensated to participate in this interview.


[OnlineMSWPrograms.com] Can you please give an overview of your core responsibilities as a medical social worker at John Muir Medical Center?
[Carrie Allen, ASW] Core responsibilities include completing an interview with our patients with a full psychosocial assessment as needed. We provide crisis intervention, grief/bereavement counseling, counseling for disease acceptance and understanding. We are responsible for developing and implementing a plan of treatment to assist patients while they are in the hospital with many different psychosocial factors, such as social, emotional, financial, and environmental. We are an integral part of the treatment team, and we assess and provide treatment based on biopsychosocial information. We provide discharge plans and coordinate the next step for our patients once it is time for them to leave the hospital. We also advocate for our patients' needs.
Speaking to trauma patients specifically, we have a wide variety of patients who come in with a life-threatening trauma to their physical bodies. There are specific statewide/countywide criteria that a patient must meet to be considered a trauma patient. Some examples of trauma patients are: gunshot wound, stabbing, car accident with severe injury, being hit by a car with severe injury, fall with severe injury, or traumatic amputation of a limb. Statistics show that many trauma patients who arrive do test positive for alcohol or drugs, and so the social worker does a lot of substance use counseling while the patient is admitted. We also have many trauma patients who come in and don't receive any medical care on a regular basis, and have no medical insurance. Many of these patients have been living with a chronic disease or cancer and they do not know it, and they are diagnosed while being treated for their injuries from their trauma.
In these instances, the social worker has to provide counseling for adjustment to illness, and also help patients navigate the system so they can sign up for insurance and receive medical care once they are discharged. For many of our homeless patients, the social worker is responsible for providing these patients with the safest discharge plan as possible. Some of our trauma patients are elderly and suffer from falls, and then they become very sick and the social worker can help transition them to hospice if that is their wish to do so. Many trauma patients are gang-affiliated, and the social worker works with those patients to help the patient plan for a safe discharge, connect them to victim of violence resources, and connect them to our Beyond Violence program which is an outpatient program that works with our patients to stop the cycle of violence.
Some of our patients lose a limb (or multiple limbs), or they can be paralyzed, and the social worker has to help them with many different things–insurance, disability, getting to a rehab program, emotional support for such a drastic change in their lives. With all of these examples above, it must be noted that not only does the social worker have to work with the patient, but also with the friends and family of the patient, and this can be very time consuming as well.
In regards to the orthopedics floor, we do similar things as stated above, but social workers usually only get called to that floor for psychosocial issues such as, mental health needs, substance use, and homelessness. The social worker would have to help the patient navigate a safe discharge, and we would also help the patient adjust to being in the hospital if needed.
When working with families, we partner with them to help with the discharge plan mostly. There are so many different scenarios, so many different dynamics. Every patient is different and every family is so unique. Every family has such different needs, that it is hard to tell what you have to help them with. It can be anything from disability paperwork, to issues with homelessness, to issues with substance abuse, to literally two families almost throwing punches in my office because they are at odds with each other and now their loved one is in the hospital. Their needs can vary.
In regards to collaboration, I feel very lucky to belong to the trauma team we have, and our trauma floor. Every morning we have a meeting with our charge nurse, case manager, social worker, physical therapist (PT), occupational therapist (OT), and trauma nurse practitioner. Sometimes the trauma doctor joins us, or we have to meet with them later when they are not busy in surgery or in the ICU etc. The charge nurse gives us a report of how things went the day before and what is coming up for today (for each patient), and then all other disciplines share what they have been working on, and then together we discuss as a team what our short term and long term goals are for the patient.
So for example, say patient John Doe was in a motorcycle accident and he has a broken femur and was drinking and driving, and he has Blue Cross insurance. So the charge nurse would say something like, the patient had surgery yesterday and is ready to work with PT and OT. The case manager would say, well the patient has Blue Cross insurance, so I will talk to them and see what kind of equipment they cover for the discharge home. And the social worker would say okay well we are going to talk about drinking and driving and provide resources on alcohol use. And the trauma nurse practitioner would say okay the patient can be discharged once cleared by PT and OT, and then PT and OT would report back later in the day about the patient's progress and then we would continue our plan from there. So literally all day we are talking to each other, working as a team. The social worker has regular conversations with the nurses caring for the patients, and nurse assistants, the doctors, PT and OT, case managers… the list goes on and on. My jaw hurts at the end of the day because you talk so much doing this job.
In talking about the ER, it's difficult to write about all the different things they need us for in the ER, but here are some of things we most normally do: grief support for death, adult and child abuse, rape/sexual assault, substance use, homelessness, hospice patients, patients who are unsafe at home (frequent falls), suicidal patients, patients with mental health issues, and uninsured patients who need help with follow-up. In the ER, the main difference is that everything is crisis oriented, so you just have to focus on what needs to be done now, and what is the plan. After you figure that out, then you send them on the way and likely never see them again.
[OnlineMSWPrograms.com] You have been working in a medical setting since the age of 16, and before going to school in social work you were studying theology to become a hospital chaplain. Why did you decide to become a medical social worker, and what have been some of your most rewarding experiences so far?
[Carrie Allen, ASW] When I was interning as a chaplain at a Children's Hospital I had a young patient who had a seizure disorder. And when I asked the mother how I could pray for them she said to me, "Can you pray we can find a way to afford this new seizure medication the doctor wants us to try." In that moment, though I firmly believe prayer is important in these matters, I knew that I wanted to help patients in a more physical and tangible way. I wanted to fight with insurance companies, advocate for patients, and try to go to any length to help that mother get that seizure medication. So when I started to begin to realize that it was the social worker who did those sorts of things, I began to realize that is what I wanted to do.
To be honest, I literally am convinced that I was born and bred to be a hospital social worker, but growing up (even in the hospital!) I had never heard of the profession. Back when I started in the hospital in 1999, and in the ER in 2001, I remember we did have a social worker, but only one for the whole hospital. The person whom I loved was our wonderful, strong, independent, female chaplain. Looking back, I feel as if our female chaplain at that time took on the role of a social worker in many ways, and so that is why I thought I wanted to be a chaplain because I wanted to do what she did. But as the medical social worker role became more popular and more pronounced, I realized that that is what I had been looking for my whole life.
I do feel like the two areas are very related within the hospital. At Children's Hospital in Oakland we worked much more closely with the chaplain. The chaplain would attend our weekly rounds, and their office was in our office. At Highland, the chaplain is very much a staple in that hospital, especially with all of the gang violence. The chaplain truly keeps the peace there. At John Muir, the chaplaincy program (at Walnut Creek) is ran mostly by volunteers, and they are all wonderful people, but I do miss having more permanent chaplains that can be more involved with our team.
For me personally, I am a devout Christian, and I feel as if my understanding of the Bible and Jesus is what drives me to do what I do. Jesus tells us to love others more than we would ourselves, and to love our enemies, and to serve and help those in need, and to carry each other's burdens. I recently had to support a family who's young child had tragically and suddenly died, and the parents just laid weeping on the floor, and I literally was holding them up so they would not hit their heads (until I could get pillows) and I just thought, I am literally bearing these people's burdens right now, this is exactly what Jesus has called us to do as Christians, and so my faith motivates me to keep going in all of these very difficult and stressful events.
[OnlineMSWPrograms.com] Could you please give an overview of the different types of medical social workers who work in a hospital setting and what their roles involve?
[Carrie Allen, ASW] At John Muir our social workers are assigned to different floors. So for us at Walnut Creek, we have 9 different social workers per day and the assignments are as follows: trauma intensive care (ICU)/(overflow) intensive care, neuro intensive care/progressive care unit, emergency room, acute rehab (physical rehab)/neuro progressive care, pediatric intensive care unit/mothers on labor and delivery/pediatrics, neonatal intensive care unit and mothers of these neonates, trauma med-surg/ortho med-surg (my floors), oncology med-surg/oncology surgeries, renal med-surg/general surgeries. On the weekends there are only two social workers, and then we are also on-call for PICU and NICU to meet California Children's Services (CCS) criteria, so though we all specialize in our floors, we all have to know how to do everything because on the weekends and on-call we have to know how to do everything.
Different social workers also have different discharge responsibilities based on the unit. So if you are assigned to a floor where there is no "lower" floor for your patient to go to – med-surg, pediatrics, NICU, you are in charge of discharge planning along with the case manager. At John Muir, we work collaboratively with the case managers. It is different at every hospital though–at Highland, the social worker is the main discharge planner, and normally at children's hospitals, the case managers will take over more of the administrative type of duties that come with case management, and the social worker will help the family with the many other dynamics of taking a sick child home.
[OnlineMSWPrograms.com] What are the most challenging aspects of your job? How do you recommend students who wish to enter medical/health care social work prepare themselves to face these challenges and hardships?
[Carrie Allen, ASW] The most challenging aspect of the job is the stress of the job. Stress brings on lots of headaches, back aches, and just overall exhaustion at the end of the day. Sometimes I just have to lay down and take an hour nap when I get home before I begin with my evening because I am just so emotionally and physically exhausted.
I feel as if there is no real preparation for this, and I am still honestly trying to find my own way of coping with the stress of the job. But I regularly see a chiropractor, and I get regular massages. I am involved at my church, and my community there is very supportive.
I also try to meet up with my classmates from social work school at least once per month for support (because really, they are some of the only people who can understand what you do). I try not to share very much about my job with my friends and family because I feel like not only do I traumatize them, but they are not very helpful because they don't understand what I experience every day. I watch really "horrible" reality TV shows because in an instant I am laughing, in a good mood, and it helps me forget about my day. I try to work out but that's the hardest thing!
[OnlineMSWPrograms.com] For MSW students who are interested in becoming medical social workers, what advice can you give them about optimally preparing for this field while pursuing their degree?
[Carrie Allen, ASW] For MSW students who are interested in medical social work, I HIGHLY recommend they do at least one of their internships in a hospital. I know firsthand that it is very difficult to get hired with no hospital experience. Our staff right now is mainly made of people who have worked at John Muir for many years, people who have had prior medical social work experience, or people who had interned at John Muir during their MSW program. I know in a recent round of interviews, my boss and the hiring team did not consider anyone without hospital experience. In the most recent round of interviews though, there was an exceptional candidate who worked at a dialysis center, and she was hired. I can also tell by reading through job postings on Indeed from time to time, that most hospital social work postings state they want people with two years of hospital social work experience post graduation. I feel as if the best way to get this post MSW experience is to secure a job through your internship. The task may prove difficult otherwise.
Anyhow, I know medical social work is kind of the next up and coming thing, and so at UC Berkeley we have a "health" division within the social work school, and this is where many people go to pursue medical social work. We are lucky enough to have classes taught to us that focus on inpatient and outpatient medical social work. But there are many other students in children and families and mental health concentrations who end up with a second year hospital internship, and then get hired on at a hospital. But the more medical experience the better. Because it's not just the medical social work job a person has to learn, but they also have to learn how a hospital works, medical terminology, and how to belong on a medical team. Like when you sit down for rounds and the information says–Doe, John, 36M, fx L femur, TBI, SDH. Hx: DMII, HTN. You better know that they are saying, "John Doe is a 36 year-old male with a fractured left femur, traumatic brain injury, and subdural hematoma. He has a history of type 2 diabetes and hypertension." Medical social workers have to know a lot about the medical field and the way hospitals work, or at least have a desire to learn it, to go into this field. It's a fascinating field for social workers, and I truly love it. There is so much for us to do and so much help we can provide.

Thank you Ms. Allen for your time and insights into medical social work.
Last updated: April 2020