Interview with Lynsey Clark, ASW on Psychiatric Social Work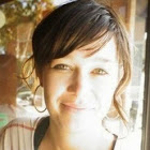 About Lynsey Clark, ASW: Ms. Clark is a psychiatric social worker at UCSF who works in the Inpatient Psychiatric Unit of San Francisco General Hospital's Department of Psychiatry, where she provides group therapy sessions, discharge support services, and referrals to community resources to patients suffering from severe mental illnesses.
Ms. Clark earned her MSW from UC Berkeley in 2014. During her MSW program, she interned as a medical social worker at Highland Hospital in East Oakland, and subsequently as a psychiatric social worker at Kaiser Psychiatry in Union City. After earning her MSW in the Health Concentration from UC Berkeley, Ms. Clark worked as an on-call Mental Health Clinical Specialist for Contra Costa County Regional Medical Center in the Psychiatric Emergency Room before accepting her current position at UCSF. Lynsey Clark was compensated to participate in this interview.
[OnlineMSWPrograms.com] Can you please elaborate on your experiences in psychiatric social work at UCSF, Contra Costa County Regional Medical Center, and Kaiser Permanente? What types of clients do you work with, and what kinds of challenges do they face? How do you support them?
[Lynsey Clark, ASW] My experience as a psychiatric social worker has changed dramatically depending on the setting. I have worked as a social worker in psychiatric emergency services (PES), in both acute and sub-acute locked psychiatric units (inpatient psyche), and outpatient psychiatric settings. As an outpatient psychiatric social worker I provided individual therapy for patients with a variety of mental health needs including depression, anxiety, and PTSD. At an outpatient psychiatric setting social workers are employed as therapists and they perform the same duties as MFT's, PsyD's and Phd's. They conduct various groups including Dialectical Behavioral Therapy, Cognitive Behavioral Therapy, and Seeking Safety, among others.
At PES in Contra Costa County my patients were often experiencing psychotic episodes, mania, depression, suicidal ideation, homicidal ideation and self-harming behaviors. The work is extremely fast paced and demanding, and working with patients who have a very high acuity. Professional expectations included assessing the patient for risk, brief therapy, family reunification and assisting in the transfer or discharge of the patient.
As an inpatient psychiatric social worker at San Francisco General Hospital the social worker provides therapeutic groups, daily one-on-one check-ins with their patients, and safe and appropriate discharges. The patients are the severely and persistently mentally ill, homeless, transient, with dual and triple diagnoses. The team I work on focuses on patients who are transgender, who have an HIV/AIDS diagnosis, and who are African American. Because they are in the unit for longer (as opposed to PES), there is more opportunity to intervene therapeutically, build relationships and develop treatment plans as a team. The interventions in each position varied wildly, but the patients remained the same; folks in mental distress in need of help.
[OnlineMSWPrograms.com] For students who are just learning about psychiatric social work, can you give an overview of your team at UCSF and how psychiatric social workers collaborate with other medical professionals to provide psychiatric care? For example, do you work with psychiatrists, psychiatric nurse practitioners, and clinical psychologists?
[Lynsey Clark, ASW] In hospital settings psychiatric social workers are an integral part of the multi-disciplinary team, making recommendations for treatment, rehabilitation, and social service connections. Within the hospital setting psychiatric social workers can make an enormous difference in the patients' material reality through therapeutic interventions and by connecting them with valuable social services, which has the potential to improve their circumstances. We are also advocates for the patient, pushing for more time when needed and better placements. As a member of the multi-disciplinary team I work with psychiatrists (MD's), nurses (RN's, LVN's and Psyche Techs) Occupational Therapists (OT's), and other social workers (LCSW and MSW's). Treatment for all patients is team based and all the disciplines meet four times a week in order to discuss the most appropriate treatment and care for the patient in order to connect them eventually with a lower level of care.
[OnlineMSWPrograms.com] Why did you decide to work in psychiatric social work? What have been some of the highlights of your experiences in this field thus far?
[Lynsey Clark, ASW] I went into psychiatric social work because as a social worker I wanted to spend my career working with populations who are in need of mental health services and interventions. I was drawn to the field for many reasons but always with a commitment to assist those who are most in need. My field director said that if I had a brand my brand of patient would be the hardest to work with. I tend to agree with his assessment; I find myself particularly drawn to patients who have been abused or taken advantage of or disconnected from services.
The highlights are harder to measure because the successes can sometimes occur on a small scale. On any given day the highlights of my job could be filing a police report, having a meaningful conversation, or transferring a patient with chronic schizophrenia to an appropriate facility. Working on a collaborative team of professionals continues to be one of the best parts of the job. Additionally, the pay in medical facilities tends to be higher than in other social work areas which can be a real incentive to go into the field.
[OnlineMSWPrograms.com] What are the most challenging aspects of your job? How do you recommend students who wish to enter psychiatric social work prepare themselves to face these challenges?
[Lynsey Clark, ASW] For me I have never found the needs of my patients to be the challenge; rather, connecting my patients with a finite amount of resources has always been the most frustrating part of my work. Additionally, process and structural problems of the way social and mental health services are distributed, managed and funded are equally as frustrating. I believe the largest asset a student can possess is a commitment to the patients and really good self care.
There are other challenges that I believe can only be learned through experience. It's hard to describe how to prepare for watching a patient be restrained, a child receive sedation, the assaults that can be witnessed that make the job hazardous. Being aware, knowing safety precautions is vital for keeping safe and keeping the unit safe for others.
[OnlineMSWPrograms.com] For MSW students who are interested in becoming psychiatric social workers, what advice can you give them about optimally preparing for this field while pursuing their degree? Do you have any additional advice you would like to give current and prospective students who are interested in medical social work and/or psychiatric social work?
[Lynsey Clark, ASW] I believe that having internships in medical facilities is the best advantage for selling oneself during interviews first out of school. Advocating for yourself while you are in school to get those internships is important. I received very good advice from a coworker: it's your education, make sure you are engaged in it and obtaining the skills you need to succeed when you graduate. There were people in my program who did not enjoy or gain much experience in their internships. Instead of vocalizing their concerns they tried to make the best of it. Graduate school internships are important for all future jobs so don't make the best of it if it's not working. Get the internship that will help you get the job when you graduate, and advocate for your education.
Another piece of advice I found useful is to consider every person you meet in school a potential future coworker. The friends I made in graduate school became the people who helped me find employment leads and at least one instance helped me to find a job. The people whom I went to school with who were rude to others in class are also people I know I would never recommend if they applied to a department I was employed in.
Finally, I would advise students to remember that their first job out of school does not have to be the place they spend their entire career. It is an opportunity for learning and growth for future positions.
Thank you Ms. Clark for your time and insights into psychiatric social work.
Last updated: April 2020