Interview with Maggie Olivares, MSW, ASW on Child Welfare Social Work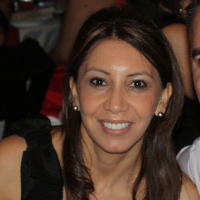 About Maggie Olivares, ASW: Maggie Olivares has worked as an Agency Social Worker at EMQFamiliesFirst's Stockton office for over 15 years, where she counsels and supports foster youth and young adults in the AB12 (extended foster care) program within San Joaquin County, Santa Clara County, San Francisco County and Alameda County. In her role, Ms. Olivares also works with foster families to ensure they have adequate support and guidance. Prior to working at EMQFamiliesFirst, she worked as a Probation Officer-On-Call in Juvenile Hall, and interned at a Foster Family Agency as a Social Work Intern.
In addition to her professional work, Ms. Olivares has engaged in numerous committees at EMQFamiliesFirst, including the Cultural Competence Committee, where she and her colleagues met to discuss and develop various trainings for staff and foster parents around cultural competence. As the Peer Review Facilitator, she facilitated quarterly meetings where she and her colleagues reviewed and discussed both foster parent and child files. She also coordinated an Emancipation Conference for youths who were ready to emancipate, which involved developing workshops and coordinating speakers for the conference. As the Foster Parent Support Group Facilitator, Ms. Olivares met with foster parents once a month and facilitated a support group. She is currently the Echo Site Specialist, a role that involves assisting and training staff on the computer program that is used to write quarterly reports and enter progress notes and client data in the system.
Ms. Olivares earned her BA in Psychology from California State University, Chico, with a minor in Latin American Studies. She earned her MSW from CSU, Sacramento, where she concentrated in Child and Family Services. Maggie Olivares was compensated to participate in this interview.
[OnlineMSWPrograms.com] What types of clients do you work with at EMQ FamiliesFirst, and what kinds of challenges do they face? How do you support them through these challenges?
[Maggie Olivares, ASW] I work with foster youths ages 0-18 and Non Minor Dependents, 18-22 years of age who are participating in the AB 12 program with the County. I work out of the Stockton office and I primarily serve clients from San Joaquin County, Santa Clara County, San Francisco County and Alameda County. The clients I work with have been removed from their birth family due to abuse (neglect, physical or sexual abuse). EMQFamiliesFirst has various contracts with Counties in California and they make referrals to our agency, and we subsequently place the clients with our Certified Foster Families.
The clients I work with have various challenges. They are separated from their birth families, so many have attachment issues, school issues (being behind in school), poor social skills, mental health issues, ADD, ADHD, OD, PTSD and many other diagnoses. The clients have not had a healthy and safe upbringing. Some have been drug exposed and many have trust issues. Several clients have also been in multiple foster homes, test limits and seek negative attention. Many lack self-esteem and self-worth and have low self-confidence.
As the Agency Social Worker, I work with both the family and clients in the home. I am in the home once a week discussing challenges that come up. I build a positive rapport with both the client and family and support them by addressing issues, answering questions and assisting them in building healthy attachments. I also assist the family and clients in getting additional services such as therapy, social skills, Psychiatric Evaluation (when needed), extracurricular activities, school support, coordinating birth contact and visits (when applicable), and at times simply allowing the parent and/or client to talk and vent. We also coordinate and facilitate CFT meetings to discuss treatment goals and objectives, services, strengths, and concerns the family and clients have.
Our agency has weekly placement meetings to discuss referrals the Counties make. As social workers, we discuss making matches between the clients and families. We communicate with the Placement Facilitator about the type of client-child behaviors the foster families are willing to work with, and the age range that they would prefer to work with. We share the information we have gathered with our Placement Facilitator and as a team make a decision on the placement. As a Social Worker I am not involved in the selection and approval process of a Certified Foster Family. EMQFamiliesFirst has a Family Recruiter and Family Certifier who work together and closely with the Regional Manager to make decisions on the families certified.
When I am assigned to a family and client I do counsel the families and clients many times, and continue talking to them as issues come up. I acknowledge successes and closely work with the family and client to make the placement as successful as possible. If a child has either WRAP or TBS, I take on a different role and do not counsel the clients as a Therapist would. WRAP stands for Wellness Recover Action Plan, which is a self-management and recovery team that assists clients with mental health difficulties. WRAP provides clients with emotional support and helps them create goals and manage the steps towards their goals. This program can be from EMQFamiliesFirst or another agency, but currently the Stockton office where I work does not have this program. TBS stands for Therapeutic Behavioral Services, which is a one-to-one, brief behavioral mental health service targeting 1-2 behaviors. Currently Stockton does have this program, but it depends if the county makes a referral to EMQFamiliesFirst or another agency.
[OnlineMSWPrograms.com] Could you please elaborate on the different types of social workers who work at EMQ FamiliesFirst, and how they collaborate to ensure optimal foster family placements for vulnerable children and court dependents?
[Maggie Olivares, ASW] At the Stockton office we have Foster Care Social Workers (Agency Social Workers) and an Adoption Social Worker. Both positions and are assigned a caseload of families and clients to work with. As an Agency Social Worker I work at the front end, so we are the first to meet with the family and clients when the clients are placed in the home. We have to meet with the clients within 72 hours of placement to complete paperwork and a health assessment. We also have to do on-call once every 5 weeks and WOD (worker of the day) one day a week. Workers of the Day are first to respond should a call come in during work hours and after hours and/or the weekend as on-call. An Adoption Social Worker has a caseload and has similar responsibilities as an Agency Social Worker. They are not required to do On-Call and/or WOD. They work closely with families and clients who are ready to adopt and be adopted. These are the only two positions of Social Worker that are at the Stockton office. We work closely with County Social Workers and are responsible for communicating with them regarding the clients we mutually work with. Our placement coordinator is not a Social Worker and her job is to take referrals and discuss the referrals with the Agency Social Workers to make placements.
[OnlineMSWPrograms.com] Aside from your clients, do you interact regularly with other parties, such as Child Protective Services and police officials, during your work? Do you work on a larger team of therapists and child support specialists at EMQ FamiliesFirst, and if so how does the role of the foster care social worker differ from the roles of other members of your team?
[Maggie Olivares, ASW] As an Agency Social Worker we do work with other individuals such as Child Protective Services Social Workers, Probation Officers, Teachers, Therapists, Mental Health Resources Specialists, Family Specialists, TBS and WRAP, and Mental Health Workers. When a client has various services from different agencies, we hold meetings to discuss the services and treatment goals and objectives. These meetings included Individualized Education Plans (IEPs), Child and Family Team (CFT) meetings, WRAP meetings, and/or Team Decision Meetings (TDMs). During these meeting we discuss each person's role and task. Each individual meets the needs of the client and family in different ways depending on what role they have. These meetings sometimes are held monthly, on a quarterly basis, yearly basis or as needed for each client. As an Agency Social Worker, we have a Case Manager Role and coordinate and/or facilitate these meetings. We make sure the services are being provided for each of the clients and report back to the CPS Social Worker.
[OnlineMSWPrograms.com] Why did you decide to become a foster care social worker, and what have been some of the most rewarding experiences you have had during your time at EMQ FamiliesFirst?
[Maggie Olivares, ASW] I decided to become a foster care social worker after my internship when I was in the MSW program at CSU, Sacramento. I really enjoyed my internship and decided to apply to EMQFamiliesFirst after I received my Masters degree. I've been in my position for over 15 years and although I have had other job opportunities to move up in my position and leave foster care, I've chosen to remain in foster care and stay in my current position. Although the job has many challenges, I overall enjoy doing what I do. This job does not get boring and every day I am doing something different. My favorite part has been seeing the potential of the clients with whom I work. It is also rewarding to see them thrive and overcome challenges. I have emancipated several youths from foster care and it is very exciting to see them leave the system, go on to college and become successful. I especially enjoy working closely with the clients; assisting them in life long goals and helping them meet their goals. I have also enjoyed coordinating and facilitating birth family visits. I've worked with a lot of clients who do not have any birth family contact. After working closely with Family Finding (a division of EMQFamiliesFirst), some of the clients have been able to re-connect with their birth family. It has been heartwarming to see clients reunify with their birth families after being in the system for so long and not having any contact. I also enjoy the flexibility of the job and being able to make my own schedule. This allows me to spend more time with my own family when needed.
[OnlineMSWPrograms.com] On the other hand, what are the most difficult aspects of your job? How do you recommend students who wish to work as foster care social workers prepare themselves to face these challenges and hardships?
[Maggie Olivares, ASW] The challenges and difficulties of the job are balancing all the responsibilities and managing one's time. This job is not an 8am-5pm type of job and many times we work after hours and need to be flexible with our schedule. As a social worker there are a lot of responsibilities from completing reports and progress notes, transporting clients, coordinating and supervising visits, and collecting and filing all paperwork. We are responsible for keeping family and client files up to date, and completing walk-throughs and home visits. We also have to respond to crises, and attend & coordinate meetings and assure services are being completed.
As a social worker we work with clients who come from unfortunate and sad circumstances. All the clients have been taken away from their birth families and most have a lot of needs. Learning about their stories is always difficult to hear. The hardest part of this job is when clients sabotage good homes because they test limits and can't trust. It is also hard to see young children build bonds and healthy attachments with foster families and then they are reunified with their birth family. Even though reunification is a positive thing, it's also hard. The clients experience confusion, anger, and at time resistance. We have to be supportive regardless of our own personal feelings. It is also always hard to move clients and disrupt their placement because of unplanned circumstances, such as complaints. In this position I have also experienced loss of a foster youth and foster parent. This was a heartbreaking experience and challenging for me. I overcame it with the support of my co-worker and family.
[OnlineMSWPrograms.com] For MSW students who are interested in becoming foster care social workers, what advice can you give them about optimally preparing for this field while pursuing their degree?
[Maggie Olivares, ASW] I would recommend that students who are interested in this field take classes in Child Development, Cultural Diversity and Competence, any Drug and Substance Abuse Classes, and Psychology and Sociology classes. I do recommend that student do an internship at a Foster Family Agency if they are considering this field, because this job is not for everyone. Over the years I have seen co-workers either love it or dislike and not enjoy what they do. If it is not possible to get an internship in the field I would recommend getting experience at a group home, and/or shelter. A person interested in the position also needs to understand that they might have to wear different hats at times. The responsibilities of this job vary from sometimes being an admin (answering phones and filing paper work), to being a transporter, supervising visits, counseling clients and families, and writing reports and progress notes. We also have to make sure that Certified Foster Families stay in compliance and follow through with maintaining certification. As an Agency Social Worker you have to be sensitive, patient, understanding, open minded, strength-based and flexible. I do agree that someone who is interested in this field needs to sincerely enjoy working with families and children.
Thank you Ms. Olivares for your time and insights into child welfare social work.
Last updated: April 2020