Interview with Nityda Bhakti, LMSW on School Social Work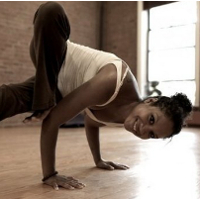 About Nityda Bhakti, LMSW: Nityda Bhakti is a School Social Worker at the New LIFE School, where she provides individual and group therapy to students struggling with mental, emotional, and/or social barriers to academic performance. In addition to being a Licensed Master Social Worker (LMSW), Ms. Bhakti is a Registered Vinyasa Yoga and Meditation Teacher through Yoga Alliance, as well as a Level I Certified Phoenix Rising Yoga Therapist and Registered Holistic Health Coach through the American Association of Drugless Practitioners. In addition to using more traditional therapeutic modalities, Ms. Bhakti also incorporates yoga practices and philosophies into her individual and group work with students.
She earned her Bachelor's Degree in Psychology from Old Dominion University in 2006, and her Master's in Social Work from Fordham University's Graduate School of Social Services in 2013. In addition to her academic training, Ms. Bhakti has completed training in Trauma-Focused Cognitive Behavioral Therapy and Mindfulness Based Stress Reduction.
Ms. Bhakti also runs her own private yoga practice, and has developed a specialized style of yoga called Yoga Heal, which takes a psychotherapeutic approach to yoga with the aim of enabling clients to achieve a state of physical, emotional and spiritual alignment, balance and overall well-being. Nityda Bhakti was compensated to participate in this interview.
[OnlineMSWPrograms.com] Can you give an overview of your core responsibilities as a school social worker at The New Life School? What types of clients do you work with, and what kinds of challenges do they face? How do you support your clients through these challenges?
[Nityda Bhakti, LMSW] The New Life School is an alternative day school located in the Bronx, NY. NLS provides a therapeutic and more clinical setting than those provided by traditional NYC public schools. NLS serves students in grades 3-12, and provides a structured environment with smaller class sizes of no more than 12 students per class and at least two teachers per class. All of the students at NLS also receive Special Education services and therefore have Individualized Education Plans (IEPs).
Each of the students at NLS has mental health counseling as a mandate of their IEP (either individual counseling, group, or both). Given that all 200+ students at NLS are mandated to see a mental health professional once to twice weekly, we have a staff of six School Social Workers. The six School Social Workers hold caseloads that are broken down by grade. I work with the majority of the 8th and 9th graders in the school.
The students I work with experience an array of issues but most usually, issues with low frustration tolerance, impulsivity, and challenges with emotional regulation, problem solving, poor judgment and lack of insight. The students at NLS are predominately Latino and African American and there are familial, socio-economic and institutional stressors/factors that have influenced their mental health and presenting situations as well. The majority of the students receive the classification of "emotional disturbance" on their IEPs, but there are a smaller percentage with classifications of "learning disability," "other health impairment," and several other diagnoses. The majority of the students also receive outside therapy and medication management and many have psychiatric diagnosis, such as Bi-polar disorder, PTSD, ADHD, etc.
Many students are referred to our school post-psychiatric hospitalization.
I meet with my students once to twice weekly either in group or individually as mandated via their IEPs. I help the students identify their strengths and well as areas for growth, teach them effective problem solving skills which we practice in session, help them explore distress tolerance and emotion regulation techniques, have them identify and practice coping skills, and participate in goal formulation exercises regularly.
I incorporate mindfulness practices with my students, including relaxation, breathwork, and mindfulness meditation, and I teach a yoga class to the high schoolers, which they receive a grade and either elective or gym credit for.
I am in active communication with my students' parents/guardians via phone and in-person meetings at the school. It is important that the parents be highly aware of their child's progress, behaviors, and areas for work academically and social/emotionally.
I work closely with my students' teachers and the higher administration to handle problem issues, safety concerns, and to highlight student successes, on a daily basis. Our school is small and we have a community vibe, which helps us best serve our students and ensure that their individual needs are met.
In addition to the above, I complete the Social Histories, Behavioral Intervention Plans (BIPs), and Functional Behavioral Assessments (FBAs) for each student on my caseload, as well as actively participate in the Annual IEP Review meetings for each student. Through the development of these plans I advise classroom staff on the best behavioral management strategies expected to engage each student individually and as part of a whole.
[OnlineMSWPrograms.com] Could you please explain the relationship that agencies such as the Jewish Board of Family and Children's Services and Odyssey House, Inc. have with NYS Public Schools?
[Nityda Bhakti, LMSW] The Department of Education (DOE) generally hires only one School Social Worker per school- and many times, a School Social Worker's hours/time will be split between two different schools. Such a large population of young people are served by the DOE and so many mental health and social issues present themselves within this population, that many Social Service agencies receive grants and/or get approval to be DOE vendors in order to host social workers at schools to provide counseling and additional supports to the School Based Support Team (SBST). School-based Mental Health Clinics are also becoming more popular- at these in-school clinics students can receive "outpatient counseling" during the school day with a licensed mental heath professional.
While working with The Jewish Board of Family and Children's Services, I held a position as a School-based social worker in addition to working in an outpatient mental health clinic that served adolescents ages 12-21. In this position I worked out of two NYC public high schools providing counseling services to students who were referred by a teacher, staff, or parent after exhibiting symptoms of depression, self-mutilation, suicidal ideation, drug use/abuse and/or other psycho-social stressors. Some students were self-referrals as well. In this particular role, generally I would not see a student more than three times before making a referral to our adolescent outpatient clinic or seeking out another alternatives with the student and student's caregiver.
While working at Odyssey House (OH) Teen Leadership Center, a residential substance abuse program for adolescent males ages 17-22, I did school based work with Restart Academy. There are several Restart Academys throughout NYC, and these are DOE District 79 Schools, or alternative schools. Restart Acadmeys can host high school education and/or GED programs. At OH, given the age of the students, our Restart Academy existed in the form of a GED program with classrooms inside of the residential center and DOE teachers and staff.
My work in this capacity involved providing professional development to the school staff regarding mental health and substance abuse issues and collaborating with school staff regarding best individualized practices to use with particular students regarding behavioral interventions and classroom management strategies.
[OnlineMSWPrograms.com] Why did you decide to become a school social worker, and what have been some of the most rewarding experiences you have had over the course of your career? On the other hand, what have been some of the most challenging aspects of your job?
[Nityda Bhakti, LMSW] After working in an outpatient mental health clinic with adolescents, which did have its benefits and I did enjoy, I wanted to really get to know the children whom I was trying to help. In actively communicating with my client's School Social Workers and counselors, I realized that seeing a child five days a week for hours within each day, and within one of their most natural social environments, is much more telling of their strengths and targeted areas for growth, as opposed to what can be observed once a week, within 45 minutes in an office setting.
So much has been rewarding in my work as a School Social Worker. I believe that I do in fact have a closer connection to my clients/students and know them better through working with them in this capacity. I see my students throughout the day, five days a week, and can observe how they respond to various situations in real-time. With this knowledge, I am able to better assess my students' needs and serve them to the best of my ability. I see that these young people trust me and view me as a safe person to come to and release their burdens and seek help.
What's challenging is that the school I work at currently is very fast paced, and crisis-driven- given the high levels of need of the majority of the students, it is a position that can easily lead to burn out if self-care is not adamantly practiced regularly and effectively.
All in all it is a rewarding job and I do feel like I am making a difference in the lives of young people who are at a developmental time filled with inner chaos and conflict- but also a time when their true spirits and identities are beginning to shine, they are beginning to search for meaning in their lives and come into themselves. It is great work!
[OnlineMSWPrograms.com] Your LinkedIn indicates that you are also a yoga teacher and founder of Yoga Heal, and that you also integrate yoga exercises and principles into your work with students. In your experience, what have been the benefits of incorporating yoga into your school social work practice?
[Nityda Bhakti, LMSW] There have been tremendous benefits that my students have testified to experiencing through yoga and mindfulness based practices within the school environment. My students appear more aware of their internal states and report feeling calmer and more relaxed throughout the school day. In the yoga class that I teach at The New Life School I ask students to reflect on and ponder certain questions that relate to identity formation, character development, morals and values. The students are taught the value of honoring themselves and their self-worth and in turn the value in respecting and honoring others. Some students have reported an increased ability to tolerate uncomfortable emotions and situations. Others have voiced an increased ability to concentrate within and outside the classroom, increased confidence and self-esteem, and an overall feeling of well-being and security within themselves.
Teaching yoga and mindfulness principles and exercises to my students is mutually beneficial. For me it is also calming and provides a break from some of the crisis-driven work during the day.
[OnlineMSWPrograms.com] How do you recommend students who are interested in school social work prepare for the specific responsibilities and challenges of this profession?
[Nityda Bhakti, LMSW] I would recommend that Social Work students interested in school social work take courses in child and adolescent development, child abuse, substance abuse, school social work, and clinical seminars. If students are unable to get a field placement within a school, I suggest they research Behavioral Intervention Plans, Functional Behavioral Assessments, and Individualized Education Plans. If students know teachers or other school personnel I would suggest they reach out to those professionals. I also recommend that students join a School Social Work Association as a student member and see if they can interview or speak with a school social worker at a local school. Even if students are unable to work at a school for their field placement, merely working with children and adolescents is beneficial in gaining relevant experience in working with youth and the common socio-emotional, psychological, and environmental issues they tend to face.
[OnlineMSWPrograms.com] Your resume indicates that you also lead professional development workshops for teachers and other school staff. What topics do you cover during these workshops, and how do these workshops help facilitate or improve communication between the staff and student populations at the schools where you work?
[Nityda Bhakti, LMSW] I have led professional developments for teachers, counselors, paraprofessionals, fellow social workers, parents and other school staff on a number of topics including bullying, substance abuse, anxiety disorders, depression, suicidality and self-harm, eating disorders, problem gambling and more. In my experience these workshops have been helpful in just getting school personnel and parents talking about these issues and thus making them more visible. When the previously mentioned issues are discussed and brought to the light amongst professionals, these discussions are carried over into the classroom and the students are in turn educated and empowered to discuss and talk about their own experiences with these issues.
I have implemented these workshops through my connection with the schools in which I have already worked, but for mental health professionals who do not currently work within a school, merely reaching out to and speaking with the principal or an administrative staff member at a school of interest is a good start. Many schools are extremely receptive and interested in such professional developments for their staff as the prevalence of mental health concerns and addictions is at an all time high.
Thank you Ms. Bhakti for your time and insights into school social work.
Last updated: April 2020