Interview with Sadie Mahoney, LCSW on Community Social Work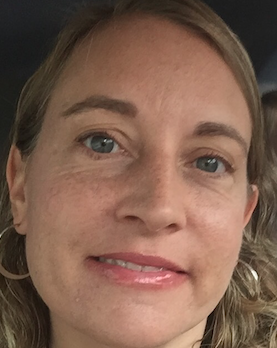 [About Sadie Mahoney, LMSW]: Sadie Mahoney is an OnlineMSWPrograms.com contributor and an administrator and advocate for Bronx youth and families at the Kingsbridge Heights Community Center where she has spent the last 15 years of her career. Her passion for youth development, grant writing, and community building has informed Sadie's work with various teams, programs, and partners. As an NYS Licensed Clinical Social Worker, Sadie collaborates with several throughout the city to support social work education for interns who in turn, support the work of her North West Bronx settlement house community. Sadie Mahoney was compensated to participate in this interview.
Growing up in northeast Ohio, I never imagined that my social work career would lead me to work with young people in the Bronx for over 15 years. Having graduated from Columbia University with my Master of Social Work in 1998, the city offered unparalleled access to communities in need, experienced professional mentors, and dynamic social service agencies. I decided my best shot at making an impact was to stay put. New York City continues to boast a thriving network of community-based organizations born out of complex urban issues. Newly arrived immigrant groups, access to education, family resources, and opportunities for promising work and careers merge and clash across the stark dichotomy of wealth and poverty from one city block to the next, across the five boroughs.
Settlement Houses are neighborhood hubs "designed to identify and reinforce the strengths of individuals, families and communities" (United Neighborhood Houses, NYC). Field work and internships have played such a big role in my educational experience when working towards my MSW degree. My first experience with Kingsbridge Heights Community Center (KHCC) in the Bronx was as a second-year graduate student completing field work hours. I fell in love with the home away from home vibe at the center. My internship entailed engaging families involved in the child welfare system and providing group and supportive counseling to young moms working towards their high school equivalency. The work was fun and challenging, but the mission and approach are what ultimately sold me on community-based settings. I wasn't an expert providing a service; I was partnering with neighborhood residents and encouraging folks to use their strengths, the community, and their own unique expertise to effect change on behalf of their families.
I came back to KHCC just after the attack on our city on 9/11/2001. I had been working as a clinical social worker with substance abusing parents for several years, and yearned for the normative approach in community-based work. The introduction to my role as the program director included convincing a group of college students who had grown up at the center that I would last longer than a few months. Many of these youth would become my group leaders, activity specialists, and program directors as I took on greater oversight of the Youth Department and at the wider agency. Consistency, loyalty, and perseverance were some of the foundational qualities that I learned from Bronx youth. These have ultimately secured my tenure with the organization, both in a direct service capacity, and as an agency administrator charged with launching and strengthening programs, raising funds, maintaining qualified staff, and improving operations.
My first 10 years with this Settlement community was focused on developing a stable and positive space for local youth on every rung of the risk/achievement continuum. With the support of caring adults, program youth developed our Youth Leadership Council, which functions as the student government of our program to this day. Youth Council members advise and hire staff, plan and implement events, and provide service to younger kids at KHCC. MSW interns were integrated into the daily program as a means of infusing mental health intervention and peer-based group support. Longer hours, hot meals, and academic supports such as homework help and tutoring were incorporated with the assistance of local college student volunteers. Our in-house college access program was eventually merged for more cohesive services. As a result, boys who originally joined for the gym were now focusing on life after high school, and girls who only attended for guidance with their college applications were benefiting from the rich leadership, arts, and recreational outlets.
As I moved into overseeing the entire spectrum of youth services, it was clear that creating functional budgets, writing proposals for new grant funding, and proactively developing new partnerships would become core skill sets necessary for sustaining specific parts of our organization. Adequate funding and space seem to be the forever unconquerable dilemmas at KHCC. Our after school program for K-5 children remains a fee for service model; Using this model has meant losing families if they can no longer keep up with the annual increase that is necessary to cover program expenses. Advocacy with the city council for discretionary grants has been an uphill battle. KHCC is located in a mixed income community; our fairly close proximity to more economically stable neighborhoods has made it hard to compete for government grant programs. Funding for out of school programming for our special needs youth has been similarly precarious. Medicaid reimbursement rates for respite services remain half of what they are in more affluent communities outside of the city. Eliciting support from a caring foundation to carry us through advocacy around standardized funding for this population has ensured the continuation of KHCCs special needs programming, an integral component of our mission.
Attempts at forging partnerships with nearby schools in order to lessen the overcrowding at our center-based location are often met with anxiety and reservation by overwhelmed school administrators who feel threatened by outside groups rather than supported. Retaining school age children, both typically developing and those with Autism and Down Syndrome, as vital members of the KHCC family has not only proved necessary to supporting parents of children from all ages and ability levels, it has also deepened the rich diversity reflected in, and opportunities for growth and development of, our community. Older youth learn empathy and mentoring skills, while younger participants and special needs youth are challenged with higher expectations and offered a supportive network of champions.
My latest chapter with KHCC has included expanding my work with the youth directors to our Adult Services staff and our Changing Futures clinical team. The primary way that we support newly arrived immigrant adults is by providing various levels of instruction for English Speakers of Other Languages (ESOL). With slim and inconsistent funding for basic language support, there is even less ability to offer wrap-around case management and job placement for vulnerable families trying to resettle, support their families, maneuver child care and housing options, and negotiate complex immigration scenarios. Recent anti-immigrant executive orders and policy shifts have left many of our families anxious and hesitant to maintain regular ties to the community groups who have supported their journey.
Our Changing Futures clinical program is special in nature, primarily treating sexual abuse survivors and families impacted by domestic violence, all free of charge. KHCC therapists further provide education to staff and participants across our center in the form of groups and workshops. We have recently expanded our work to include sexual assault prevention and awareness on local college campuses. The landscape of social work at New York City settlement houses is complex and demanding given the current federal administrations focus on scaling back supports to low-income and immigrant families and communities. The work that my settlement house does in partnership with Northwest Bronx neighborhood residents is more important than ever. Luckily, there are quite a few of us who are up to this task.
Thank you Ms. Sadie Mahoney for your time and insights into community social work
Last updated: April 2020