Interview with Samantha Roberts, LCSW on Forensic and Clinical Social Work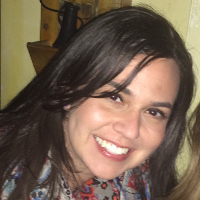 About Samantha Roberts, LCSW: Samantha Roberts is a Clinical Case Manager at the University of California, San Francisco's (UCSF) Department of Psychiatry: Citywide Forensics Team, where she provides therapy, substance abuse services, assessments, and crisis interventions for dually diagnosed individuals who are involved in the criminal justice system. Prior to working at UCSF, Ms. Roberts worked as a Clinical Supervisor for the Adolescent Drug Treatment Program at Odyssey House Outpatient Services. During her time at Odyssey House, she was also the Program Coordinator for the Substance Abuse and Mental Health Services Administration (SAMSHA) Grant Program, where she used evidence-based practices to help adolescents and young adults struggling with substance abuse. Ms. Roberts also worked for over three years at Rikers Island Correctional Facility as a Mental Health Clinician for incarcerated adolescent and adult male patients.
Ms. Roberts received her undergraduate degree in Criminology from the University of Florida in 2003. She earned her MSW from Fordham's Graduate School of Social Service in New York City in 2008. Since then, she has earned her LCSW in both New York State (2011) and California (2014).
Ms. Roberts earned her certificate in Seminar in Field Instruction (SIFI) from Columbia University in 2012, which is required to supervise an MSW student in the state of New York. She also earned her certification as an A-CRA (Adolescent Community Reinforcement Approach) and ACC (Assertive Continuing Care) Clinician and Clinical Supervisor in 2012 while working at Odyssey House. While at UCSF, she has earned her authorization to write 5150/5585 applications. She continues to take classes and seminars on different topics, and most recently has taken courses focused around the change from the DSM IV to the DSM V. Samantha Roberts was compensated to participate in this interview.
[OnlineMSWPrograms.com] Could you please describe your current role as a Clinical Case Manager at UCSF's Department of Psychiatry: Citywide Forensics Team? What kinds of clients do you work with, and what kinds of challenges do they face? How do you work with the Behavioral Health Court?
[Samantha Roberts, LCSW] As a case manager (CM) at USCF's Citywide, I take on a number of roles; therapist, advocate, case worker and crisis manager, to name a few. I work with clients 18 years and older who have a severe mental illness (i.e. schizophrenia, schizoaffective disorder, bipolar disorder with psychotic features, and delusion disorder are some of the diagnoses) and are involved in the criminal justice system. We get our referrals mainly from Jail Psychiatric Services (JPS) and/or Behavioral Health Court (BHC). Jail Psychiatric Services employs the services of psychiatrists, psychologists, social workers, registered nurses, and case managers to provide counseling, support, and referrals for inmates within the San Francisco City and County Jail System. The Behavioral Health Court assists criminal offenders suffering from severe mental illness by connecting them to treatment services in their community, providing advocacy during court proceedings, and working to effectively transition clients from JPS to appropriate case management services upon their release from jail. BHC is for people who are charged with crimes and fit certain criteria (i.e. are severely mentally ill, psychotic etc). If they get chosen, they can opt in or out. If they opt in, they are mandated to participate in such services as medication, mental health counseling, and drug rehab. Aftercare Services is responsible for determining whether an inmate is eligible for BHC services.
When we have clients who are involved in BHC, we work with the court by providing them with weekly updates about the client's progress in treatment and give recommendations to the court for rewards or sanctions that the client should receive based on their performance and behavior. Essentially, we report whether they are compliant with their treatment plan and what the next steps are. In some cases we are working with clients who are in custody, or who are in the community, or in residential treatment programs, and others may be in the hospital.
The clients that are accepted into our program are usually unemployed; many are without any housing, have no insurance and few have family support. Our clients face the challenges of trying to survive with the fewest resources possible. For instance, when a client gets out of jail, they have nothing; no place to live, no money, no food. We do the best we can to support and stabilize them during this difficult time. We have very few resources ourselves to offer them; for instance, the city has "stabilization beds" which are free Single Room Occupancy (SRO's) that the client can stay in temporarily and the client is asked to pay this money back. At our offices, we provide breakfast and lunch daily, and also refer clients to other agencies in the area that provide free meals, clothing, etc.
In regards to gathering information on my clients, there are a number of different ways this is done. Usually, a client comes with a referral packet that has as much information as the referent has on the client. For example, if the client is referred through Jail Health Services, they usually include the client's rap sheet, the current police report for the crime that was committed that got them referred to us, and their initial assessment of the client by their psych staff. We then meet with the client ourselves, and do our own bio/psycho/social assessment, and usually have the client sign consent forms to allow us to gather information from past psychiatric hospitalizations and/or treatment facilities or family members who are involved in their treatment.
For the case management piece, we do everything from getting the clients enrolled in Supplemental Security Income (SSI) or Social Security Disability Insurance (SSDI), applying for housing, setting them up with a payee service if that is indicated, managing how they receive their medication, getting them assessed for in home health aides, communicating with family members, helping them learn appropriate ADLs and hygiene, helping them buy clothes, etc. We try to teach them how to live a healthy and stable life, to the best of their ability. The modalities used with clients are different for each client and each CM. Personally, I find CBT (cognitive behavioral therapy) to be the most useful, since the majority of my clients have poor insight, and respond better to concrete tasks.
Substance use, unfortunately, plays a large role in our clients' lives. Most clients' symptoms of their mental illness are exacerbated by their substance use, and in some cases, it's difficult to determine if their mental illness is substance induced or organic. There are cases in which we will never find out because the client is so deep in their addiction that they never stop using, and we never see them sober. For cases that are severe, we refer clients first to medical detox, if that is indicated, and then to residential dual diagnosis treatment. If the client is in BHC, this is usually mandated, but none of the facilities are locked, so the client can leave at any time. (Mandated, in the case of BHC, means that they are violating their treatment plan and could be remanded.) Other ways we deal with substance abuse is in groups at Citywide, encouraging Alcoholics Anonymous, Narcotics Anonymous or any support groups outside the clinic and in individual sessions. Again, each treatment plan is different for each client.
Trauma also plays a large role in our clients' lives, but it is much more difficult to tackle. Many clients are extremely guarded about their history, especially ones that have been in the system a long time and have worked with many providers. Gaining a client's trust can take a long time, even years. So, although I may have documentation that describes some of the trauma the client has been through, I allow for them to bring this up to me, rather than confront them with it. It's a delicate issue and usually impacts their behavior and outlook on the world and themselves, which always has to be taken into consideration.
[OnlineMSWPrograms.com] You were also a Clinical Supervisor for the Adolescent Drug Treatment Program at Odyssey House Outpatient Services. Could you please explain your daily and long-term responsibilities in this role?
[Samantha Roberts, LCSW] My daily responsibilities as a Clinical Supervisor were to ensure that the program was meeting the standards of an 822 outpatient clinic in New York State. This ranged from making sure staff was present, supervising staff and interns, maintaining ethical and legal standards and ensuring the safety of all clients and staff in the facility. I was responsible for outreaching potential referents and would go into the field for meetings with them often (i.e. juvenile probation, residential programs for TAY (transitional age youth) and other collaborative groups that center around alternatives for incarceration for youth drug offenders). Long term responsibilities included planning for the future of the program (assisting in providing information for grant writers at the agency, interviewing, hiring and training staff, evaluating staff and reporting back to my superiors, leading weekly meetings that discussed the client referrals we received and if they were appropriate for this level of care).
The clients that we worked with ranged in age from 12-24 years of age. These clients were split into two age groups, 12-17 and 18-24, in order to serve them better, since they faced different kinds of problems due to their different life stage. Many of the adolescents were still in school and living with families, as opposed to the TAY, who were sometimes parents themselves and estranged from their family. Since my role was as a Clinical Supervisor and counselor, I did not do any independent research on the factors that contribute to an adolescent developing an addiction to substances. I did, however, refer to the Substance Abuse and Mental Health Services Administration (SAMHSA) website regularly for news, research and publications on the population I was working with, which was a very good resource, and which I sometimes used during group or individual sessions with clients, depending on their level of comprehension.
The effect of substance abuse on my clients and their families was enormous. It tore families apart, interrupted a child's life when they became involved in the court system and also permanently affected their brain development, as we now know that the brain doesn't stop developing until age 27. Many of these children missed a lot of school, spent time in treatment facilities and sometimes in juvenile hall. I found that many of the clients I worked with did not take the treatment seriously and since many of them were "only in trouble for weed" they felt like it wasn't a "real drug" and therefore should not have any consequences for use, although in most cases it did have consequences; it kept them out of school, it got them into fights, some of them turned to crime to support their habit, and it created a huge rift between them and their caretaker(s).
My team at Odyssey House included two social workers (MSW's), one research specialist, one part time employee who was also in school getting her PhD in psychology, and an intern who was enrolled in graduate school for her MSW. The two social workers were counselors who each had caseloads, ran groups and did outreach when it was indicated. They also had their CASAC (Credentialed Alcoholism and Substance Abuse Counselor) credential, which in New York State is the minimum credential required to work with this population. The research specialist was hired to collect the data we gathered from the assessments done on our clients and organize it for research purposes and grant applications. The part-time employee did a lot of the GAINs (Global Assessment of Individual Needs), outreached clients, and assisted in filing. I supervised the Intern, who had a very small caseload, ran a group and completed assessments on new clients.
[OnlineMSWPrograms.com] Prior to working as a Clinical Supervisor at Odyssey House, you were a Program Coordinator for the SAMSHA Grant Program at Odyssey House. Could you elaborate on what your responsibilities were at this role, and how your daily work differed from the work you completed as a Clinical Supervisor?
[Samantha Roberts, LCSW] The SAMSHA grant that I coordinated was named BUY-In (Bronx Urban Youth Initiative) both for the meaning of the acronym and the term "buy in," which was used a lot in drug treatment. It was essential to get our clients to "buy in" to the program in order for them to succeed and see the long-term effects of their success.
All staff that interacted with clients had to attend a week-long training in Bloomington-Normal, Illinois with the clinical team that created the ACRA and ACC model known as Chestnut Health Systems. After the training, you were required to audio record your sessions, with the client's consent, and then have them rated by the clinical team at Chestnut. During each recorded session, you were required to hit on specific points and assign specific homework to the client, based on the phase of treatment they were currently in. I was trained and certified as both an ACRA and ACC clinician and clinical supervisor, due to my role, and eventually was evaluating the recordings of the clinicians that worked on my team.
This particular role involved a lot of oversight and documentation in many different forms. Since this was a grant program, all of the data was being used to study the outcomes of our work. We were required to write clinical notes in our internal electronic health records and then again in the Chestnut electronic health records system. As a supervisor, I was putting together weekly spreadsheets to reflect how much work and what kinds of sessions were being conducted by my staff. We were also regularly engaged in conference/training calls with Chestnut, to allow for questions to be asked about the model of treatment and to gain insight on how different agencies across the USA were using the incentives with their clients.
The GAIN (Global Assessment of Individual Needs) was the assessment tool we were required to use when awarded this grant. It was a computerized program that asked detailed questions about every aspect of a person's life and would then produce a diagnosis and treatment recommendation, based on the ACRA and ACC model of care. GAIN was a crucial part of our work because we were required to do these with each client at intake, 3 months into the program, 6 months into the program and then 12 months from the intake date. What made this very difficult is that a number of our clients dropped out, or did not want to be contacted after completing the program. Some would have phone numbers that were not working, some were in jail, some had moved, and others just did not respond to our outreach efforts. There was a GAIN specialist that I mentioned in the previous question, who did a lot of GAINs in the community. She would take a laptop and go to a client's apartment, to jail or to another treatment center the client was in, to get this information. Again, this data was looked at as crucial because it would be able to measure the outcome of our work and see if there were any changes from intake on.
This role differed from the role spoken about in question 2 because this was a 3 year grant program that was being piloted in our clinic. My job essentially ended when the grant ended, unless we could turn these services into Medicaid billable services that were in line with the standards of an 822 outpatient clinic in New York State. Towards the end of the grant, that became my main role; trying to figure out how we could sustain this program and also grow, due to seeing that we were getting a lot of referrals for 12-17 year olds, which the grant did not allow for us to treat. When the grant successfully switched to a billable service program, all the things that went along with Chestnut being involved (training calls, spreadsheets, weekly reports, the rating of recorded and uploaded sessions etc) were obsolete. We were able to create our own standards of care and take away or add things we felt worked or didn't with our specific community.
[OnlineMSWPrograms.com] Your work really seems to center around the intersection between substance abuse social work and the criminal justice system (for example, prior to your work at Odyssey House, you were a Mental Health Clinician at Rikers Island Correctional Facility, and you now work on a Forensics Team). Could you please explain the connection between mental health, substance abuse/addiction, and criminal acts for the populations you work with and have worked with?
[Samantha Roberts, LCSW] From my experience, there is an inherent connection between mental illness and substance abuse, and the longer I've worked in the field, the more difficult it is to determine which came first and how to treat both in the best possible way. Most clients I have worked with have a co-occurring disorder (substance use, as well as a mood/psychotic disorder), but depending when you begin to work with them, it is difficult to see which one has impacted the other. Many people with mental health issues turn to substance use to self-medicate and cope with their illness. There is also the chance that people with a pre-disposition to mental illness may be more inclined to use substances as a way of coping, and therefore create the perfect environment for a mental illness to grow.
I also recognize that I have a very specific perspective when it comes to the criminal aspect of these clients because of my work and the environments that I have worked in. The majority of clients that I've worked with had a criminal record, be it misdemeanors or serious felonies. Also, I would say that 95% of them came from families that lived in extreme poverty, were in the foster care system, had one or more family members incarcerated, were or are estranged from their families, or have had parents/care takers killed at a young age. There are many other scenarios that I could come up with, but what I'm getting at is that the group of people that I have worked with have also experienced complex trauma on a number of levels. I feel it's important to take that into account when it comes to mental illness, substance abuse and crime.
There are so many different reasons people will commit crimes; sometimes to feed their children and other times to feed their addiction. But what I can say is that in these populations, in jail, in court mandated drug treatment or mental health treatment, these issues are all present, and it becomes extremely difficult to try and figure out the order in which they occurred, which consequently makes their conditions more difficult to treat. So many people in this population refuse to accept that they have a mental illness, due to the stigma that comes along with it. I have heard and spoken with families who downright do not accept that their child, partner, or relative has a mental illness and could benefit from medication. At the end of the day, any social worker working with a forensic population would quickly become aware of the extremely high percentage of clients with co-occurring disorders.
In this population, drugs and mental illness go hand in hand, and we never really know which one came first. But, it is essential to be aware of the symptoms caused by street drugs that look like psychotic symptoms when attempting to make a diagnosis. I have also found that drug and alcohol addiction in this population is almost expected, and most clients I've worked with began using at an early age. It's difficult to determine if their use caused the initial rift in their family life, or if that was already there, and their use was how they were coping with it. This is a complicated question that I could write about at length.
[OnlineMSWPrograms.com] Why did you decide to work in criminal justice and substance abuse social work, and what have been some of your most rewarding experiences in these fields?
[Samantha Roberts, LCSW] I began getting interested in the criminal justice system in high school. There, I took my first criminal justice class, focusing more on the law, and also took my first tour of jail in South Florida. After that, going into college, I had planned on going to law school and focusing on criminal law. I majored in Criminology and during that time became much more intrigued by the serious injustices going on in our jails and the people that were being affected by them and then essentially being ignored. I took my LSAT, but never went through with law school. The combination of law and mental health really took my attention. I didn't understand how this country, who imprisons the most people in the world, ignores the people they incarcerate and then are surprised when they get out and can't function. It sickened me to see the way people were treated while in jail and how many roadblocks were put up in front of them as soon as they got out, making it impossible for them to lead a successful life. I felt compelled to see for myself what was going on in jail, and wanted to see if I could make a difference, or maybe come up with ideas of how to change things. This was a very exciting challenge to face going into grad school and led me to pick Riker's Island as my second year internship.
I worked as an intern in Riker's Island Maximum Security mental health building. Most of the clients I worked with were in solitary confinement, which I felt was inhumane, but didn't have a better idea to keep other inmates and staff safe, myself. I never saw myself working with substance abuse at all, but it came with the package, no matter where I went in the forensic population. The things that ended up becoming rewarding to me, in the scheme of things, were very little things–moments maybe, for instance when I was able to get through to someone, or comfort someone. There were days when I would do rounds on the solitary unit and just smile at someone, and you could see how much it meant to them. It was rewarding for me to sit and listen to these people, some of whom had never had anyone listen to them and believe them, and advocate for them. It took me a long time to figure that out, since going in, my expectations were a bit altruistic. But, looking back, knowing that I was able to hear someone, sit with someone, who was so alone, and possibly going through the worst time in their life, there was nothing more rewarding than that for me.
[OnlineMSWPrograms.com] On the other hand, what have been some of the most challenging aspects of your career? How did you manage these challenges, and what advice would you give to social workers in these fields who are encountering similar difficulties?
[Samantha Roberts, LCSW] The challenges… There are honestly too many to list. On a broad spectrum, my biggest challenge was seeing if we can really do effective mental health counseling without taking into account the environment that someone is in. For example, before I accepted the job at Riker's, after my internship ended, I contacted the Director at the Board of Corrections in New York City (they oversaw the Department of Corrections, who staffed the jails) and set up a meeting with her to talk about the things I had seen, and what could be done about them. Our conversation mainly focused around "can you do effective mental health counseling in jail?" The environment was so toxic, so unsafe and unpredictable, that both of our answers were no. But what were our other options, no mental health counseling at all?
Riker's was where I faced the most challenges, because the officers, captains and deputies made it very clear that we were in their house and whatever they wanted to happen would happen. It was extremely complicated to be in that environment, because it was essential to have both the inmates and the corrections staff like and trust you to be able to do your job. I had to carefully navigate the politics within this setting, both among and between the inmates and the corrections officers, which proved to be a very difficult but educational experience.
[OnlineMSWPrograms.com] For social work students who are interested in working in criminal justice and/or substance abuse social work, what advice do you have for them in terms of preparing for this field?
[Samantha Roberts, LCSW] In regards to classes, it's difficult to say, since so many different programs offer such different curriculums. There was no "forensics" track in my program, so I took classes that I thought would be applicable, like substance abuse, person in the environment and CBT classes, because that's the modality I identified with most.
I strongly encourage any student thinking about getting into a certain field to try and get their field placement there. First year field placement was chosen for me at my program (I worked at a senior citizens recreation center–not my main interest, but I learned a lot) but second year, I was able to sit with my field instructor and tell him specifically what I wanted. I ended up interviewing for 2 placements; the first was Manhattan Psychiatric Center (a psych hospital) that did not seem like the right fit for me. Schools usually have long lists of field placements and are usually open to students finding their own placement, if it's an agency that is amenable to having an intern. Before I started my MSW, I worked at a non-secure detention center for adolescent males. Had I stayed at that job, I was going to use it as my internship and know many other students who had similar situations.
Volunteering in the criminal justice system is very difficult due to liability. Depending on what area you are looking into (working with adolescents, reentry population, helping people find housing after their release from custody, or employment) there are usually ways to find opportunities, but you have to look. I went to my local police department in Gainesville while I was attending the University of Florida and asked to volunteer there. The process to become a volunteer was so long that by the time I was cleared, it was time for me to graduate. Usually, schools have lists of agencies they are affiliated with that would accept student on a volunteer basis. It is definitely easier to become a volunteer if you are affiliated with a graduate school and could potentially add something to the agency. You have to advocate for yourself, sometimes strongly, to get into certain positions to be able to learn. You sometimes have to ask someone to go out on a limb for you, or make an exception for you, but if you want to learn, hands-on experience is the best way.
Ask people you know, literally everyone. You might have a friend whose cousin is a lawyer, and maybe you can get to sit in on some meetings, or just have a conversation with someone about what they do and how they got there. I worked for 2 lawyers while I was in high school, both friends of my parents, and was lucky enough to be able to sit in on actual trials with one of the lawyers. Advocating and networking are huge parts of all industries.
Lastly, I would say that it is extremely important to take care of yourself mentally, while doing this work. We don't always luck out and get an amazing supervisor. Even if you do, there are some things that you can't, or won't, feel comfortable talking to them about, due to personal boundaries. What I'm saying is, get a therapist. This work is hard, and it doesn't get easier. You need to be able to process through the things that you experience and make sure you are healthy enough to do the best work you can for your clients. If not, then you both suffer. This is not an easy field, but for those of us who have chosen it, it's probably because we don't know what else we would possibly do – this just feels right. At least that's how it is for me.
Thank you Ms. Roberts for your time and insights into clinical social work.
Last updated: April 2020