Interview with Tech Tran, ACSW on Clinical Social Work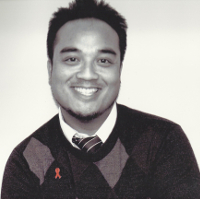 About Tech Tran, ACSW: Tech Tran is a Lead Case Manager and Social Work Program Supervisor at the Rainbow Community Center (RCC) in Concord, CA, where he advocates for the rights of LGTBQ identified communities, working to lessen health disparities while educating providers to become more culturally humble in serving this population. At the RCC, Mr. Tran performs intake assessments, implements treatment plans and crisis interventions, and provides short-term therapy, conflict resolution, and resource navigation services to LGBTQ clients who are struggling with mental, emotional, social, and health challenges, such as severe mental illness, chemical dependency, and AIDS/HIV. He has facilitated numerous therapy groups, including a support group for men living with HIV/AIDS, participates in Public School Care Team Meetings to help address the mental health challenges that youth encounter, and assists in trainings and educational programming for the community regarding LGBTQ issues. Mr. Tran is a Certified Enrollment Counselor aiding in the effort to expand healthcare coverage. Furthermore, he supervises Master's level social work students from local universities and actively engages in school-based interventions for LGBTQ identified youth.
Prior to his work at the RCC, Mr. Tran managed an employment program with a focus on educating and employing urban teens and Transitional Age Youth (TAY) in San Francisco at the Vietnamese Youth Development Center. Shifting focus towards community mental health; he established a career unit at the Putnam Clubhouse as a Career Development Specialist, where he primarily concentrated on assisting people living with severe and persistent mental illness restore their abilities to return to work and/or school. As of 2015, Mr. Tran has been appointed by the National Association of Social Workers as their Region C Assistant Regional Director in California. He earned his Bachelor of Arts in Sociology from California State University Fullerton in 2006, and his MSW from California State University East Bay in 2013. Tech Tran was compensated to participate in this interview.
[OnlineMSWPrograms.com] Could you please describe your current role as a Lead Case Manager at Rainbow Community Center? What types of challenges do your clients face, and how do you help them manage these challenges?
[Tech Tran, ACSW] As Lead Case Manager at RCC, I focus on the coordination of community services internally and externally for LGTBQ identified mental health consumers and am responsible for the assessment of need and implementation of treatment plans. I coordinate services on behalf of a consumer in different settings. Services are usually for consumers who have a mild to serious mental illness and need ongoing support in areas such as housing, employment, social relationships, and community participation. This level of support is also suitable for consumers with severe and persistent mental illness or service users with major psychotic disorders. During this evaluation process, I help to refer to more acute/appropriate settings if needed.
At RCC we have a team-oriented approach: a close collaboration with case managers and clinicians to serve consumers. We typically serve youth ages 12 and up to older adults up to age 95. We work with individuals, couples and families to educate and overcome homo/transphobia. We help manage these challenges by assigning a social worker or clinician to a specific client; they are typically paired according to preference of client and knowledge, skills, and abilities of provider. This detailed pairing helps to build effective rapport, lessen role confusion and enhances effective and appropriate strategies to achieve outcomes derived by the clients with their provider in creation of partnership treatment plans.
I balance all of my responsibilities by means of time management and planning. I utilize leadership and management techniques to sort out roles, responsibilities and delegation. I emphasize this style through consistent role-modeling by using a method that I have named, "Each-one-Teach-one"; this is a practice where I differentiate what we need to make happen versus what we want to make happen; then further delineating the process by teaching how it works, showing it works and then watching how it works and supervising the process.
[OnlineMSWPrograms.com] During your work specifically with youth struggling with substance abuse issues both individually and in groups, what specific strategies and therapeutic modalities do you use to help them manage their substance addiction? How do you work with their families to promote a safe environment for healing and recovery from addiction?
[Tech Tran, ACSW] At the Rainbow Community Center, our Social Workers literally meet the students where they are at; in this case, most youth spend the majority of their days in school. We are currently at 7 school sites in Contra Costa County. I provide substance abuse counseling at a high school where 13% of the student population has reported substance use. I utilize two main Evidenced-Based Practices–the first is Motivational Interviewing, an approach aimed at increasing change and overcoming ambivalence to change, and the second is the Seeking Safety model, an innovative treatment modality that focuses on PTSD and substance abuse. By using this therapeutic strategy, I aim at the underlying or root causes that drive the youth I work with to turn to alcohol and other drugs. We focus on positive coping strategies while also shifting focus from the "old" narrative to "re-creating a new story," while managing current symptoms of PTSD. This work is done through weekly group meetings and/or weekly individual sessions, depending on the acuity of each student.
Working with families is essential in helping students overcome their addictions; we look at the student as a person in their environment. We work with families to promote a safe environment for healing and recovery from addiction through a research informed practice, and this research shows us that the most influential system in a young person's life is their immediate family, then their nurturing support systems consisting of their friends and other people whom they trust and perceive to gain or give love towards. With this at the forefront of our work, we assist students to identify Supportive Significant Others (SSO) that the students name–then in later sessions, we ask that SSOs join to support students in their recovery. We also accompany students in Student Attendance Review Boards (SARB), Positive Behavioral Team (PBT) meetings, Student Study Teams (SST), Individualized Education Programs (IEPs) and 504 meetings (504 plans fall under Section 504 of the Rehabilitation Act of 1973, and are aimed at providing accommodations to students with disabilities). These meetings and programs are focused on helping the students learn to the best of their abilities while paying attention to supports that students align with and trust in the educational system.
[OnlineMSWPrograms.com] What are the main causes of substance abuse, and how does substance abuse/addiction affect individuals and their families in the short term and the long term?
[Tech Tran, ACSW] We see the main causes of substance abuse to be dysfunctional systems dynamics and life stressors that lead to negative coping mechanisms. Substance abuse/addiction affects individuals and their families in the short term by causing strain on the individuals' life as well as the families' life. This short term rupture may look like constant disagreements and arguments at home, distrust and mistrust between parents and children, poor performance in school, forming bonds with other substance users, and loss of hope and self-worth. The long-term effects of substance abuse may affect cognitive impairment, mental illness, onset of co-occurring disorders and negative consequences with the law. We as Social Workers and substance abuse counselors are charged with educating society, systems and individuals to remove the moral aspect of addiction and focus on this matter as a disease that permeates and impairs the individual, the family and society as a whole.
It is extremely important to engage and address substance abuse/addiction in its early stages, and to work with young people to learn to address life and interpersonal issues in a positive manner by bolstering skills such as communication and mood management. The physical consequences of substance use can lead to addiction of clinical severity which may cause irreparable cognitive effects (memory loss, motor skills dysfunction, tics, and organ malfunctions). Emotional dysregulation and an inability to control thoughts and feelings are another risk, with long terms effects being anxiety and depression with suicidal ideation and other times may lead to psychotic disorders such as schizophrenia. These consequences can change depending on the individual suffering from the addiction and his or her level of support and acceptance from social and familial systems. Substance abuse typically occurs alongside other mental/social/physical/psychological challenges–these co-occurring/dual disorders have an impact on our internal and external systems as everything is interconnected.
[OnlineMSWPrograms.com] You are also currently enrolled in an Associate in Science program at Diablo Valley College for Addiction Counseling. How do you feel this additional training has helped you better serve the clients with whom you work?
[Tech Tran, ACSW] This additional training has been profoundly helpful in my work as an addictions counselor. As a social worker trained in community mental health, I looked at social and health disparities from a systems perspective of inequality and marginalization. As a counselor with training focused on the recovery model coupled with the social justice perspective, I am more equipped to intervene with counseling techniques aimed at reducing substance use especially in serving clients with dual disorders. The classes that I found to be particularly helpful are Dual Disorders, Relapse Prevention, Motivational Interviewing, Drugs and Society, and internships placements in Recovery based settings. I highly recommend that students who wish to work with individuals struggling with substance abuse complete continuing education in this area because there is a deeper level of understanding that is gained specifically with this population; the emphasis of such continuing education is solely on substance abuse and lessening the suffering of this population, and these classes can provide the opportunity to learn from professors that are invested in providing accurate and up-to-date information regarding this population.
[OnlineMSWPrograms.com] What have been some of your most rewarding experiences working with people struggling with mental illness, HIV/AIDS, substance abuse, and trauma/crisis situations?
[Tech Tran, ACSW] Some of my most rewarding experiences working with people struggling with mental illness, HIV/AIDS, substance abuse, and trauma/crisis situations have centered on relationships. There is nothing more special to me in this world than to help others recognize what is most meaningful to them. 100% of the time, my clients measure their success by the relationships that they repair, build, confront and move forward with. I am able to watch families unite, relationships shift from severed to safety and lost to loving. When I help a person literally sleeping on my doorstep move into their first apartment or apply to school and talk to them after their first day of class and then to graduate, that is rewarding to me. When I help stabilize an individual's life from crisis to the comfort of their family's home, that is rewarding to me.
I did not know going into my MSW program that I wanted to work with a specific demographic. However, I knew I wanted to make real intrinsic change and have been afforded the opportunity to work across many disciplines because of my MSW degree; it has taken me into public health, hospitals, schools, juvenile justice systems and community based organizations.
[OnlineMSWPrograms.com] On the other hand, what have been some of the most challenging aspects of your career? How did you manage these challenges, and what advice would you give to social workers who encounter similar difficulties?
[Tech Tran, ACSW] There are always challenges in every career and choice that one will have to make in one's life but still I come to work every day feeling as if I am not really going to work at all because I am going to a place where I can help change the world one day and person at a time. With that being said, the only and primary challenge I have is in working with people that claim to be change-agents and do not display empathy and compassion and passion in their work as servants of the communities in which they are being appointed, paid or have agreed to serve.
I manage these challenges by inserting nuggets of polite and humble reminders in a positive reframe each and every moment I encounter or must work with individuals who are less excited about their career choices. I aim to help people look at situations where they can be empowered and where their skills and talents can be appreciated by themselves and by others around them. I use hope and change talk with my fellow social workers while helping them to restore and regain their sense of value that they have with themselves and I ask that they share their value and abilities just once that day. Future social workers that encounter similar difficulties could utilize the same skills they use with their clients which are accurate empathy, self-awareness and being humble and polite and role-modeling behaviors that you would want to see happen.
[OnlineMSWPrograms.com] For social work students who are interested in working specifically with people living with severe physical and mental health challenges (ex. substance abuse, life threatening illness, severe trauma, etc.), what advice do you have for them in terms of preparing for this type of work?
[Tech Tran, ACSW] This type of work takes practice. They say 10,000 hours of experience and practice makes a person a beginner level master at this profession. This journey starts with the 1st hour. Every hour and every moment is a time where we can make change and this belief that we can create change is the core of being a social worker. Attend trainings, network with other social workers, network with other professions, take classes that are out of your comfort zone, learn something new. All of this is to say that the ability to connect with people is essential in being a master of social work. Everyone is unique and the more we are able to connect with others, the better we can begin to establish real relationships, which constitute the vehicle to creating this change. Take at least 4 courses aimed at reducing or understanding substance abuse and the impact it has on people. Find an internship that works with people that are recovering if specific courses are not available. Work with individuals in a setting that requires you to work with people with substance use and other disorders. Attend AA and NA groups and ask to observe and learn. Talk to substance abuse counselors and sponsors. These are all ways that you can learn and most of these avenues are free of cost and priceless in educational attainment.
Thank you Mr. Tran for your time and insights into clinical social work.
Last updated: April 2020