Interview with Steven Sherry– Full-Time Lecturer at California State University at Northridge (CSUN) | Field Education in an Urban Setting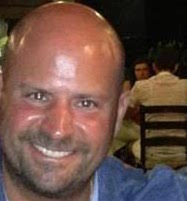 About Steven Sherry, LCSW: Steven Sherry earned his MSW from the University of Southern California in 1998. He is a licensed clinical social worker and began his career at a residential treatment center working with children placed by the Department of Children and Family Services, Department of Probation, and Department of Mental Health. After leaving this position, he was hired in Ventura County to be the first program manager of the Wraparound Program where he was involved in all aspects of getting the program started. After leaving Wraparound, he was a clinic administrator for the Department of Mental Health in Ventura County for nine years and a part-time field liaison for California State University, Northridge (CSUN), for three years. He began his full-time position at CSUN in August 2015. Steven Sherry was compensated to participate in this interview.
[OnlineMSWPrograms.com] You are a full-time lecturer at CSUN. How common of a career track is this for social workers? What made you want to make the switch from practice to pedagogy?
[Steven Sherry, LCSW] My title at CSUN is full-time lecturer, however, my job duties include being a field liaison for students and their field placement, as well as coordinating the University Consortium for Children and Families (UCCF). After almost 20 years providing direct practice, program management and clinical supervision, I chose to make the change to academia. I enjoy providing support and education to the next generation of social workers. Academia is not a typical career path for social workers, as there are limited opportunities.
[OnlineMSWPrograms.com] The Department of Social Work at California State University, Northridge (CSUN) is committed to preparing social workers for practice in urban settings. What are the unique challenges of urban practice? How does CSUN prepare its students to meet these challenges?
[Steven Sherry, LCSW] The university has a generalist practice approach to social work in the urban setting of the San Fernando Valley, as well as an online cohort for students throughout the country. Urban settings have many challenges, including homelessness and poverty, gang violence, domestic violence, and many more. Our students are exposed to general social work theory and learn trauma, diagnoses, and an overview of macro practice. All students are exposed to all areas of social workers so that they are well-rounded to succeed in the field.
[OnlineMSWPrograms.com] Can you describe how the University Consortium for Children and Families works with students and the Los Angeles Department of Children and Family Services? Are there similar programs in other cities?
[Steven Sherry, LCSW] The UCCF is a collaboration between the Los Angeles Department of Children and Family Services (DCFS) and seven universities in the Los Angeles area. The Federal government funds the DCFS and stipends are given to students to work with DCFS for one year. CSUN currently has eight stipends for this program.
Our students are typically placed in the Antelope Valley, which is a high-need area. Students spend 24 hours a week interning with DCFS, learning the job of a county social worker. They are exposed to training by both the DCFS and CSUN, which includes assessment skills, emergency response and ongoing services. After students graduate, and if they receive a recommendation from their supervisor in the field, they are hired by DCFS
[OnlineMSWPrograms.com] CSUN offers only one concentration: urban family practice. What are the benefits of orienting an entire social work department to one specialization? Are there any drawbacks? What can CSUN students expect from this concentration, in terms of curricula and careers?
[Steven Sherry, LCSW] CSUN offers a generalist approach to social work practice that differs from most universities that offer a specific concentration. The benefits for the model include students being exposed to all aspects of social work. This model has created new areas of interest for some of our students, as well as making them ready to face the challenges of various social work settings.
From my perspective, there are no drawbacks to the CSUN model, as students are exposed to all aspects of the social work profession. Students who attend CSUN will have a broad educational experience, as well as field placements. They are exposed to micro, mezzo and macro practice. They can expect to have a career in any area that they are interested in after they graduate.
[OnlineMSWPrograms.com] Field education is a necessary component of every MSW program and licensure application, yet it's an experience that most aspiring social workers will be unfamiliar with before they undertake it. Any advice on how to prepare for field education and make the most of the experience?
[Steven Sherry, LCSW] In my opinion, field placement is the most crucial part of the entire MSW program. It is an opportunity for students to take what they have learned in the classroom and to implement it in the field. My advice for students is to be prepared to be challenged, to arrive at your field placement with an open mind and ready to explore a new way of thinking and providing services, and to be open to yourself and others about the experience.
I also encourage all students to be in their own therapy, so that they not only experience what it is like to be a client, but to also process through any triggers that might occur at the field placement. I also encourage students to not be afraid to make a mistake and to always reflect back on their experience.
Thank you Steven Sherry for your time and insight into social work!
Last updated: April 2020