Interview with Professor Renee Michelsen – Clinical Associate Professor and National Director for USC's VAC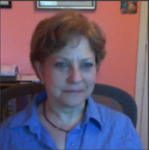 Professor Michelsen is the lead field placement faculty for the VAC team. She earned her Master of Social Service degree in 1984 from Bryn Mawr College School of Social Work and Social Research, and subsequently received her clinical social work license in 1994. She also holds a post master's certification in Palliative and End-of-Life Care from the Silver School of Social Work at NYU.
Prior to entering academia, Professor Michelsen assumed leadership roles in two major health care systems over the course of a 25 year career in medical social work. In addition to serving as the Director of Social Work for a large hospice organization, she has lead multiple grant-funded geriatric programs in New Jersey and served on the New Jersey State Commission on Aging. In 2007, she won the New Jersey Hospice and Palliative Care Organization award for Hospice Clinical Director of the Year. Her first academic appointment as an adjunct was at The College of Saint Elizabeth in 1996.
[OnlineMSWPrograms.com] Field education is a major component of MSW programs and is a requirement for graduation. Can you briefly explain the field education requirements for the online MSW program at USC?
[Professor Michelsen] Field Education is Social Work Education's Signature Pedagogy. Signature pedagogy means that it is the central form of instruction and learning in which a profession socializes its students to the profession. All schools of social work that are accredited by CSWE require field and train students in the CSWE developed competencies.
Field is a large part of USC's online MSW program and is a major time commitment. Our program requires students to complete 1000 hours of field practicum, which is broken down into a 210-hour Virtual Field Practicum that spans one semester, a Foundation Semester Practicum of 240 hours, and a Concentration Year Practicum comprised of 550 hours over the course of two semesters. The Virtual Field Practicum and the Foundation Semester Practicum require approximately 16 hours of work per week, while the Concentration Year Practicum requires about 20 hours per week.
[OnlineMSWPrograms.com] USC's online program is unique in that students complete part of their field education requirements through a Virtual Field Practicum (VFP). Can you briefly explain how VFP works and how it is advantageous for students?
[Professor Michelsen] We have the VFP to begin competency development before placement at an actual agency. In VFP students are introduced to the ethics of the profession and the competencies that must be attained for graduation. In VFP students are trained in three evidence-based models of practice. They practice these skills through the use of technology involving a live simulated client. This helps students by increasing their skills and confidence before they go to a community agency.
[Note from OnlineMSWPrograms.com: Check out our article on Virtual Field Practicum for more information.]
[OnlineMSWPrograms.com] How are field placements determined for students in the online MSW program? If students are interested in working with a specific demographic, does USC attempt to match a student based on interests when possible?
[Professor Michelsen] We locate placements that match the requirements of the students chosen concentration and sub-concentration. Field and coursework come together to create the focused course of study. As part of the field process, students interview and are involved in the selection of their field agency. We have thousands of placements all over the nation. Students can also recommend agencies in their local area to us for us to consider. The field team reaches out to the agencies to determine if a partnership with USC is mutually beneficial. USC contracts with the agency to be sure that the experience offered to the student meets degree requirements. Students may NOT find their own placements–we have a very specialized national team that does this. However we are open to student input and ideas.
There are virtually no night and weekend placements nationwide. Field training is done during the business day. Students must dedicate at least one full 8 hour day to field during the business week, but many placements require 2-3 business days. The process of training MSW students is primarily conducted by MSWs, and those individuals work 9-5. In settings where they work other hours, there often are not training opportunities available. MSW students must allocate time in their lives to train to be a professional social worker and doing a community-based field placement along with classes is a big commitment that students need to plan ahead for.
[OnlineMSWPrograms.com] USC's online MSW program offers students the opportunity to choose from several different concentrations and sub-concentrations, including unique specializations that include military social work and social work and business in a global society. How does a student's concentration or sub-concentration impact their field placements?
[Professor Michelsen] Students can choose among the following 5 concentration options: Mental Health; Health; Families and Children; Community Organization, Planning, and Administration (COPA); and Social Work & Business in a Global Society.
USC's online MSW program also offers sub-concentrations in Military Social Work, School Social Work, Social Work & Business in a Global Society and Older Adults. Students who wish to choose a sub-concentration in school social work must select either the Health or Families and Children concentration, while students who want to sub-specialize in Older Adults must select the Mental Health or Health concentration.
These concentrations and sub-concentrations do affect students' agency options. VAC students do one 3 semester community-based field placement which reflects their concentration and their sub-concentration and meets the requirements for both.
[OnlineMSWPrograms.com] For students who already work at a health services agency (or placement site with field instructors), are they allowed to complete any of their field education requirements at their current place of employment? If so, how does this process work and are there any restrictions?
[Professor Michelsen] A question I get asked all the time is "are there paid internships?" In social work there are very few to no paid internships. The culture of social work is that MSW's train the next generation of social workers via internships and those students eventually return that time to the profession by training future students. There is not an exchange of money but solely learning and socialization into the profession.
The next most common question is whether or not a student can do their placement at their job if they are already working in human services. No matter where a student works, place of employment placements, as we call them, require special approval. There is a proposal the student must submit and the agency must agree and understand the terms of the placement, along with supplying a proper training experience that will train the student in the CSWE approved competencies. The main thing to note is that the placement must be separate and distinct from the student's job. There needs to be an MSW field instructor designated who is not involved in the student's employment. The student must be doing something different in the placement than they do in their job in all circumstances. The agency must also contract with USC. USC field faculty discuss the pros and cons of this type of field placement in detail with the student and the agency.
[OnlineMSWPrograms.com] Finally, can you explain why students should consider pursuing their MSW online at USC?
[Professor Michelsen] The MSW@USC provides a tremendous amount of resources and support for students. We have a lot of students but very small classes and personalized field placement advisors. We are committed to transforming the future by training tomorrow's MSWs.
Thank you Professor Michelsen for your time and insight!
Last updated: April 2020