Advice for MSW Students Completing Field Education
Field education is an essential component of all Master of Social Work (MSW) programs and is considered the signature pedagogy for social work education. A field practicum or internship allows students to take what they are learning in the classroom and apply it directly to helping patients in need. Students work under the close supervision of a field instructor at a local health services agency. Depending on the MSW program, students may complete one or two field internships.
Field education is a significant time commitment for students, especially for those who plan to work while pursuing their advanced degree. The majority of field placements require students to work during normal business hours (9 am to 5 pm) on weekdays. Weekend and after-hours field placements are difficult to find as they require agencies to have field instructors present outside of normal business hours.
Typically, students pursuing their MSW full-time are required to work 16 to 20 hours per week to meet the number of hours required for graduation. (The number of hours required varies by program is at least 900 hours for students entering an MSW program without a Bachelor of Social Work.) For part-time programs, it ranges from 8 to 14 hours per week to 16 to 20 hours per week depending on how many semesters (or quarters) students have to complete the field education requirements.
Inside View: For more information about field education, check out our Field Education Q&As by Dr. Jane C. Hickerson.
For students who are currently enrolled in a MSW program and for future MSW students who want to better understand the challenges of field education, we asked social work professors and field education directors the following question as part of our interview series:
Field Education is a major component of MSW programs and requires a significant time commitment from students, how do you recommend students balance field education with other responsibilities?
Hopefully their responses will help students better prepare for the challenges of field education and provide insights on how to balance field education with other work-life responsibilities.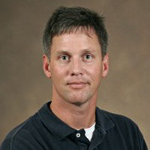 Professor Craig Stanley, MSW, LCSW (Director of the MSW Program for the College of Social Work at Florida State University)
We encourage students to be candid with their family members about this part of the education. We find that communication and planning, in preparation for a field placement, is extremely important to students who will need to delegate some of their family responsibilities during this time.
As soon as students start the program, we encourage them to have conversations with their supervisors about their upcoming educational journey. Because many of them are in jobs where their education will benefit the agency and the clients they serve, supervisors have been willing to work with them on creating flexible and creative schedules. Many of our students bank their leave time to allow them to take some time off at their job in order to complete field hours. We advise students of strategies, like these, that have been successful for their predecessors.
(Read the full interview with Professor Stanley.)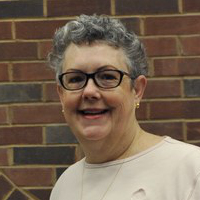 Martha A. Fuller, MSSW, CSW, ACSW (Director of Field Education at the Univ. of Louisville, Kent School of Social Work)
We find that most students, whether online or on-campus, are working professionals. The time commitment for practicum is indeed significant and challenging for those employed full-time. We encourage students to consider working part-time, or 80% time as a way to retain benefits but also freeing up one whole day to devote to the practicum… Some students are able to negotiate moving some of their employment time into the evenings or weekends [in order to] free up weekday hours for the practicum.
Whether local or distant, students are generally anxious about juggling work, classes, family, and practicum. Students want to succeed well with their studies, and the time demands create real pressures… [I] encourage students to care for themselves and reduce their stress level by pacing through their graduate studies over a longer period of time with a reduced course load, than originally planned. The learning through practicum is often the most exciting part of the curriculum for students, and their enthusiasm for their field experiences often propels them through the other stressors inherent in graduate studies.
(Read the full interview with Director Fuller.)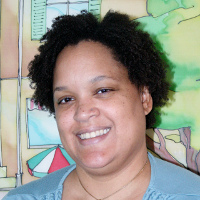 Associate Director LaShon Sawyer, MSSA, LISW-S (Associate Director of Virtual Field Education for the Online Master of Science in Social Administration (MSSA) Program at Case Western Reserve University)
We encourage all students to have "conversations" before they're accepted into the program with their friends, their family, and whoever they identify as their support system. The reason I say have conversations with them about entering into… [an MSW] program is not necessarily to ask their permission, but it's your friends, your family, your support system that's going to be your cheerleaders and they're going to support you through this process. Having that conversation on the front end to say: I'm taking on this huge responsibility of graduate school that has this field education component, what ways can you support me through the process.
I think that lays the foundation for having some idea of who can support you during… [graduate school] and it could be anything from, "I may not have time to fix dinner 7 days a week – do you mind pitching in 2 days a week to allow me to study or to go to my field site" or carpooling or parental responsibilities or community responsibilities. Having a conversation about the things that we're all engaged in with those that support us helps you to develop a plan of how you're going to add this huge chunk of responsibility into your schedule.
One other thing I advise students to remember is that when you're in graduate school, you can't be all things to everybody. Many times I hear a parent talk about it being their turn to bring a snack, or soccer activities, or their turn to carpool, and striking a balance so that it does not interfere with your field or your course learning experiences. For example, I recommend trying to pick the dates that you carpool or instead of baking cupcakes, you might have to pick up cupcakes from the grocery store. This takes that pressure off of ourselves to have to do it the way that we've always done it.
When you're in graduate school, you may have to reorganize things and even step back from some of those responsibilities. Take the time to be flexible with yourself to say what works. Some people like to write to-do lists. Some people like to use their iPhone or tablets to keep track of activities and try to do things the way that you've always done them. With that said, if it's not working, then you're going to need to reorganize things and try some other ways, and that's where your supports come in.
I also encourage students to talk to someone else that has completed graduate school. Ideally, if they can talk to someone that has completed graduate school in Social Work, that would be great. But going through graduate work regardless of which discipline is a huge responsibility and it requires a lot of time. Many students who are currently in graduate school or graduates of graduate programs develop some tricks of the trade to get them through the program and also maintain some of that work-life balance with their other responsibilities.
(Read the full interview with Associate Director LaShon Sawyer.)
Last updated: April 2020