Advocating for Inclusive Sex Education for Students with Disabilities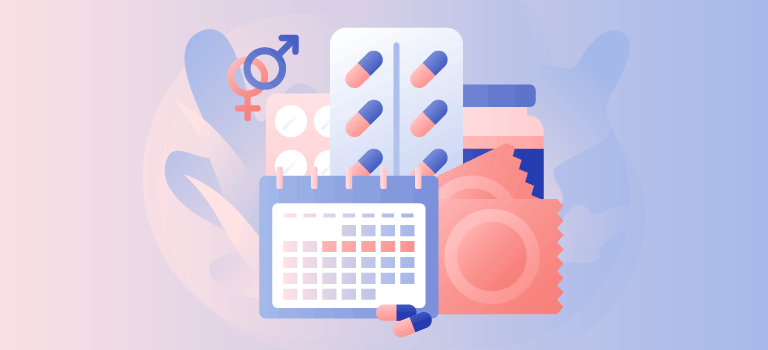 This article is for informational purposes only; individuals should consult with a social work or health care professional before making decisions about their personal health.
A well-known complication of sex education is that the curriculum varies by state and sometimes even by district. For example, each school district in Nevada gets to decide what's included in the sexual health curriculum. And while that may serve as an opportunity for communities to have agency over their students' education, a problem can arise when students with disabilities are excluded from information their peers are receiving because of social stigma.
In some cases, people with disabilities reach adulthood without having received any sex education at all, which the American Psychological Association (APA) attributes to the false perception that disabled people are asexual or incapable of intimacy.
"There is a prevailing fear of giving young people complete information to manage their own identities and sexual health and well-being," said Christine Harley, president and CEO of the Sexuality Information and Education Council of the United States (SIECUS). "That is exacerbated for young people with disabilities, who are thought to be incapable or should not be capable of engaging in sexual activity. And we know that's also false."
Young people with disabilities are among the most vulnerable to sexual violence and victimization. Ensuring they have access to relevant, inclusive and affirming sex education can help them achieve autonomy and self-care with regards to their own sexuality, identities and relationships.
Understanding the Need for Comprehensive Sex Education
People with disabilities are at higher risk for sexual violence and victimization than their non-disabled peers. According to the World Health Organization, children with disabilities experience 3.7 times the risk of sexual violence than their non-disabled peers.
Greater access to comprehensive sex education is a well-established protective factor against sexual violence, but isn't being fully leveraged for its educational potential, according to a 2018 report on violence prevention published by the National Library of Medicine.
In fact, only 30 states in the U.S. mandate sex education be taught in public schools, and only 22 of those states require curricula to be medically accurate.
"What kind of sex education you get may depend on what zipcode you live in," Harley said. "Kids in the same state could get very disparate information from the types of programs that are being implemented."
Because comprehensive sex-ed is not mandated nationwide, and the curricula for K-12 sex ed is widely inconsistent among individual school districts, students with disabilities may fall behind when they aren't given the opportunity to take the same classes as their non-disabled peers.
Some students with disabilities also miss out if sex education is reserved for health classes they aren't a part of, according to Laura Graham Holmes, PhD, a clinical psychologist and researcher who focuses on the intersections between sexuality, relationships and people with disabilities.
"You want to make sure that the student's aide is in the classroom, and that they are going to deliver this information and not decide it's not important or appropriate for that student," she said.
Harley said the case for access to information is clear: "Comprehensive sex ed is full of skills sets that are crucial to keeping young people safe," she said.
Graham Holmes and Harley said comprehensive curricula goes far beyond the biological information young people should know before they become sexually active:
Elements of Comprehensive Sex Education
Understanding safe and healthy sexual activity.


Learning about sexually transmitted infections and contraceptive methods help keep young people safe and informed.

Learning how to confirm or deny consent.


Being able to choose who can and cannot touch your body, or how they may touch you is an important skill for personal safety and autonomy

Identifying physical boundaries and exercising bodily autonomy.


Being upfront about your boundaries promotes agency over your own care, and can help prevent violence.

Naming and identifying your own body parts.


Understanding how your body works and what changes to expect through puberty and adulthood is a crucial part of being able to care for your own body and deciding what happens to you.

Understanding the components of a healthy relationship.


Children with disabilities are at high risk for abusive care (PDF, 414 KB), so knowing what unhealthy and unfair treatment looks or feels like is beneficial for developing boundaries and asking for help.

Developing healthy body image and self-esteem.


Discrimination and abuse are predicting factors for low self-esteem, so the affirmation and inclusion of people with disabilities can promote positive self-image as they develop through adolescence.

Establishing a sense of self-worth.


When people with vulnerable identities are devalued, it becomes easy to devalue themselves. Affirming they are worthy and deserving of autonomy, healthy relationships and fulfilled lives can help young people make better decisions about their sexual health.
All students benefit when people with disabilities are represented in teaching materials, including illustrations, role-plays and other methods of teaching, because they'll build the skills to respect others' bodies and identities, and protect their own.
Roughly 1 in 4 people have a physical or developmental disability, which means it's likely that every student population includes disabled students. Sometimes, disabilities are not obvious or observable to instructors who may be delivering course materials, so the best case scenario is to ensure all the course materials are accessible to every student through universal design guidelines. That means using functional accommodations to help students with disabilities access materials including transcripts for videos, descriptions of images and illustrations, text-to-speech recordings or other accessible technologies.
Graham Holmes recommends that health educators work closely with special education teachers to ensure sex ed can be a part of a student's Individualized Education Plan (IEP).
She also said it's beneficial to consider all the identities students may have, even if those identities aren't visibly present in every classroom. Students are still likely to interact with the disability community at many points throughout their lifespan, and even if they don't have a disability at the time they learn sex ed, they may develop one years later.
"It's good for everyone to think of students with disabilities as being part of the conversation around sexuality," she said.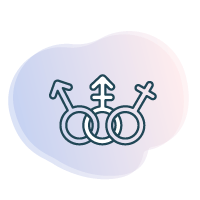 How and When to Start Having 'The Talk'
A 2015 report from the Journal of Sex Research found that people benefit more from education when it is used as a proactive way to support inevitable needs and interests, rather than a reaction to issues that may need to be addressed after they've been made visible.
Parents may wait until a child asks a question about sex to start having "The Talk," but Graham Holmes said that's not a failsafe test for when to initiate a conversation; some children may never bring it up because they're scared, confused or even uninterested.
"Even if they're not interested, they still need to know about sex," she said.
SIECUS guidelines for comprehensive sex ed recommend teaching students at multiple points throughout their development, beginning as early as kindergarten.
Harley said children can benefit from learning about consent, bodily awareness, and safety from an early developmental stage. SIECUS recommends teaching several fundamental topics that build on each other as children become adolescents, teens and young adults:
Human Development
Relationships
Personal Skills
Sexual Behavior
Sexual Health
Society and Culture
"Developmental delay does not necessarily change the onset of sexuality and identity," she said.
Even if students aren't developmentally ready or interested in romantic relationships, they can still benefit from building the language and skills necessary to develop bodily awareness and agency over their consent.
"We are born into bodies that we need to learn to communicate about and to set boundaries around, so really there's no way to start too young," said Amber DiPietra, cofounder of the Disability and Sexuality Access Network (DASAN). "We need to be talking about communication, self-worth, and body image. We should be talking about all of the soft skills that someone needs to have to have a healthy life."
Currently, many public school systems only offer sex-ed once during kindergarten through 12th grade, and some students miss out on what information might be relevant to them if they aren't deemed developmentally ready, or have parents who don't allow them to participate.
Graham Holmes, DiPietra and Harley all said it is important for kids with disabilities to have the same opportunities to explore their sexual identities and relationships autonomously as other young people.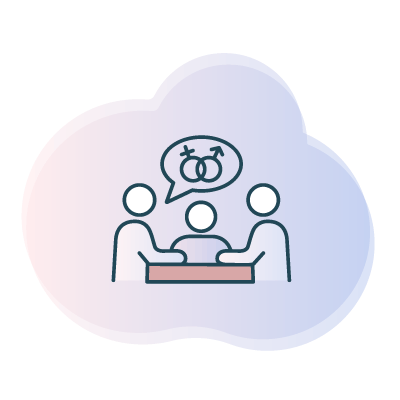 How Adults Can Advocate for Inclusive
and Accessible Sex Ed
Young people with disabilities are often unfairly infantilized or treated as if they are unable to care for themselves. DiPietra said that when adults challenge their own assumptions of what young people are capable of, they are able to reflect on their personal biases and imagine better, more fulfilled futures for their children.
"Parents can start by doing work on their own selves and believing that their kids are capable of having an intimate relationship, are deserving of having an intimate relationship, and can one day find an intimate relationship," DiPietra said. "They need to send a message that you are worth the same as an able-bodied child."
When parents feel moved to advocate for their children and other people with disabilities in their community, they can help people outside the disability community become more aware of the need for inclusivity, accessibility and equity.
How Parents Can Advocate for Inclusive Sex Education
.
Reflect on personal biases
that might inhibit your advocacy or views about inclusivity and autonomy before addressing them with children.
.
Practice using affirming language
when talking to young people about their identities, relationships and self-worth.
.
Seek out adults in your community
who have similar identities to your child and learn about their experiences and relationships.
.
Find other parents of young people
who want to participate in collective action and advocacy in your community.
.
Ask local public health department officials to weigh in
on your school's curriculum or educational standards for health courses.
.
Get involved in your local disability community
for a better understanding of accessibility needs and agendas.
.
Pursue any necessary certification
to teach comprehensive sex ed, and find opportunities to deliver that information to young people.
DiPietra also suggested that adults reflect on their own sex-education experiences and consider what kinds of information and openness they could have benefited from as a young person.
"Any parent who goes on a journey introspectively is just going to do well," DiPietra said, "Because they will have wrestled with their own questions about how to talk to kids about sexuality."
But parents aren't the only adults who can make a difference in a young person's access to information. DiPietra, Graham Holmes and Harley all said that school staff–including school social workers, health educators and administrators–have a clear role in advocacy.
How School Staff and Social Workers Can Advocate for Inclusivity
.
Ensure students with disabilities get to participate
in sex education courses and that the materials are accessible.
.
Evaluate and confirm the credentials of educators
who are teaching health courses to uphold accuracy and inclusivity.
.
Work with special education teachers
to make sure materials are accessible and relevant.
.
Distribute resources to parents
of students so they can continue to have conversations about sexuality at home.
.
Ask local public health departments
to evaluate sex education materials and tools.
.
Seek input from adults with disabilities
on what would have been helpful when they were younger.
.
Advocate for the employment of educators who have disabilities
in the school system for increased representation.
"It's important to learn from someone who is like you," Graham Holmes said of having instructors with disabilities. "They know what you need to know in a way that someone without a disability might not have that same insight."
DiPietra said becoming part of your local disability community can benefit young people so they're not growing up without peers who also have disabilities. Social workers can help families connect to resources and support groups in their communities, including virtual groups during times of social distancing for public health.
Additional Resources About Sex Education for Students with Disabilities