2022 Guide to Social Work Scholarships and Financial Aid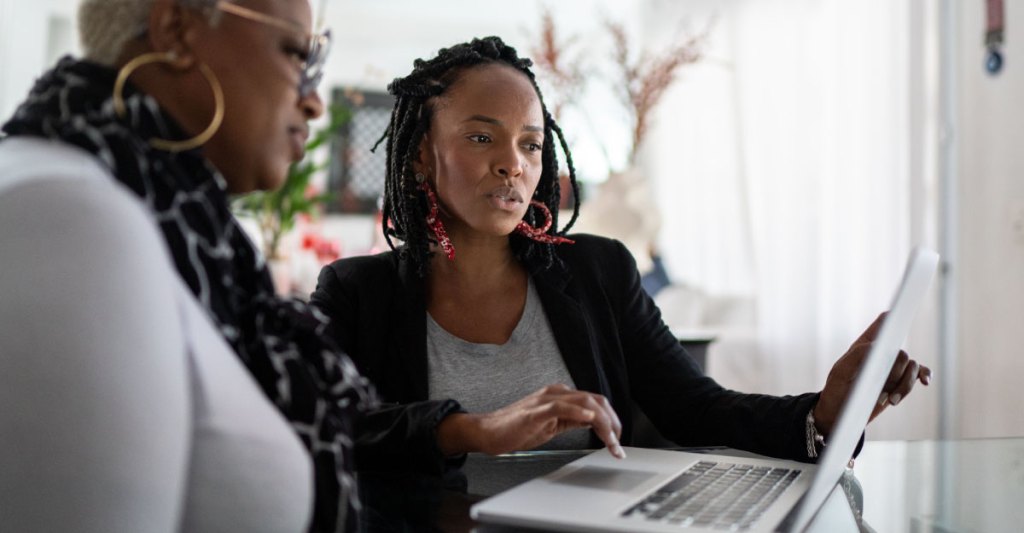 When you're looking at schools and deciding which degree program is right for you, there's a good chance you'll also be thinking about how you will pay for your education. This article will walk you through different financial aid options, including federal funding, student loans, grants, fellowships and scholarships for social work students.
Where Does Financial Aid Come From?
There are multiple avenues to pursue when you are looking for funding for your education.
Federal: Students can apply for federal financial aid by completing the Free Application for Federal Student Aid (FAFSA) form. This centralized application allows you to apply for all available federal financial assistance by completing only one form.
State: Most states have at least one grant or scholarship and several student aid programs available to residents.
School: Many schools offer financial aid options, including scholarships to students who can show that they require assistance. In many of these cases, students need to maintain a minimum GPA.
Independently owned scholarships: Numerous private companies and organizations offer scholarships, fellowships or financial aid packages to students from specific backgrounds or who have demonstrated outstanding academic or extracurricular achievements.
Types of Financial Aid
There are different types of financial aid available to help you finance your undergraduate education.
Grants are usually based on a student's financial needs. They often do not need to be repaid as long as a student meets specific eligibility requirements.
Scholarships are gifted money. These contributions often depend on a student's academic achievements or unique traits, talents or interests.
Federal Work-Study jobs are part-time positions that assist students with their education expenses. These jobs are part time and usually related to a student's field of study. Full- and part-time students can apply.
A student loan is money that you borrow from the federal government, private financial institutions or other organizations. The money obtained through a loan, along with any fees and interest, needs to be repaid.
It can be a bit more difficult to obtain financial aid for graduate students. While there are limited grants available for these students, they can also benefit from other financial assistance programs like scholarships.
Degree in Social Work Scholarships
Social work scholarships are typically awarded to particular groups of people. They could be granted based on your background, field of study or where you or your parents work or have worked. For example, some scholarships are geared toward students focusing on a specific field of study like mental health. As another example, a scholarship could be awarded if a student is a part of a military family.
While some scholarships could only be a few hundred dollars, full or free-ride scholarships could cover everything, including your tuition and living expenses.
Although the terms "scholarship" and "fellowship" are often used interchangeably, they are not the same. Usually, the money received through a scholarship is a gift with no obligation to pay it back. A fellowship typically requires the recipient to complete an internship or other service commitment to pay off the funding they received. This commitment could be for one or more years depending on the terms of the fellowship.
Loans for Social Work Degrees
When you get a student loan, you borrow money to pay for your tuition. Student loans can be private or federal.
Students can borrow money from a credit union, bank, school or state agency in the form of a private student loan. Payment terms are set out by the institution that is loaning the money.
Federal student or parent loans are funded by the federal government. Direct subsidized loans are provided to eligible undergraduate students. Direct unsubsidized loans are available for undergraduate, graduate and professional students. Direct PLUS Loans can be obtained by graduate or professional students and parents of undergraduate students who are still dependents.
The federal government could also provide students with a Direct Consolidation Loan. This loan allows students to combine their federal student loans into a single loan instead of being required to pay off multiple loans.
In some cases, students could qualify for loan forgiveness, cancellation or discharge. In these instances, you will no longer be required to make payments toward your student loan. Students should review all requirements of any loan forgiveness program to be sure they qualify. Loan cancellation or forgiveness often relates to your job. For example, those working for a government or nonprofit organization could apply for loan forgiveness under the Public Service Loan Forgiveness Program.
Social Work Degree Grants
Grants are also sometimes called "gift aid" because the money does not need to be repaid. While this is similar to scholarships, grants are usually given based on students' financial need instead of their academic and extracurricular achievements.
Students could apply for grants from their college or career schools or from private or nonprofit organizations. They could also apply for grants offered by the federal government or state governments.
Although some grants are available for graduate and professional students, others like the Pell Grant are awarded only to undergraduate students. The first step in applying for financial aid (including social work grants) is to complete the Free Application for Federal Student Aid (FAFSA) form, which determines if you are eligible for government-funded financial aid.
Work-Study Programs for Social Work Students
Work-study programs help you find a part-time job to help you pay for your school fees. These programs are offered by around 3,400 postsecondary institutions throughout the United States. Jobs often involve community service work or work relating to your field of study. Full-time and part-time undergraduate, graduate and professional social work students could be eligible for the Federal Work-Study program.
Students can work on or off campus. Students who work on campus usually work for the school while students who work off campus could work for a private nonprofit or a private for-profit organization depending on whether the employer meets the program requirements. Participants in Federal Work-Study programs earn at least the minimum wage.
The number of hours a student works as part of the work-study program depends on the amount of funding awarded to a specific student and the established salary or hourly wage. These work hours should not poorly affect the student's health or academic progress and are usually limited to a maximum of 40 hours a week.
BSW Scholarships
There are a number of different scholarships for social work majors. While some of these are only offered to full-time students who study on campus, others are available to students who are completing an online BSW program.
MSW Scholarships
MSW scholarships are available to people from diverse backgrounds. Some scholarships require candidates to be enrolled in full-time studies while others consider students completing part-time or online MSW degrees.
Doctorate in Social Work Scholarships
There are various scholarships available to candidates pursuing a doctorate in social work. Some of these scholarships or fellowships are available to candidates pursuing an online doctorate in social work.
Social Work Scholarship FAQs
Social work scholarships vary in focus and eligibility criteria, and they have different application processes and requirements. Here are a few frequently asked questions to help you get on your way.
Can I apply for multiple social work scholarships simultaneously?
Yes, you can apply for multiple social work scholarships to fund your studies. You could apply and be rewarded one or more scholarships along with federal funding. In this case, the funding you receive from scholarships may reduce the amount of federal funding you receive. This does not mean that you need to pay more toward your tuition yourself. Instead, the funding you receive through a scholarship will replace some of the funding you would have received through a federal financial aid program.
What do I need to apply for a scholarship?
Each scholarship or fellowship will have its own application criteria. Scholarships aimed to assist individuals from a particular background will likely request that you provide proof of this. For example, you may need to provide documentation demonstrating your Native American heritage or membership in specific organizations.
More general scholarship submission criteria could include proof of identification and income, a completed application form and often an essay. You could also be asked to provide your transcript and information on the degree you are planning to pursue.
Can I apply for social work scholarships online?
Yes, most scholarships provide online applications. In fact, some scholarships only accept applications completed and submitted through their online portals. On the other hand, some organizations only accept hard copies of scholarship applications via mail. For scholarships offered through a school, you may be required to submit your scholarship application at the same time as your application for admission to the program.
Last updated January 2022.