Internet and Social Media Impact on Social Work
As more people turn to the Internet for news and information, traditional media sources like newspapers, print magazines, and even encyclopedias are slowly going extinct. For breaking news, some people turn to Twitter. For information on US History, people now use Wikipedia. To interact with friends and relatives, people now use Facebook.
It is more important than ever to ensure that people understand both the positive (support groups, access to information) and negative (misinformation, cyberbullying) aspects of the Internet and social media. Professionals in the field of social work cannot ignore these new forms of media and communication and must help ensure that clients and patients are using reputable sources of information.
To help social workers and health services professionals, we asked professors, academics, and social work professionals the following question:
How has greater access to information and the rise of social media (both the positives and negatives) impacted the field of social work?
Read below to see their answers. All professors were compensated to participate in this interview.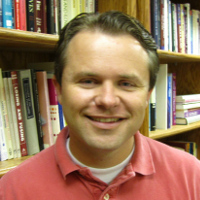 Dr. Jimmy A. Young, Ph.D., MSW, MPA (Assistant Professor in the Department of Social Work at the University of Nebraska-Kearney)
I always think greater access to information is a good thing. The negative thing in my opinion, with the rise of social media is that same information can often become diluted or people can easily be misinformed. There are plenty of examples of misinformation because of social media from major news networks reporting misinformation gathered from social media to senators being duped by fake news organizations like the Onion. This is again why I am a big fan of New Media Literacies and specifically the need to use critical judgement in the information we find using social media. We try to teach this skill in social work when critiquing research articles and other information and I think the same principle applies to the information we gather from social media.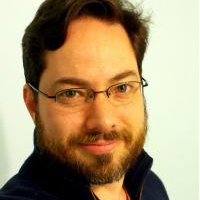 Dr. Jonathan B. Singer, Ph.D., LCSW (Assistant Professor in the School of Social Work at Temple University)
The biggest impact of social media has been in the ethical dilemmas it poses for direct practice social workers. Should you lurk on your client's blog? How do you address your client's friend request on Facebook? What happens if your client starts to follow you on Twitter? If you are a school social worker do you have any responsibility to monitor your students' use of social media as a way of stopping cyberbullying before it starts? These are just a few of the hundreds of questions that have emerged in the field with the advent of social media.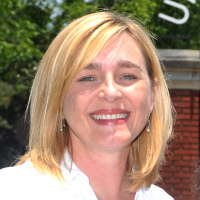 Dr. Laurel I. Hitchcock Ph.D., MSW, MPH (Assistant Professor of Social Work at the University of Alabama at Birmingham)
In an increasingly interconnected and technological world, individuals, families and organizations utilize and rely on social media and other digital technology to locate information, communication and access services. While many educators and professionals rely on social media networks to inform their practice, social work educators do not typically bring social media into their pedagogy as they prepare students for careers in social work fields. Social media and other forms of electronic communication are inextricable from social work practice today, and social work educators need to prepare students to use, manage, and shape how these tools will affect their interactions with clients and other professionals.
Social work students who use social media in the structured environment of the classroom will be well-equipped to locate and evaluate research, communicate with other professionals, and advocate for social change in communities. They will be prepared to inform practice settings and social service agencies of the benefits and challenges of using social media in the workplace.

Dr. Jodi Constantine Brown, Ph.D., MSW (Associate Chair of the Social Work Department at California State University, Northridge) and Rachel Wu (MSW Online and Offsite Program Coordinator at CSUN)
The rise of social media and technology have helped increase greater access and availability to news and information, both in the timeliness of sharing information, as well as crossing the barriers of time and space that existed prior to the growth of the online experience. Social networking allows people to build and sustain relationships and communities without regard to their global location, and the interaction between members can be as instant as face-to-face interaction. Positive impacts to the field of social work include the benefits of creating and nurturing relationships and communities beyond the barriers of time and space, and the ability to communicate has cost savings as well, minimizing the amount of time a person may have to travel from site to site for something that can be accessed online.
Still, there are challenges and negative impacts that result from the rise of social media as well, including the dangers of how to set safe parameters within online interaction for children, youth, and other vulnerable populations, and how isolating the online experience can be despite interaction with others because of the lack of physical, face-to-face contact. As the norms of social media and technology continue to shift, so must the field of social work to address the emergent needs and behaviors of people in an online setting. CSUN is proud to be a leader in the emerging online MSW field.

Dr. Pamela A. Yankeelov, Ph.D. (Professor and Associate Dean of Student Services at the University of Louisville, Kent School of Social Work)
The expansion of social media into social work practice and education has had a profound impact on the profession. Broadly and primarily, it has created greater access to information that informs practice and provides venues for education to people who previously only had limited access. The technology provides information about health and well-being for practitioners and consumers, based on the most current information. The technology itself becomes a tool of intervention, including web and mobile based software to manage behavioral health issues and other identified social problems. Concerning new educational venues, it has opened up social work education to the world. Students from rural areas or regions without access to social work education, those whose employment limits one's ability to attend school, and those in professions such as the military who face frequent location disruptions now have the ability to complete undergraduate and graduate degrees. It also provides opportunities for connectedness to the school with alumni, professionals from various areas of practice, those who share related areas of interest from illness specific groups to shared geographic interests.
This same expansion of opportunity also has corresponding challenges. The explosion of information requires users to know how to find pertinent data, to discern good information from bad, and to stay current in the face of rapidly changing discoveries. There are both risks and opportunities in the use of expanding technology. At this point in history, the trajectory of new knowledge and information is so steep, that there is no way to turn back the clock. It is important for the pioneers and end users to find ethical and value-based solutions to the use of this technology and to keep in check the potential for abuse that is part of the natural outcome of any change. That is why social work education needs to focus on knowledge development, information gathering skills, critical thinking to discern good practice, and an ethical framework to manage the use of the technology and the information.
Last updated: April 2020