How Social Workers Help the Homeless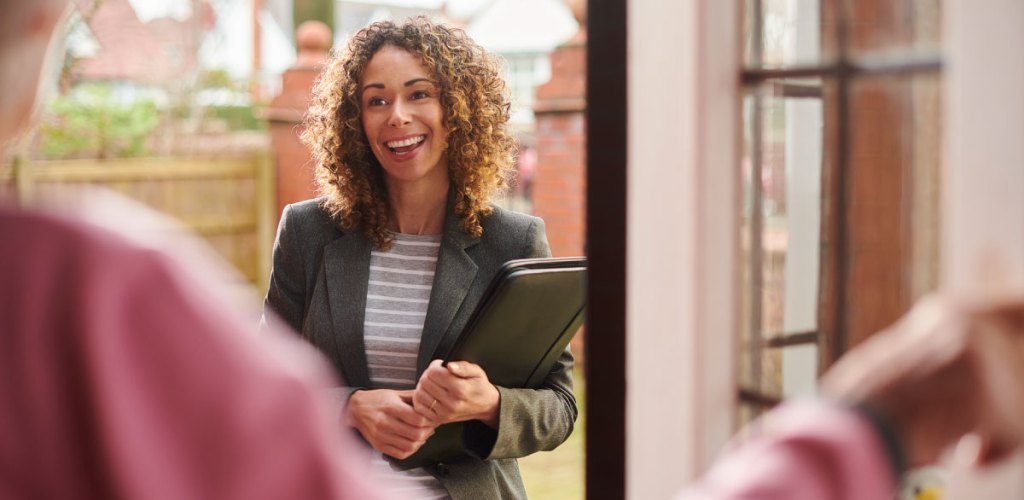 Homelessness is a pervasive issue that plagues communities across the country, both urban and rural.
Social workers can support those experiencing homelessness in a number of ways. They can provide counseling, housing, rent assistance, health care services and employment search assistance to a variety of clients, including those facing eviction or job loss. Advocacy is important in social work pertaining to homelessness as those experiencing it may also be a part of minority or high-risk populations. Social workers are key to helping build frameworks to protect and sustain the long-term needs and interests of people experiencing homelessness.
Why Social Work Is Important to Ending Homelessness
As of January 2020, 580,466 Americans were experiencing homelessness, according to the National Alliance to End Homelessness (NAEH).
Homelessness can have a ripple effect on society in terms of social barriers and public health threats. Those experiencing homelesness tend to lack health insurance or adequate funds to afford and access primary care services, according to a 2015 article on barriers to primary care. They also typically prioritize needs such as shelter and food over seeking essential medical services.
Contributing factors to homelessness may include poverty, chronic health problems, mental illness, substance abuse and addiction, domestic violence, lack of affordable housing, evictions, deinstitutionalization, decarceration, hospital and armed services discharges, youths who are unaccompanied, trafficking, and trauma. Furthermore, NAEH reported that people experiencing homelessness who have mental health and substance use disorders are more likely to have life-threatening physical illnesses and live in dangerous conditions.
It's important for social workers to play a role in helping individuals facing homelessness by minimizing the effects of homelessness on society. Social workers can advocate for policy change related to housing insecurity, social justice and homelessness, while working on the micro level of case management for vulnerable homeless populations. Social workers can help their clients obtain housing, even if temporary. Becoming a licensed clinical social worker can allow you to counsel clients experiencing homelessnenss for trauma and care for their overall mental health.
Advocating For People Experiencing Homelessness: What Social Workers Do
On the journey to becoming a social worker, you may ask yourself how to combat homelessness. There are many ways for social workers to advocate for those facing homelessnness, ranging from providing therapy services to promoting social justice. Here are some common steps social workers can take to combat homelessness:
Provide affordable housing. Social workers can link clients without homes to temporary housing and transitional shelters to help them have some shelter and rehabilitation.
Prevent eviction and assist with rent. Social workers can assist clients with government programs focused on rent assistance and eviction prevention by screening applicants to determine eligibility, interviewing and assessment, and counseling.
Provide healthcare and mental health services. Social workers can help their clients find access to health services and help them get Medicaid.
Develop employment programs. Social workers can help clients experiencing homelessness to find transitional jobs, individualized placement support and adult education.
It's important to note that in some cases, it takes more than counseling and psychotherapy alone for social workers to fully support their clients. Social workers have a responsibility to address homelessness by navigating systemic barriers of social, political and economic structures that can help stabilize homeless clients.
Resources for Social Workers Working to End Homelessness
From joining or volunteering for homeless organizations to reading about social justice, social workers and allies can become well-equipped to support people facing homelessness in their community. Explore the resources below.
Scholarly Articles and Case Studies Addressing Homelessness
Online Resources Addressing Homelessness
Identifying and Responding to Domestic Violence Among Poor and Homeless Women [PDF, 344 KB]. A guide by the National Health Care for the Homeless Council that focuses on assessing trauma and recovery, treating traumatized clients, and building a therapeutic relationship.
Audience: Homeless and Service Providers to the Homeless. Compiled by the U.S. Department of Labor, this list of resources, programs and important links related to homelessness is targeted at providers and social workers.
Local Homeless Assistance. This list of resources and homeless assistance by state can be found on the U.S. Department of Housing and Urban Development's website.
National Runaway Safeline. A crisis hotline number (1-800-RUNAWAY) for runaway youth who are at risk for homelessness.
National Center for Homeless Education. An organization providing resources on homelessness and education for homeless children and youth.
National Coalition for the Homeless (Fact Sheets). A series of fact sheets on how many people experience homelessness, healthcare and homelessness, LGBTQ and minorities homelessness, hunger and food insecurity, rural homelessness and more.
Substance Abuse and Mental Health Services Administration (SAMHSA): Homelessness Programs and Resources. A list of SAMHSA programs and resources dedicated to preventing and ending homelessness among individuals with mental and/or substance use issues.
Centers for Disease Control and Prevention (CDC): List of COVID-19 Resources for Homeless Populations. A list of resources from shelter guidance to symptom screening for homeless populations in regards to the COVID-19 pandemic.
National Organizations Addressing Homelessness in the United States
Last updated January 2022.