Guide to Private Practice Social Work for Prospective LCSWs

In this article:
What Is a Private Practice Social Worker?
Building a social work private practice is a challenging endeavor that requires initiative, professional experience in the field, organization, business savvy and maintenance of relevant licenses and certifications.
However, there are benefits of this career path that may outweigh the difficulties. For example, working in private practice can offer social workers the ability to specialize in a certain area of social work practice, control their schedule and the types of clients they see and build creative and innovative ways of helping people address their problems.
To help social work students and professionals better understand the challenges and rewards of starting their own licensed clinical social worker (LCSW) private practice and to outline some of the components to build and maintain a private practice, OnlineMSWPrograms.com created this Complete Guide to Private Practice Social Work for Prospective LCSWs.
This guide incorporates insights from experts in the field—LCSWs in private practice who have built unique and fulfilling businesses based on their specific passions within social work practice and psychotherapy. Interviewees were compensated for their participation.
Job description at a glance
Social workers help people cope with mental, behavioral and emotional challenges. They help with a wide range of situations, such as being diagnosed with a terminal illness or adopting a child.
Advocacy is an important aspect of social work. Social workers advocate or raise awareness to benefit their clients and the social work profession at the local, state and national level.
Most LCSWs who go into private practice are trained as therapists, though some may start business consultancies or, if they have macro-level experience, practices that help social service organizations with program development and research.
Education requirements
Master of Social Work (MSW) programs with a clinical concentration prepare students to sit for the licensed clinical social work exam and to become licensed clinical social workers. They help students with foundational social work courses, while also focusing on the skills needed to provide social work services and treatment to individuals and small groups.
Students learn advanced assessment techniques, how to promote, develop and restore mental health and social functioning, and how to diagnose and treat psychosocial problems. In addition, students are taught how to evaluate their own practice and intervention techniques.
Find out more about online MSW programs with a clinical social work focus.
LCSW private practice salary
Clinical social workers practice solo or in groups when they set up their businesses. Their services may extend beyond the office to such settings as primary care, school, courts and nursing facilities. Private practitioners, also known as independent practitioners, may also enter contracts to provide employee assistance services, which may be in the organizational setting.
According to the Bureau of Labor and Statistics, social workers earn an average of $50,470 per year in 2019. Salaries differ according to location and specialty, so this can be a factor when deciding where to set up a practice.
How to Become a Private Practice Social Worker
According to the NASW, some of the steps involved in working as a private social work (PDF, 4.8 MB) practitioner are:
Earn an MSW online or on campus from a CSWE-accredited institution.
Obtain and maintain clinical social work licensure in your state of residence.
Complete at least 3,000 hours or two years of supervised clinical work post-graduation.
Obtain a National Provider Identification (NPI) Number, which all mental health care providers must have to serve clients.
Research and manage the administrative and logistical aspects of setting up and maintaining a business, such as:

Obtaining a Federal Employer Identification Number (EIN) and professional liability insurance, if applicable.
Marketing one's practice with a website, marketing materials, promotional workshops and referral streams.
Evaluating and addressing the costs of setting up a business and obtaining relevant legal and/or accounting advice.
Regularly consulting experts in one's field and participating in continuing education and training to maintain skills and build a repertoire of therapeutic modalities.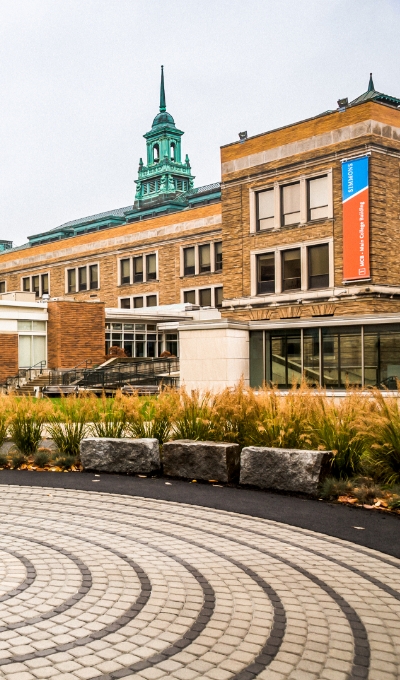 Simmons University
Simmons School of Social Work (SSW)
Master of Social Work (MSW)
Aspiring direct practitioners can earn their MSW online from Simmons University in as few as 9 months. GRE scores are not required, and the program offers full-time, part-time, accelerated, and advanced standing tracks.
Prepares students to pursue licensure, including LCSW
Full-time, part-time, and accelerated tracks
Minimum completion time: 9 months
info SPONSORED
Types of Social Work Private Practices
According to the NASW, social workers can work in individual or group private practice settings, or both.
Individual private practices
Social workers who run individual private practices manage all aspects of their business, including reaching out to, meeting with and billing clients; purchasing malpractice insurance; developing marketing materials; and renting office space. While they manage and absorb all the costs of their business, individual private practitioners also keep more of their total earnings, relative to private practitioners who work as part of group practices.
Group private practices
Group private practices are established organizations individual LCSWs can join. These practices generally have office space, billing and marketing infrastructures and potentially even group liability insurance already established, which can be helpful for LCSWs just starting to work in private practice.
Group private practices can also be helpful for LCSWs who would like to meet more professionals in the field and get more of a feel for private practice work before launching their own independent business. Group practices, however, tend to mean less pay (due to commission structures or fixed hourly rates), and LCSWs in group private practices tend to have less autonomy than those who create their own private practice.
Whom Do LCSWs in Private Practice Serve?
Licensed clinical social workers who establish their own private psychotherapy practices typically specialize in one or more client populations, depending on their experiences in supervised clinical settings and their preferences in terms of the types of clients and specific mental, emotional and behavioral issues they enjoy helping people solve. LCSWs in private practice can work with broad client populations, such as children, families and adults experiencing a variety of challenges. They also may specialize in targeted populations, such as professionals who need help addressing the mental and emotional barriers to career success, or members of the military who struggle with the mental and emotional aspects of their job.
Below is a description of the types of populations that LCSWs in private practice can support through individual and group psychotherapy, workshops, resource navigation services and other services.
Children and families
A common population LCSWs in private practice serve is children and families. Couples, families and children sometimes encounter mental, emotional, behavioral and/or relationship challenges. This can include marital problems; family conflicts; depression and/or anxiety; bullying, isolation and other social issues; domestic abuse (verbal and/or physical); academic or professional struggles; and substance abuse. Child and family social workers in private practice can address these challenges through individual therapy, group therapy, or a combination of both to help clients sort through the underlying causes of their problems.
Karin Stortz, LCSW, who runs her own private practice in Chicago, serves a variety of clients. "Children and adolescents make up the majority of my practice, though I occasionally work with adults and couples," she said. "I also work with many young people who are either targeted by or exhibiting bullying behaviors."
Social workers in private practice who specialize in supporting children and families often work for several years in settings that serve these populations before starting a private practice.
Amy Beaulieu, LCSW, who runs a private practice serving children and families in Bloomington, Indiana, said she worked with children, adults and families struggling with a wide variety of mental health and behavioral issues for several years before opening her private practice. "My first job after graduate school was working in supported employment with adolescents with emerging serious mental illness, and from there I moved onto working in foster care and just developed a niche working with children and families," she said.
LCSWs who work with children and families can specialize in certain issues these populations face. For example, Stortz said her experiences counseling children who have been victims or perpetrators of bullying have helped her develop expertise in bullying interventions and training parents, law enforcement and school staff to prevent and address bullying and cyberbullying in school. She also helps children and their families manage the emotional ramifications of bullying.
Beaulieu said her years of social work practice in pediatric, emergency medicine and foster care settings, as well as researching and developing programs for children's behavioral health, has enabled her to bring a broad and informed perspective to her work with children and families.
"I have also been able to help colleagues identify treatment models that would be effective in certain cases due to my expertise in evaluating evidence-based practices," she said.
Child and family social work is a broad field, and counseling these populations often helps LCSWs in private practice see the commonalities in the struggles that very different people experience. Whether she is working with children, adolescents, or adults, Stortz noted her clients typically struggle with similar mental, emotional and/or psychological barriers to their well-being, or to achieving certain goals.
"What I find with most individuals, regardless of their age, is that they feel 'stuck,'" she said. "Sometimes, that means they're trying to figure out a career or relationship, and other times they feel trapped by anxiety, depression or uncertainty."
Specialized populations
Depending on work settings and experiences, LCSWs in private practice may develop the knowledge and skills to specialize in helping client populations that grapple with very particular life challenges. For example, Donna Maglio, LSCW, who is an embedded military social worker for the U.S. Marine Corps in Camp Lejeune, North Carolina, runs her own private practice in Virginia. Maglio not only serves adults, children and families, but also supports veterans dealing with severe mental, emotional and behavioral issues as a result of their past work.
In her work for the USMC, Maglio's main focus is helping active military personnel with the mental, emotional and familial barriers to performing optimally at their jobs, while in her private practice, she works with veterans and military service members who need help managing the transition back to civilian life.
"Since the veteran population is either in the process of transitioning or has already transitioned to civilian life, we can start to unpack the stress and trauma that they have piled up over the years in a safe environment," she said of her work with veterans specifically. "I do a lot more work with post-traumatic stress, traumatic brain injury, anxiety, depression and sleep disorders in my private practice."
Maglio also helps veterans manage their relationships and meet certain life goals upon their return to civilian life. "Veterans are typically struggling with how to interact on a more regular basis with their families, how to find or maintain a new career, or how to navigate life as a full-time college student," she said.
Another social worker in private practice who specializes in helping a very specific sector of the population is Buck Black, LCSW, who is a child and family therapist based in Lafayette, Indiana, and the founder of Trucker Therapy, a counseling and therapy service for truckers.
"Truckers face isolation for days, if not weeks on end," Black said. "They are also involved in long-distance relationships because they are on the road for such an extended time. Relationships are so important for all of us to stay emotionally healthy. If truckers are not aware of this fact, or if they ignore it, their mood and emotions will deteriorate.
"As a result, truckers often have depression, stress and relationship problems. Not only does the isolation cause problems, but the sedentary lifestyle, demanding schedules, the fact that much of the public does not like truck drivers and strict regulations imposed upon truckers make life even more difficult."
Black provides in-person, phone and videoconference therapy sessions to truckers and their families to help them build a more positive mindset despite the challenges of their work. "Truckers usually cannot make office visits due to the fact that they are away from home for long periods of time," he said. "Without these distance services, the clients usually go without services or have several weeks between visits, which is not very effective."
During his sessions with truckers, Black incorporates stress relief, positive reframing and mind-body connection exercises, and helps them develop a holistic plan to improve their physical, emotional and social health. "It is so important for the client to find positives in their life, replace negative thinking with more positive thinking, and develop new and healthier ways to think about their situation. There is also a need to help the client find ways to relax, such as finding a hobby that they can do while in the truck or even practice relaxation skills that work for them. The mind-body connection should not be overlooked."
Working professionals
Some LCSWs who work as therapists in private practice develop a specialization in helping corporate professionals who wish to understand the mental, emotional and social barriers to their desired professional performance and career advancement. Mary Pender Greene, LCSW, works as a psychotherapist, career coach and corporate executive trainer in her private practice in New York City.
Pender Greene says she focuses on three main industries: health care, legal and media. "Issues include recruitment, retention, management, promotions, compassion fatigue, underachieving, leadership, staff development, staff relationships, networking, mentorship, team building, change management, compensation, negativity, supervision and self-esteem."
Pender Greene conducts in-office sessions with adults seeking strategies for career development. She also creates and hosts individual and group training, workshops and organizational assessments in corporate settings. Through her career coaching and corporate consulting work, Pender Greene combines her knowledge of psychology and relationships with her numerous classes in organizational development, diversity and multiculturalism in the workplace, and group dynamics. She encourages social work students who are interested in helping people with career development (both in office sessions and in corporate settings) to gain additional training outside their social work education.
"I took courses and workshops on staff development issues and studied organizational consultation and groups at the William Alanson White Institute and Tavistock," Pender Greene said. "There, I learned about organizational life. The most important thing that I learned, and truly internalized at the White Institute, was that an individual in a group or organization is no longer just an individual. In other words, it's not about me, which makes dealing with criticism much easier."
Despite her numerous corporate and organizational classes, Pender Greene also emphasized the value of clinical training in recognizing and addressing professional challenges among individuals and groups. "The clinical background is being increasingly undervalued," she said. "What is truly needed is a blended skill set of both clinical and business expertise. This combination of wisdom gained by experience and practice, compounded with business and financial education, is essential to address the complex issues that challenge present-day social service and other organizations."
Marsha Stein, LCSW-C, is another psychotherapist who developed corporate and organizational classes as part of her private practice. "I do many different types of training. I do leadership development training and others on challenges such as dealing with generational diversity in the workplace," she said. "Right now, I'm working on a training that I'm going to be delivering called Social Intelligence for Leaders. I work with a lot of scientific people who then become managers and are unfamiliar with the managerial role, and would like to develop more soft skills such as people skills."
Stein specializes in incorporating a specific therapeutic modality, psychodrama, into her corporate settings work. "My trainings use psychodrama, which is a particular methodology that involves action simulations," she said. "Instead of just doing lectures, I make these trainings interactive so that people enact and implement what they wish to learn. Psychodrama is an action psychotherapy that uses guided dramatic activities to explore and address issues that an individual or a group faces in a professional or personal setting."
Larger communities (macro-level private practice work)
Some social workers in private practice also have experience in macro-level social work, such as research and program development. For example, alongside her child and family private practice, Beaulieu provides consultative services, technical assistance and staff development services to children's behavioral health systems of care.
"'Systems of care' is a much-used term that can imply many meanings. In the field of children's behavioral health, the most common understanding of 'systems of care' is the notion of a responsive system of services for children, youth and families that is consumer-driven, family-focused and cost-effective," Beaulieu said. "Systems of care initiatives often seek to 'braid' various funding streams together to more effectively serve families that often find themselves involved in multiple systems, such as juvenile justice, child welfare and mental health."
Beaulieu explained how she developed the skills she uses in her program development consultancy. She was a policy associate for Children's Behavioral Health and Child Welfare for the University of Southern Maine and the Maine Department of Health and Human Services, Office of Child and Family Services.
"I coordinated program development, professional development and research projects for staff of the State of Maine Department of Health and Human Services," she said. "Most of my work focused on identification and implementation of evidence-based treatment models for children with disruptive behavior disorders and autism spectrum disorders."
Beaulieu encourages social work students and professionals to see themselves as uniquely qualified to enter program development and research roles aimed at improving social and human services.
"Social workers are crucial, at both a macro and micro level, in developing and delivering services within the system of care. Social workers are uniquely trained to be able to view services from a systems perspective and then translate this knowledge to how services will work at the individual and family level," she said. "Therefore, social workers are very effective program developers, able to design systems that will flow logically from identified needs to desired outcomes."
What LCSWs in Private Practice Do
Some of the main responsibilities LCSWs in private practice include working with clients on relationship problems, mood disorders, chronic mental illness, antisocial behavior and personality disorders. The scope of practice or responsibilities may vary by state. It's important to check state/local requirements..
Individual and group psychotherapy
The core of most LCSWs' private practices is typically solo or group practice. LCSWs in private practice generally use the same methods to support their clients that they used in their past supervised clinical work. However, the flexibility of private practice also enables LCSWs to add less conventional methods to their practice or build a niche around one area of psychotherapy.
Conventional therapeutic modalities
LCSWs in private practice use core clinical social work modalities such as cognitive behavioral therapy, dialectical behavioral therapy, harm-reduction techniques and supportive psychotherapy. Such modalities generally focus on giving clients the tools to manage difficult thoughts and emotions, while also providing them with support and validation during their progress toward their goals. (For more information on these and other clinical social work modalities, check out our Guide to Clinical Social Work or NASW)
Specialized modalities
One way that LCSWs in private practice can develop a niche is by specializing in one or more therapeutic modalities they find to be particularly powerful, or which align with their interests. Examples of such specialized psychotherapies are equine assisted psychotherapy, psychodrama, wilderness and adventure therapy, and expressive arts therapy. Many of these therapies are more intensive and/or experiential than more-traditional modalities and may require additional training and certifications before they are used in private practice.
Equine assisted psychotherapy
Equine assisted psychotherapy (EAP) incorporates supervised work with horses into a client's mental, emotional and behavioral treatment plan. Therapists interested in offering EAP must be certified by the Equine Assisted Growth and Learning Association (EAGALA) and work with a horse professional during EAP sessions, which are typically held in an outdoor arena.
Maglio, LCSW, is EAGALA certified and uses EAP extensively in her private practice. "Equine assisted psychotherapy uses horses for life-skills learning and emotional growth, as well as for organizational team building and leadership development," she said. "In EAP, a licensed mental health professional and an equine specialist work together with clients and horses to address specific goals."
During EAP sessions, clients interact with the horses for emotional therapy or to complete goal-oriented tasks in the arena that illustrate their life mindset and approach to problems. "The activities serve as metaphors for the issues or challenges that the clients want to work on," Maglio said "EAP can be a great alternative approach to traditional office sessions, or can also be used to enhance office sessions. Since EAP is an experiential modality, clients have reported that one session in the arena can be equivalent to about three sessions in an office."
The exercises clients complete in the arena can give them and the therapist important information about clients' attitudes and approaches to various problems. For example, Maglio described one activity she completes with her clients in the arena, called Life's Little Obstacles.
"The client's task is to pick a horse from the herd and get the horse to go over a small cross-rail jump without talking, touching the horse or bribing it with food," she explained. "Typically, the client will name what the obstacle represents, such as a goal or issue they are experiencing. We do this activity all of the time. I've never seen it done the same way twice, because the way that a person completes that task is unique to them, and it also gives us information on how they typically approach life."
After her client completes this and other activities in the arena, Maglio will often discuss the EAP session with her client in an in-office session. "I have found over the years, especially with my military clients, that some people will need to process what they did in the arena while sitting down in my office a few days later, before they are ready to return to the arena, especially those who may have traumatic brain injury."
Psychodrama
Another example of an experiential modality is psychodrama, which is an action-based psychotherapy that uses dramatic exercises to explore and address issues faced by an individual or group. During psychodrama sessions, participants act out certain scenarios under the supervision and guidance of a therapist and/or certified psychodramatist. These scenarios could be past experiences, future challenges, dreams, or hypothetical scenarios. By simulating these situations (sometimes with trained actors and actresses) and having clients act out their responses either as individuals or in groups, LCSWs trained in psychodrama can help clients see firsthand in a safe space how they would manage tough social, familial and/or professional situations.
Psychodrama is also helpful outside an in-office therapeutic setting. As both a licensed psychotherapist and certified psychodramatist, Stein mainly uses psychodrama in the staff training she develops and implements for a variety of professional organizations. She explained how she used psychodrama to train police officers in handling dangerous or rapidly escalating situations.
"One of the techniques in this modality is role-playing, but it's much more than that. For example, when I trained the police department, I did a jail diversion program with them where I trained them in de-escalating situations with psychotic people," she said. "Instead of just giving them a lecture, I brought in trained psychodramatists who would play the role of psychotic individuals. The police would have to intervene with them in real time."
Expressive arts therapy (music, visual arts and storytelling)
Another powerful therapeutic method is expressive arts therapy, which is defined as the use of visual arts, music, dance and storytelling to guide clients through processing past experiences and developing the insight and skills to tackle current and future challenges. In expressive arts therapy, LCSWs and therapists may ask clients to either be an audience to or a creator of art.
Donna Maglio, LCSW is EAGALA certified, explained during a session, the therapist may ask the client to listen to music, view one or more drawings or paintings, or read certain stories that relate to the challenges they are facing. Clients' reactions to these works can be a starting point to exploring the complex issues underlying problematic thoughts and behaviors. For example, mythic tales or fables might resonate with an adolescent who is experiencing obstacles in his or her life. They might benefit from encouragement and a model of resilience and/or sound decision-making in the face of adversity.
Therapists may also ask clients to express their feelings, thoughts, past traumas and/or aspirations for the future through writing, painting, drawing, or dance, depending on the clients' interests and comfort level. By expressing their emotions through an artistic medium, clients can learn about their complex feelings while also benefiting from therapeutic self-expression and a creative outlet that boosts their confidence.
Adventure-based therapy
Adventure-based therapy is the use of journey or goal-oriented activities to encourage clients to examine and discuss their personal challenges, while developing the skills to address these challenges from a mental, emotional, behavioral and social standpoint. Examples of adventure-based therapies include wilderness therapy and cooperative or team-building games.
Wilderness therapy is the use of guided, supervised trips into the wilderness as a way of developing social bonds, processing and addressing personal challenges, and building problem-solving, communication and interpersonal skills, as well as emotional resilience. Wilderness therapy can take many forms and can be used to address a variety of issues. Due to the potential risks associated with wilderness adventure-based therapy, LCSWs and therapists who are interested in this modality may undergo training and may require additional certifications. As wilderness therapy is a deeply involved modality, it is often delivered through a larger program consisting of a team of therapists that leads groups of adolescents or adults through exploratory trips, team-building exercises and/or discussion groups in a wilderness setting. Wilderness therapy requires considerable supervision and structure, as well as client receptivity and resilience to be effective.
Cooperative or team-building exercises place clients in challenging situations that can rapidly build their insight into behavioral, emotional and social problems that are hindering their ability to achieve their goals or connect with others. Cooperative games therapy can involve a team of therapists who facilitate a larger event that requires numerous clients to work together to achieve a goal. Examples of such cooperative games include high ropes courses and other obstacle course games.
While adventure-based therapy is often group-based, in terms of the client participants and the therapists who facilitate these therapeutic sessions, LCSWs and therapists in private practice may also incorporate elements of adventure-based therapy into their work with clients. For example, due to the goal-oriented nature of the therapeutic exercises and the emphasis on pushing one's boundaries, a trip outdoors to a nearby park during a therapy session or the assignment of smaller adventures that clients complete in between sessions can qualify as adventure-based therapy.
Workshops and other educational programming
In addition to the wide variety of therapeutic modalities they can incorporate into their work with clients, LCSWs in private practice may develop and deliver workshops and presentations on topics that interest them and are relevant to their practice. These workshops can benefit members of the community while also marketing practitioners' qualifications and services.
In addition, LCSWs in private practice can make workshops and educational programming a regular part of their services if they garner sufficient and sustainable community interest. For example, Stortz offers training to parents, school administrators, camp counselors and other members of the community on topics that are relevant to children's mental, emotional and behavioral health, such as bullying, cyberbullying and positive youth development.
Maglio hosts free workshops and presentations on mental, emotional and/or behavioral issues that are relevant to families in her community. "When the opportunity arises, I also give presentations in the community on various topics like social skills or parenting styles that will also generate referrals," she said.
Pender Greene hosts workshops on relationships, professional skill-building, leadership skills and career development, and presentations for religious leaders who wish to provide resources and emotional support to members of their congregation. "My workshops cover such topics as team building, networking, self care, mentorship, expanding influence, assessing opportunities, exiting with grace and dignity, dealing with a difficult boss or difficult employees, managing up down and across, coaching, supervisor as a coach and building a virtual board of directors," she said, referring to a group of trusted advisers one can depend on for unbiased, informed and educated opinions on professional and personal matters.
Stein hosts corporate training and interactive workshops in corporate settings to help employees and company leaders address mental, emotional and social barriers to optimal productivity, efficiency and workplace happiness. She also delivers presentations in work settings and communities on mental and emotional health topics, and behavioral or lifestyle advice.
"I'm also called upon as a social worker to go out and give training on emotional health topics. For example, Aetna might call me and say, 'Can you give a workplace training on stress management?' Topics I cover include work-life balance, dealing with aging parents, emotional intelligence and teamwork," she said. "These workplace trainings generally involve a PowerPoint presentation during which I define a particular issue, discuss people's experiences with this issue and introduce strategies to manage and combat the issue."
Administrative responsibilities
An important part of running a private practice as an LCSW is handling the administrative aspects, including billing clients and/or insurance, maintaining client records, managing office space rentals, paying quarterly taxes, obtaining professional liability insurance, marketing the business online and maintaining a steady referral stream.
"As a therapist in private practice, you're not just helping people with their problems," Stortz said. "You're also running a small business, so you have to think about your location, your office, marketing, insurance—the list goes on."
Maglio also described the numerous responsibilities one must balance when running a private psychotherapy practice as an LCSW. "One needs to be especially diligent about certain administrative procedures that are typically handled by an office manager or are already in place by the larger agency/organization where you are working," she said "These can include making sure the proper intake paperwork has been both created and administered, charts are stored properly and you are up to date on various laws such as privacy laws, or laws specific to the state in which you are practicing."
Advice for LCSWs on How to Work in Private Practice
A private practice can be challenging, requiring LCSWs to manage working with clients while also running a business. LCSWs in private practice may also have to contend with a less regular or reliable income stream, as it depends entirely on client sessions. However, with proper organization, regular skill-building, strategic efforts to gain expertise in certain areas of interest and consistent marketing/community outreach, LCSWs may be able to build a strong client base and maintain a successful and rewarding business.
Here is some advice LCSWs give social work students and professionals about how to build a sustainable private practice.
Specialize strategically
Several LCSWs in private practice explained the power of developing a niche—becoming an expert in assisting very specific client populations, and marketing oneself accordingly. Beaulieu, whose clinical private practice primarily serves children and families, advised social workers considering private practice to develop a sense of the populations with whom they work most effectively and to actively seek professional experiences with these populations to build expertise.
"Once you are mid-career following several years of experience, I think it is wise to specialize and focus on your 'niche' population," she said. "This will give focus to your work and help establish you as a true subject matter expert." Building this expertise takes time, however, and Beaulieu also encourages social work students to start their career with an open mind. "Working with a broad lens in the initial part of your career will help you find the area where you can be most effective as you gain experience," she said.
LCSWs in private practice may also find it helpful to specialize in certain modalities to help build a clientele of individuals for whom other modalities have not worked. For example, Maglio's specialization in equine assisted psychotherapy brings clients to her who have not been able to adequately address their issues in traditional office settings. "I have other therapists contact me because they may be stuck with a particular client and they want to see if EAP would be a good option for them," Maglio said. "The therapist will either accompany us in the arena or will be in touch for follow up by phone."
Stay organized (and hire help as necessary)
Maglio outlined some of the regular administrative tasks that LCSWs in private practice should complete. "If you accept insurance, you will need to stay up to date on billing procedures, understand how to submit claims to insurance companies and make sure you allow time to follow up on these claims so that you will get paid," she said. "You will need to develop a bookkeeping method to keep track of your income, business expenses, mileage, etc., and learn how to file quarterly taxes or hire an accountant to assist."
Hiring help for administrative duties such as developing marketing materials, billing insurance, or managing finances such as taxes and budgeting can be helpful, particularly if it allows you to focus on therapeutic work and connecting with clients. "One of the most important things I've learned is that if you don't know how to do something well, solicit someone's help. Paying for professional services is worth it," Stortz said. "Personally, I rely on a website designer and an insurance specialist. Knowing that they're taking care of more technical matters relieves a great deal of stress. I'd also say that it's important to stay on top of things as you build your practice. Find ways to stay organized—for instance, I use an online appointment-scheduling service that sends automatic reminders to my clients."
Marketing consistently
Consistently marketing your services is also key, Maglio said. She recommends social workers in private practice market their business through multiple avenues.
"I find clients through word of mouth, my website, advertising on psychologytoday.com and going to professional networking events," she said. "A professional, informative website and business cards are essential to growing a private practice."
Connecting with colleagues, potential clients and professionals in the community who interact closely with potential clients is also important. "At the start of my private practice, I made a point of personally introducing myself to key people in the community, such as doctors and school counselors, because they make a lot of mental health referrals and I wanted to make sure they had my business cards," Maglio said. "Now, I will send business cards out about once a year to the local doctors, guidance counselors and child study teams. Since I worked in the schools, I also receive referrals from teachers and guidance counselors with whom I previously worked."
Seek Mentors and Educational Opportunities
Seeking the guidance of mentors at the outset of a social work career and when launching a private practice can be incredibly helpful. Continuing education is also important. Pender Greene said she engaged in continuing education and found mentors in organizational structure, corporate leadership and workplace dynamics.
"I was not informed early in my career about the need for specific hard skills in order to function as an effective leader. All I wanted to do was clinical work, and I was quite comfortable not knowing or acquiring these business skills," Pender Greene said. "Nevertheless, I continued to expand my knowledge and learn my craft with continuing education in family, group and couple therapies, then short-term, long-term therapies, coaching, clinical supervision, administration and business. This is what my supervisors and mentors advised, and for their wisdom, I am most grateful."
Stein also recommended that students and practicing social workers seek additional training and certification in the areas in which they would like to specialize in their private practice. In discussing recommendations for social work students interested in corporate counseling, she said, "I would encourage them to seek out and earn any relevant certifications on top of their MSW degree to show their qualifications in training in a corporate environment and their understanding of corporate concepts."
Social workers interested in starting their own private practice typically learn as much as they can about the processes and procedures involved in establishing an independent business. Starting a business can be intimidating, but there are resources available.
Maglio recommends that social workers just starting their private practice look for seminars and workshops in their community that cater to prospective or new business owners and to browse reputable online resources for helpful information. "Taking a basic business and marketing class would definitely be helpful, whether in school, online or in the community," she said. "There is so much available in the community, and much of it is low cost or even free.
"I met with an attorney and an accountant during my setup to make sure I was covering all of my bases and both offered free one-hour consultations for the first meeting. I also took a free class offered in my community for small business owners that provided all of the nuts and bolts on how to get started. I think once people figure out that they want to do private practice, and they have gained enough clinical experience to do so, the resources are there. You just have to use them."
Networking with colleagues and other LCSWs in private practice can also be enormously helpful for social workers who would like to learn more about the steps to starting and maintaining a private practice. "I consulted a lot in the beginning with my colleagues in private practice so that I knew how to obtain an EIN number and register my business both federally and locally," Maglio said, "Finding a mentor to help guide you with developing the proper paperwork, record-keeping, etc., is valuable. I had several assist me when I was starting out and have helped many new therapists do the same."
Maglio also recommends social workers consult books and reputable and relevant web resources about starting businesses. "I also read several books on basic marketing for small business owners," she said. "Also, the U.S. Small Business Administration is a good place to start, and each state has its own chapter. In New Jersey, it was called the Small Business Development Center, and each county had its own chapter."
Why LCSWs Decide to Work in Private Practice
Despite the challenges of starting and managing a small business, private practitioners interviewed in this article said the independence of private practice is deeply rewarding.
Maglio shared the drawbacks and the benefits of starting her own business. "One drawback has been financial, in that you never really know how much income you will earn at the end of each week due to inclement weather or client cancellations or no shows," she said. "Another drawback is potential isolation from colleagues depending on where your office is situated, so it is important to make an effort to stay connected through networking events or peer supervision."
Yet for Maglio, these drawbacks are worth the autonomy that private practice affords her. "For me, the benefits of having my own practice gives me the flexibility to set my own hours and fees, offer modalities such as EAP that might not otherwise be feasible and be selective about which client populations I feel I am best suited to serve," she said. "It also gives me the opportunity to expand beyond the direct client sessions, by presenting workshops, giving presentations, writing articles and guest lecturing in graduate classes."
Stein said being in private practice has allowed her to focus even more on the clinical work she enjoys. "It's wonderful being in private practice. You're your own boss. You don't waste time with bureaucratic stuff, so you just do clinical work," she said. However, she also recommended that social workers be cognizant of the potential challenges of private practice, such as isolation and the possibility of feeling overwhelmed by the many and varied tasks of running an independent business.
To address these challenges, Stein recommends social workers stay active in the community by networking with professionals and engaging with members of the community through workshops and talks. She also advises private practitioners to continually check in with themselves to make sure they are enjoying their independent work, and to constantly seek ways to improve their practice and their job satisfaction.
"Networking with other therapists is crucial. You need to make sure to connect with other therapists and social workers, both in supervision groups and out," she said. "Manage your own marketing and make sure that you are not isolating yourself. Know the strengths that you bring to the table as a clinician and understand the types of clients you would be able to best help. Aside from the logistical challenges of being in private practice, I've found it to be wonderful, especially if you're a person who is self-motivated and self-directed."
Stortz emphasized the importance of knowing oneself (i.e., your motivations, capabilities and limitations) before starting a business. "First, I think it's important to understand why you want to be in private practice," she advised. She said working in private practice often requires planning and several years of relevant clinical social work experience. "It's important to experience a variety of environments as a therapist, because it will give you a better idea of where your strengths lie. Even if you do ultimately enter private practice, those early years in entry-level positions will always inform your work," she said.
To build a private practice, LCSWs typically have an extensive and varied background in clinical social work (and macro social work, depending on their desired specializations), a strong knowledge of therapeutic modalities, organizational skills, a proactive mindset, resilience and self-awareness.
Find out more information about how to become a licensed clinical social worker or reach out to a professional if you're considering social work as a career option.
Sponsored CSWE-Accredited Online Social Work Degree Programs
University and Program Name
Study Length
Enrollment Type
Field Placement Support

University of Denver

Master of Social Work (MSW)

info SPONSORED

As few as 12 months
Full-Time and Part-Time
Support Available

Fordham University

Master of Social Work (MSW)

info SPONSORED

As few as 16 months
Full-Time and Part-Time
Support Available

Simmons University

Master of Social Work (MSW)

info SPONSORED

As few as 9 months
Accelerated
Full-Time
Part-Time
Support Available

Howard University

Master of Social Work (MSW)

info SPONSORED

As few as 12 months
Full-Time and Part-Time
Support Available

University of Southern California

Master of Social Work (MSW)

info SPONSORED

As few as 16 months
Full-Time and Part-Time
Support Available

Syracuse University

Master of Social Work (MSW)

info SPONSORED

As few as 24 months
Full-Time and Part-Time
Support Available

Case Western Reserve University

Master of Social Work (MSW)

info SPONSORED

As few as a year and a half
Full-Time and Part-Time
Support Available

Baylor University

Master of Social Work (MSW)

info SPONSORED

12-36 months
Accelerated
Full-Time
Part-Time
Support Available
info SPONSORED
FAQs
Can social workers provide therapy?
Social workers can provide psychotherapy just like psychologists, psychiatrists and other counselors, but it's also important to check with the state in which you intend to practice. Interested social workers are trained to perform psychotherapy, with a particular emphasis on connecting people with the community and support services available. They undergo different training, however, than psychologists and psychiatrists.
Social workers take graduate courses on human behavior, psychotherapy and community resources. They also undergo two years of graduate training, followed by two to three years of supervised clinical work.
Can an LCSW have a private practice?
LCSWs can certainly set up a private practice if granted by their state, either alone or in a group with other social workers. Many LCSWs in private practice specialize in a certain area of social work, such as children and families, specialized populations, working professionals or larger communities.
LCSWs in private practice may find they can control schedules and the types of clients they see and can build creative and innovative ways to help people address their problems.
Are social workers in demand?
Social workers are in demand. According to the Bureau of Labor Statistics, employment of social workers is expected to increase by 13% from 2019 to 2029—much more than the average for all occupations. Employment of health care social workers is projected to grow 14%. There are expected to be over 181,000 more social work jobs in this period.
How much does a private practice LCSW make?
Most LCSWs who enter private practice are trained as therapists, though some may start business consultancies or, if they have macro-level experience, practices that help social service organizations with program development and research.
The median annual wage for social workers is $50,470, according to the Bureau of Labor Statistics. Pay differs according to location and specialty.
What is the difference between a social worker and a psychologist?
Social workers attend graduate school in social work, earning an MSW or LCSW degree. Training usually includes two years of coursework and practical experience working at community agencies. Social workers are trained to perform psychotherapy, with an emphasis on connecting people with the community and support services available there.
Psychologists attend graduate school in psychology. The American Psychological Association recognizes the Ph.D., Psy.D. and Ed.D. degrees as the minimum requirement for psychologists.
Psychologists in a few states can prescribe psychiatric medications with additional training. Social workers cannot prescribe medications.
Last updated: July 2020