Interview with Professor Carol Schneweis – Assistant Professor and MSW Distance Coordinator at the University of North Dakota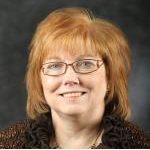 About Assistant Professor Carol Schneweis, MSW, LICSW: Professor Schneweis began teaching part time in the Department of Social Work at the University of North Dakota (UND), in 2001, joining the faculty full time in 2006. At that time, she became the Distance coordinator of what was then a new, but small, cutting edge distance MSW program. During her time at UND, she has taught most of the foundation and advanced micro courses, and is currently teach Field Seminar, Clinical Diagnosis and Play Therapy.
Professor Schneweis also earned her MSW from UND twenty years ago and immediately after graduating began her career providing therapeutic services for children who had experienced trauma. With her independent clinical license she continues to provide clinical services to children one day per week. Carol Schneweis was compensated to participate in this interview.
[OnlineMSWPrograms.com] Currently, there are approximately 20 universities offering fully online MSW programs. How long has the program at UND been offered and how is it structured?
[Professor Schneweis] The University of North Dakota was a pioneer in online distance education when we began offering a foundation MSW program in January of 2006. We began with a group of 11 students (without a bachelor's degree in social work). We now have over 120 students in our distance program at any moment in time. Our classes are offered using Adobe Connect Professional. Students log into the classroom with a URL, and use a headset and camera to actively participate in every class. While classes are recorded in the event a student must be absent, we expect students to attend the classes live. Classes are typically held on Tuesday, Wednesday and Thursday evenings for one hour and forty minutes. Students have the choice of registering for a 6:00 pm or 8:00 pm CST course.
We offer two entry points, the first, the Foundation program, is for those students without a bachelor's in social work. This program begins each January, we typically admit a cohort of between 25 and 30 students. It is a 60 credit program, at 6 credits per semester, students are enrolled for 10 semesters, which is 3 ½ years. The deadline for applying to this program is June 15, the year prior to beginning. We do not offer the foundation program on campus, however the core curriculum is modeled after our campus BSSW curriculum, enhanced for the graduate learner.
Students who enter the program at the foundation level are required to come to campus on two separate occasions. The first is for 4 days and occurs in mid-late June when they are in their second semester of course work, taking the Groups and Communities courses. The visit includes intensive labs for skill development in facilitating treatment task groups, orientation and preparation for the field internship which will occur the next semester. The second campus visit, 6 days long, occurs in mid-October of the sixth semester when the students are taking Advanced Generalist Families and Advanced Generalist Treatment Groups. Again, the campus visit includes intensive labs for curricular skill development.
The second program, we call the Concentration program, is for those who already have a bachelor's degree in social work or who have completed our foundation program. It is a 36 credit program which begins in the summer session, every May. These students join a cohort of foundation students who are entering the advanced curriculum. We typically admit between 20 and 25 students at this entry point. This program is six semesters in length. Again students take 3 courses (6 credits) each semester and classes are typically, Tuesday, Wednesday and Thursday. The 6:00 pm or 8:00 pm CST courses are a student's choice. The curriculum for this program is identical to the program offered on our campus. Referred to as Concentration students, this group is required to come to campus for 6 days, in mid October, for the intensive labs described earlier.
Both programs are only offered part time and it is not possible to complete the programs in a full time format. Students in both programs typically take 6 credits per semester and stay on the cohort track, however, sometimes, "life gets in the way". When that happens we have students who slow the program down or who take a leave of absence. A leave of absence, is typically for one year, with the student rejoining another cohort. The trajectory of the program is contingent on completing the courses in order. Completion of course work and participation in the campus visits are required prior to entry into field education. Even with what seems like a lock stepped process, we work with students to provide as much flexibility as possible in support of their completion of the program.
[OnlineMSWPrograms.com] UND's online MSW program is an Advanced Generalist program. For students who are just starting to research online MSW programs, can you briefly describe what it means to be an Advanced Generalist program? Does the program prepare students for a career in direct-service social work, clinical social work or both?
[Professor Schneweis] An Advanced Generalist degree in Social Work, means the student is prepared for the complexities of intervention and assessment at all system levels. Students in our program complete individual courses in working with Individuals, Groups, Families, Communities, and Organizations. We prepare students to work in settings where they need to engage in interdisciplinary teams, policy, practice, advocacy, and social justice.
Our graduates work in many settings ranging from the micro to the macro, for example, they become policy makers, administrators, school or medical social workers, and clinicians. Even though our program is a Generalist program, many students do become clinical social workers. Each state has different licensure laws so we recommend that students familiarize themselves with their own state requirements and select electives that best meet their long term goals. We also work with students to secure their final field internship in a setting that both provides generalist skills while allowing them to focus on their particular career interest.
[OnlineMSWPrograms.com] For students who want to become licensed clinical social workers, licensing requirements vary by state. What advice do you have for students in terms of researching the requirements in their state of residence and how does UND help with the process?
[Professor Schneweis] In the first orientation, we suggest that students contact their State Social Work licensing board to ensure they clearly understand the expectations for licensure. We will then assist students in identifying how UND's curriculum aligns with those expectations and help identify electives and field placement choices that will best prepare them for clinical licensure, if that is their goal.
[OnlineMSWPrograms.com] Field Education is a major component of MSW programs and requires a significant time commitment from students. Many online programs are geared towards working professionals, how do you recommend students balance field education with other responsibilities?
[Professor Schneweis] I wish there was a magic wand to provide more time in the day during the field internship, but alas. . . without a doubt this is a time when students are stretched even thinner as they work to meet the demands of the program and their lives. Our foundation field placement is 450 hours and occurs over 2 semesters. Students must put in between 12 and 14 hours a week to fulfill this time commitment. We ask students to begin speaking with their employer's during their first semester, to work toward creating at least one day per week when they have the flexibility to be in the field agency. The remaining 4-6 hours may be fulfilled in the evenings or on weekends when the agency is also open. We feel the work week experience is critical for integration into the agency and provides a richer learning experience for the student.
The Concentration field internship is 500 hours and may occur part time over two semesters (14-16 hours per week) or if life allows, the student may do this internship in only one semester, requiring about 40 hours per week. Again if the placement is part-time, we ask for at least one day during the work week to be cleared for the internship. Amazingly enough, the vast majority of our students are able to accommodate this expectation. Obviously, a full time internship requires the student to be available all five days of the week.
Perspective students often want to know how field internships are secured. At UND we have a team of field faculty who work collaboratively with students to identify career interests and find a placement in or near their community that meets the learning expectations of the program and fits with the student's goals.
[OnlineMSWPrograms.com] What advice do you have for professionals who are considering earning a MSW and possibly entering the field of social work for the first time?
[Professor Schneweis] If they have their BSW already, I recommend that they gain some work experience in the field prior to applying for graduate school, particularly a distance program. If they do not have a BSW, I would recommend work experience in the human services field.
[OnlineMSWPrograms.com] For students who have already decided they want to pursue a MSW, but are unsure about online education, can you briefly explain the pros and cons to pursuing a MSW online?
[Professor Schneweis] I can't speak to asynchronous online education because our entire program is synchronous (live). While the live interaction can be more stimulating for most students, it is demanding to be in class three nights per week. During orientation and the first week of class, we hear lots of trepidation and worry about the technology, and about not "being in the classroom". Very soon this dissipates and the students are amazed at how well they get to know the professors and one another. Our faculty often comment that they feel they know the online students as well, if not better, than the campus students. This is partly because they are with us longer and partly because of the format of the learning.
I tell students: "technology is great, until it doesn't work, and I can guarantee that everyone will have technical problems at some point. Whether it is a specific computer problem, local internet, headset problem, etc. – something will go wrong. Our goal is to ensure that the same person doesn't always have technology problems". To this end, we are blessed with an amazing technology support team that is readily available to both students and faculty. This team is skilled and patient, working with every student to make sure equipment is classroom ready.
[OnlineMSWPrograms.com] Online education requires discipline from students to stay on track and keep up with coursework and assignments. What systems are in place to ensure that online students do not fall behind? Do you have any recommendations for online students in terms of staying on track with coursework?
[Professor Schneweis] One of the challenges of graduate school, on or off campus, is learning to triage the expectations, filter through the readings and garner the salient points for an exam or paper. When one is also working full time with a family, these truly become critical skills. Online education, even synchronous (held live), requires students to be to highly motivated. It is demanding to attend class three nights per week, complete the readings and any assignments that are due for each class. I recommend students map their assignments on a single calendar, schedule in time each week to focus on their coursework, set realistic expectations for themselves, and above all else – try to find time for sleep!
[OnlineMSWPrograms.com] Currently, UND has both a regular program and an advanced standing program, what is the typical academic background of the students in the regular program?
[Professor Schneweis] We call what you are referring to as the "regular program" our Foundation program. Students admitted to this program typically have a degree in psychology, sociology, anthropology or education, although we have certainly admitted students with other bachelor's degrees. These applicants are most often already working in some capacity in the social service field, but without a social work degree.
[OnlineMSWPrograms.com] Online programs have really helped to open the door to higher education for more individuals, especially those who do not have access to a local university, does UND accept students nationally or only from certain states?
[Professor Schneweis] So far, we have accepted students from 33 different states and several providences in Canada.
[OnlineMSWPrograms.com] For students who are ready to apply to an online MSW program at UND, what advice do you have in terms of preparing their application? I know the program requires a personal statement.
[Professor Schneweis] The personal statement is an important component of the application and should offer a glimpse of how one will present oneself in the classroom. It is important to strike a balance between self-disclosure and good boundaries. We expect it to be professionally written and respond to the six questions listed both in the application process and on our website.
[OnlineMSWPrograms.com] Finally, with more universities starting to offer online MSW programs, why should students consider UND?
[Professor Schneweis] Since I am unfamiliar with other programs, I can only speak to what our students tell us they like about our program.
Students like attending class live. They value the time with one another and value the professor's contributions.
Our faculty bring field experience to the classroom, learning is enriched with real examples of social work.
Students value the campus visits and repeatedly assure us they are worth the time and money! They have recommended that we never stop including that component in the learning.
The degree is affordable, online courses are offered at in-state tuition rates. Even with added access fees for the technology, the program remains affordable.
Faculty are invested in the success of students.
The program has a high retention and graduation rate. Student rarely just quit. When students do leave, it is typically because "life got in the way".
Our distance students bring a wealth of work experience and diversity to the classroom, students learn from one another.
Students who are interested in getting more information about UND's online MSW programs can visit UND's website .
Thank you Assistant Professor Schneweis for your time and insight!
Last updated: April 2020