Interview with Professor Silvana Castaneda – Director of Field Education and Associate Professor of Practice in the Simmons School of Social Work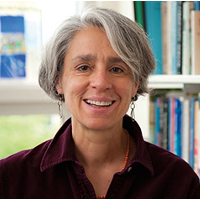 About Silvana Castaneda, M.S.W., L.I.C.S.W.: Professor Castaneda is the director of field education for the online social work program at Simmons School of Social Work (SSW), a 2U powered program. She joined SSW in 2010 as a field education coordinator, mentoring students and working to ensure quality learning experiences. Professor Castaneda, who graduated from Simmons in 1987, has been a family and couples therapist for 20 years. She has worked in community-based settings focusing on immigrant families impacted
by separation and reunification. Until 2010, she was clinical director at The Family Center Inc. in Somerville, Mass., where she administered outpatient and home-based teams. In addition to her position at Simmons, Professor Castaneda is an associate at the Family-Centered Services Project in Watertown, Mass., where she provides training and organizational consulting to mental health and social services centers and health care agencies.
[OnlineMSWPrograms.com] Field education is a major component of M.S.W. programs and a requirement for graduation. Can you briefly explain the field education requirements for the online M.S.W. program at Simmons University?
[Professor Castaneda] Field education is an integral part of the School of Social Work curriculum. Under the supervision of an on-site professional who is either a Licensed Independent Clinical Social Worker (LICSW) or LICSW – eligible, both Foundation and Advanced Year students engage in direct clinical practice with individuals, families, couples, groups and larger systems, or a combination of these. Students develop the ability to practice in a self-directed manner and to use supervision to gain self-awareness. Foundation Year students will use interpersonal skills to cultivate effective working relationships and assess their clients' strengths and challenges to determine a mutually agreed-upon focus of work and desired outcomes.
Advanced Year students are expected to broaden and deepen the assessment and intervention skills learned in the first year and move toward greater integration and analysis of theory and practice as well as a more conscious use of self and increased autonomy.
Finally, students are expected to critically evaluate their own practice learning and understanding of the change process. In both years, the field education curriculum underscores social work values and ethics, including a commitment to social and economic justice, multicultural practice, promotion of diversity in organizations, the emancipation of oppressed people, and social action. Students acquire skills in identifying and addressing oppression and injustice effecting client systems.
In the Foundation Year, the student completes 450 hours in field placement, which averages out to a little more than 16 hours per week over the 28-week period. In addition to their agency practice, Foundation Year students also participate in a field seminar during the fall semester. The field seminar is provided in both synchronous and asynchronous learning environments. The Advanced Year student completes 600 hours in placement, which averages out to 20-plus hours per week over the 28-week period. Students entering their Advanced Year work with the placement team to identify a placement that meets their learning needs and aligns with their preferred area of practice. Students in our Extended Program begin placements in their fourth term.
Deciding how many hours a student should work is a personal decision depending on the specific circumstances of each student. I would say that to create a schedule that maximizes success, they should set aside time for placement – and the time it will take to get there and back – and set aside time for reading and writing papers.
[OnlineMSWPrograms.com] For students who are just starting to research online M.S.W. programs, can you give a brief overview of how field education works at Simmons? For example, how is field education integrated into the program, and do students have a faculty mentor as well as a field instructor?
[Professor Castaneda] With the exception of students who begin in the Extended Program, full-time students are enrolled in classroom courses and field practice simultaneously. Students in Foundation Year take a supervision seminar in the fall semester taught by a field liaison, in which they talk about their field experiences and ways to maximize the supervisory relationship as a source of learning. In placement, students are supervised by their field instructors who are responsible for their education and professional development. Students are also assigned a field liaison who is a Simmons field faculty member. The role of the liaison is to ensure that the student's learning needs are being met in field placement; this entails developing relationships with students and field instructors to support and monitor our students' experience.
Two formal virtual field visits are conducted per semester with the field instructor and student to evaluate the student's progress. Students work collaboratively with their field instructors to complete learning plans and evaluations each semester. Field liaisons also provide supportive relationships for students, offering the opportunity to discuss questions or concerns related to their field placement as well as exploring educational and career goals. An academic advisor is also assigned to each student and provides advising and support related to the student's academics. Students enrolled in the Simmons online program benefit from additional online support services that specifically target the unique needs of online students and help ensure their success in our program.
[OnlineMSWPrograms.com] How are field placements determined for both students who live in Massachusetts and for students who live in other states? If students are interested in working with a specific demographic, does Simmons attempt to match a student based on interests when possible?
[Professor Castaneda] The Simmons's Placement Team partners with students for the duration of their placement terms. The team secures qualified sites for each student, enabling students to meet course competencies for each term. Utilizing a database of local sites and contacts, the team makes every effort to keep students within a reasonable distance of their preferred placement address and, when possible, attempts to place students based on interests.
There are very few placements available during evening and/or weekend hours. Although many institutions and agencies, such as hospitals and emergency rooms, serve clients 24 hours a day, most field instructors work Monday through Friday and are not available to provide the necessary supervision and oversight during non-business hours.
[OnlineMSWPrograms.com] For students who already work at a health services agency (or a placement site with field instructors), are they allowed to complete any of their field education requirements at their current place of employment? If so, how does this process work and are there any restrictions?
[Professor Castaneda] A worksite placement is an internship in the student's place of employment. The hours designated for an internship are separate from the hours of employment. The placement must offer a different supervisor and alternate learning opportunities from those of employment. Field education is a fundamental component of social work education; it provides the opportunity to integrate classroom knowledge and practice. It is very important that an employer-based placement not be viewed as a job but as a learning experience providing a setting for the acquisition of knowledge and skills and a professional social work identity. Worksite placements allow students to complete a required internship while remaining employed.
Arrangements for and approval of worksite placements requires the participation of the student/employee, job supervisor, an agency administrator, potential field instructor, and the field education department. Extra attention is necessary to ensure that the planned placement meets all of the school's requirements and learning objectives and does not duplicate current job tasks and responsibilities.
The student/employee must be allowed the time and opportunity to become involved in discrete learning activities with specific learning objectives, which are related to the school's learning objectives. Structural changes will likely be necessary to protect the learning environment from employment demands. For example, a student may work as an employee for two days and participate as a student for three days.
The student must have a qualified LICSW field instructor who meets all of the criteria of the school. Employee-based placements work best when the agency is committed to retaining the student and the student has been employed in the agency for a significant length of time and has demonstrated a commitment to the agency.
It is permissible for the agency to compensate the student for their fieldwork hours. We encourage students to complete one worksite-based placement and the other in an outside agency because we believe that it is in the student's best interest as a learner to be exposed to different settings, populations, communities, and approaches to practice.
[OnlineMSWPrograms.com] For students who are matched to an agency where they have not been previously employed, are they required to interview for a position? If so, how do you recommend students prepare for interviews?
[Professor Castaneda] Students are generally placed in agencies where they have not previously worked or volunteered. We encourage students to go to the agency website and familiarize themselves with the agency's mission and programs. We suggest that they formulate questions about the setting and about the work they will be doing. Students should be prepared to talk about what they consider areas of strength and growth and should be able to demonstrate self-awareness. Placement interviews are different from job interviews; field instructors don't expect students to possess the knowledge and skills to perform the work of a staff member, and they understand that students are there to learn.
[OnlineMSWPrograms.com] Since the online M.S.W. program accepts students from across the country, has Simmons had any issues so far with finding a local agency for an online student? If so, what happens in these cases?
[Professor Castaneda] Simmons's Placement Team has not had any issues thus far in finding qualified sites for its online students and is dedicated to working with faculty and students to resolve any placement challenges that may occur.
[OnlineMSWPrograms.com] Field education requires a significant time commitment from students and is even more demanding for programs that have a full-time option. Many online programs are geared toward working professionals. How do you recommend students balance field education with other responsibilities?
[Professor Castaneda] Field education is one of the most demanding aspects of social work training. It is an even bigger challenge for students with responsibilities and commitments to work and family that cannot be put aside. That said, it's important for students to prepare in advance to make time for field placement. As stated earlier, there are very few evening and/or weekend field placement opportunities. Our online M.S.W. program offers flexibility regarding classroom learning, but this is not true for field placements. We understand the demands of our online students and make every effort to find placements that accommodate their schedules, but it's not always possible. Having flexibility with work schedules and daytime hours will make a big difference in finding a good field placement.
For all students in graduate school it's important to appreciate the need for time to decompress. This is an intellectually and emotionally taxing experience and having the ability to recharge is important to getting the most from this experience and doing well. Our online support service staff regularly checks in with students and offers helpful suggestions regarding time management and stress reduction. This service is individualized to each student.
[OnlineMSWPrograms.com] What are some of the main questions and concerns students have while completing their field education requirements?
[Professor Castaneda] Students tend to worry about managing school, work, and family life, and this is a legitimate concern. Students in our online program have access to numerous support services to navigate the challenges of this experience. While this concern is common, it plays out in a myriad of ways, and that's why our online team is so helpful. They are attuned to the unique circumstances of each student and support them by drawing on a variety of resources to address each student's particular challenge.
[OnlineMSWPrograms.com] Finally, can you summarize the importance of field education in online M.S.W. programs and why students should consider pursuing their M.S.W. online at Simmons?
[Professor Castaneda] Simmons School of Social Work is a supportive yet rigorous academic community that fosters an environment where students develop the resources to become actively involved social work practitioners leading rich professional lives. We provide individualized attention and support for our students and offer quality field placement experiences that prepare them with the clinical knowledge and skill necessary for rewarding employment in the field of social work.
Thank you Professor Silvana Castaneda for your time and insight!
Last updated: April 2020